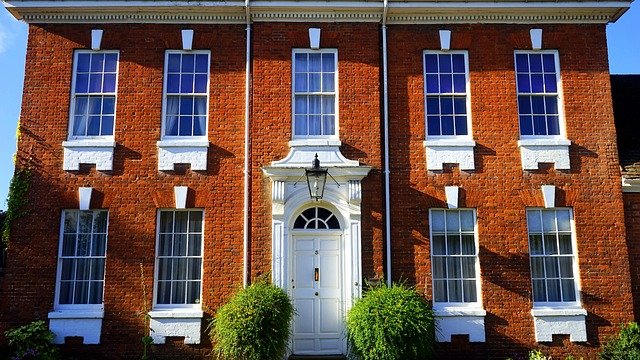 Renovating and converting houses into multiple dwellings is increasing rapidly in popularity across the UK, but more specifically in busy city and urban areas with a high concentration of young and wealthy professionals.
Converting a house into flats in London, for example, has seen a notable and marked increase in recent years thanks to a large influx of workers into the city with many now falling under this type of tenancy.
The benefits are clear for landlords focused on yields and rental income as well as capital appreciation and it's changing our cities and the way we live in them.
Step by step guide on turning your house into flats
Do your research
An essential part of the process is researching the area you're looking to covert in and what the rental market looks like.
Some of the questions you'll need to ask yourself are:
Are flats in demand in my area?
Is my area close to or within a busy commuter area?
What does the average rental income look like for similar properties in my area?
As this is going to be a major investment for you, it should be researched and considered as such and using property websites like RightMove and Zoopla can help you get a good picture of what demand looks like where you're looking to buy.
How to finance the conversion
At Hank Zarihs Associates we offer a wide range of services, but the best advice we can give is to get in touch with an experienced bridging loan broker who can speak to you about your personal circumstances.
Regardless of whether you're an existing landlord, intending to become a landlord, or just an investor it's important to know what's available.
Finance, fast bridging loans, mortgages and other services will differ from customer to customer, and it's important for you to understand what's available to you before committing to your project.
Planning permission
These requirements will depend on the area you're looking to convert your property in. Strictly speaking there are some circumstances where you may not need planning permission, however, it's usually advisable to contact the local planning department before you start any work and seek their advice.
Converting a house into flats without planning is possible, but for the sake of risk aversion it's worth scoping out your local planning situation first.
Different areas may have different expectations or different interpretations of planning legislation and there's the possibility that your property may be located on conservation land which will have big implications if that's the case.
Taxes
Your tax implications will depend on whether you plan to rent or sell your property once the conversion is completed.
Should you decide to sell there could be capital gains tax to consider, and if you decide to rent then there are certain income taxes or self-assessment obligations that may become relevant.
This is also likely to depend on whether you operate as a Limited company, a sole trader or as a private individual. If you have an accountant or tax advisor it's certainly worth seeking their advice as you may also be able to write off some of your costs, such as the interest on your mortgage as well as maintenance costs.
Legal and other costs
Whilst converting houses into flats is a very popular choice there are also legal considerations.
You'll need a solicitor to act for you to deal with the initial transaction in purchasing the property and it's worth seeking their advice at the point of sale if they can spot any potential future problems.
You may also need to get an estate agent involved in the purchase of the property and, should you want to sell, the process of putting your flats on the market. If you're looking to rent your flats then you may also need a lettings agent to potentially market and manage your properties.
There are also likely to be building regulations as well as health and safety laws to adhere to, such as providing fire escapes, fire alarms, separate electricity supplies, and so on. This is likely to mean you'll need some kind of legal advice to ensure you're on the right side of the law as well as a building company that incorporate these into the design.
There are other things that you may need to consider a little further down the line such as insurance and what type you'll need whilst converting and once you've completed. If you're intending to rent long-term with tenants, then this will likely require different insurance.
Seeking planning permission, should you require it, also brings additional costs too. Each project will be different in its scope and requirements so it's always worth having a reliable solicitor to hand for advice.
What is your exit plan? Sell or rent?
It's an important consideration as this will impact your tax liabilities and property refurbishment finance requirements when converting property into flats.
There are benefits to both, of course, with selling meaning a quick profit and a cash return as well as shorter financing terms. When you're looking to buy a property to convert there's financial decisions that can influence your decision.
Renting on the other hand allows you a longer term income and the benefit of capital appreciation as house prices rise and rental demand increases your yield. Tenancy and occupancy rates can vary depending on area and the economy, but overall if your research is sound this shouldn't be a huge worry.
All in all, it's worth giving this some consideration before you complete your purchase so that you're aware of all the other possible implications.
Can I convert a house into flats without planning?
Technically, yes you can, since October 2010 the conversion of a single dwelling into two separate units was deemed 'Permitted development' for between 3 and 6 people.
That being said, it's strongly advised that you contact your local council or planning beforehand to seek their advice as the last thing you want is retrospective enforcement which can cost a lot of money.
Different areas will have different requirements, and there's potential that there's new requirements, so it's worth checking first.
Can I convert a terraced house into 2 flats?
The short answer is yes you can. You'll need to do your research and think about the layout and the optimal use of your space, but there's nothing stopping you from converting a terraced house into flats.
Dividing a house into two dwellings is the most common outcome when converting terraced houses due to available floor space, but there are plenty of options within that. Converting a terraced house into 2 flats often proves to be the most popular option.
As with the other conversions, speak to a solicitor, a financing expert and your local planning department before you complete your purchase.
Can I convert a Victorian house into flats?
Again, the answer is fairly simple: yes, you can.
Converting a house into 3 flats is often an option for Victorian houses due to the added space and, specifically, converting a Victorian house into flats is a hugely popular option in city suburbs.
If you plan ahead, think about how to utilise the floor space, research your market and do your due diligence then most properties are suitable for conversion.
Will converting my house into flats affect my mortgage?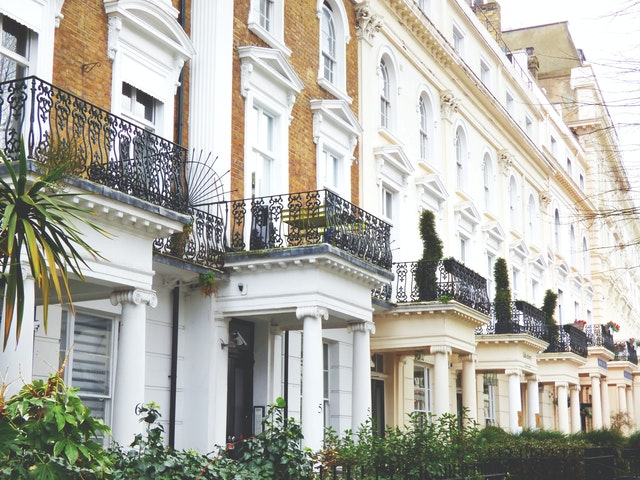 This will depend on your current mortgage and the terms you agreed to, however, in most cases it's fair to say that it will, and you'll need to speak to your mortgage provider beforehand to understand the implications.
Converting a house into flats mortgage options can sometimes seem a little daunting with many different options such as the potential to remortgage or apply for an extension, so it's worth seeking advice from an agent as there is quite a large menu of potential choices.
With most property developments finance or conversions it's usually worth speaking to a specialist finance company with good experience of the commercial market that can provide you with specific advice as residential mortgages are rarely appropriate for these types of projects.
At Hank Zarihs Associates we specialise in development and investment funding. We have the experience and expertise required to present your project in a format which will satisfy the lending institutions credit committees.
Do I need to soundproof each flat?
You won't need to specifically soundproof the flats individually, but it is your responsibility to ensure that your occupants have reasonable enjoyment of the property, and this will include steps to ensure that noise from adjoining properties is kept to a reasonable minimum.
Converting house into flats with soundproofing is a frequently asked question in that some worry they have to completely eradicate noise pollution, but this isn't the case.
When you hire a builder or construction company this is something you can discuss in greater detail about the design and how to ensure that noise is kept to a reasonable minimum, and this may consist of insulation, for example.
This isn't likely to increase your costs significantly and is something that is contained within existing building regulations, so if you're hiring an experienced company that has done these types of conversions before they should be able to provide advice on things like noise reduction, fire doors, and other responsibilities.
Find out how Hank Zarihs Associates can help finance your next auction property
We're a specialist finanmce company with years of experience helping customers with a wide variety of projects so we have the knowledge to be able to help with any of your finance requirements.
Each project and each customer are different and so we understand the need to talk things over with an experienced specialist that can talk you through all your options from our office.
As a highly regarded finance broker, we know what lenders and banks are looking for when they agree to fund property projects.
We offer advice and services for bridging loans, auction finance, development finance and a range of other services to help you along with your plans.
The best advice is to pick up the phone and talk it over with somebody in the team who has the knowledge to give you all the information you need.