Businesses use senior debt for a variety of reasons – particularly during a growth phase of their operation when access to working capital is key to success. In this guide, we will look at the features of senior secured debt, and cover off key topics such as the different types of senior debt and the differences between senior debt vs subordinated debt.
What is senior Debt?
Senior Debt is also known as a Senior Note, and it's a form of debt which has the highest priority of repayment – usually in the form of a first claim over cash flow. For this reason, senior debt is the most secure type of debt from the lender's perspective, especially when compared to junior debt (or subordinated debt). Senior debt means that lenders will have the first claim on the company's collateral assets – such as property, equipment, or plant – if they don't meet the repayment terms of the loan. From the borrower's perspective, this makes it a ready way to access flexible, readily-available finance on an affordable basis.
Examples of senior debt
Senior secured debt can be explained with this simple illustration. Say, the owner of business A announces that his company is going into administration. The operation ceases entirely and goes out of business; filing formally for bankruptcy. Because some creditors lent to the business on the basis that those loans were secured against company assets, their risk is less. These creditors have a senior debt arrangement which means that they will be paid first under the terms of the administration.
Other examples of senior secured debt are bond offerings and lines of credit. This type of debt tends to be issued by highly capitalised institutions. However, it is important to know that, although senior debt is less risky than junior debt (also known as mezzanine debt) it will tend to pay a lower yield. Why? Because of the risk element. Senior debt is far more secure, and this security is priced into the returns on offer.
To maintain the right balance of senior and junior debt, senior debtors often prevent businesses from taking on too much junior debt via debt covenants, which prescribe a maximum ratio of debt to cash flow.
Why choose Hank Zarihs Associates?
An excellent track record
With our knowledge and experience, we are able to present lending cases to our panel in a format which is most likely to increase your chances of being offered attractive senior debt. By following a comprehensive due diligence process with each client we make it possible to find the right loan in the UK, quickly and efficiently – from the right lender.
What's more, we are able to add value at every step of the process, with in-depth knowledge and guidance, designed to help our clients match up with the right lender, for the ideal loan. We recognise that senior debt loans are usually large and complex, so our service ensures that clients are best placed for acceptance from our lending panel.
We're also proud to work with most of our clients on a repeat business basis – by proving the value of our service at every turn and by building long-term relationships with our developer clients. Whatever your level of experience, size of project or development loan need, you can be guaranteed of a superb experience with the team of friendly and helpful experts at Hank Zarihs Associates.
We can save you money too, as we work with property development finance lenders who offer specific deals on development finance for intermediaries – cutting-out the middleman and meaning that our clients can access even more attractive deals on their borrowing – with our help, expertise and support at every step of the way.
Apply for a property development loan
Ready to apply for development finance UK? We work with a tried and trusted panel of development lenders who are actively lending. The deals that we can recommend to our clients are updated daily, so you have complete peace of mind that you are receiving details of the best possible development finance products on the market in real-time.
Check out our development finance calculator
A development loan will be offered at a range of different interest rates, depending on the lender and the borrower's own situation. To find out the latest / typical finance rates on your development loan, we have created a handy development finance calculator that allows you to get an indication of what your repayments would be.

Key features of senior debt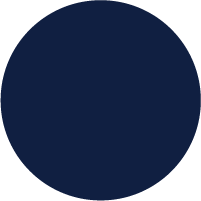 See which type of loan might be best for your needs:

Low interest rate and flexible features Finance
Senior debt tends to have a low-interest rate, as it is secured with collateral assets, such as property, plant, fleet or machinery. This makes it a cheap form of borrowing for businesses because lenders know that their risk is minimised. Senior debt also tends to be flexible and available on a revolving credit so that businesses can access it when they need to.

Maintain Ownership
This form of borrowing doesn't require businesses to part with any shares or equity in their business. However, the senior debt provider – or broker – can provide long-term operational value to the business by offering an ongoing, flexible borrowing facility that scales up with the business's own expansion over time..

Financing value creation
Businesses can borrow senior debt loans at a low-interest rate and then invest in the finance in higher-return projects that unlock greater value for the company; creating a net gain that exceeds the cost of the loan itself.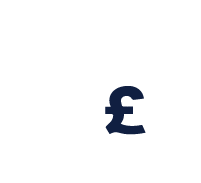 Invest Beyond available cashflow
Businesses can be hampered by their available cash flow, especially if their strategy needs them to move ahead with large capital investment. Senior debt provides this vital access to funds for top-level operational investments that allow the business to move forward into a stronger competitive position. Senior debt capital is very popular with high-growth and newer businesses as a result.
Book an Appointment
Would you like to Discuss what options are available?
| | |
| --- | --- |
| | Appointments 7 days a week |
| | From 7am till 10pm |
| | No Obligation |
| | Terms Issued within Minutes |
| | Friendly, Experience Advisors |
| | Ask all the questions you need! |
What's the difference between Senior debt and equity
The facility allows businesses to access finance on a low-interest basis, secured against the company assets. It doesn't require the business to hand over any share of business equity, which would dilute ownership. This makes these types of loans extremely attractive to businesses.
What's the difference between Senior debt and subordinated debt
The difference concerns the order in which debts are repaid in the event of company liquidation. Senior debts would be repaid first, and subordinated debt would be repaid after (for example, from the sale of company assets.)
senior debt vs mezzanine debt
So what about senior debt and mezzanine debt? Essentially, mezzanine debt is a mix of investment and loan. Unlike a senior loan, it isn't collateralised with the business's assets and thus falls into second place on the priority repayment schedule in the event that the company cannot meet its debts. Mezzanine loans are also extended against business cash flow, rather than assets, and they are offered on the basis of different criteria, such as the business's opportunities for growth and the experience of its management team.
Speak to one of our brokers today!
Whether you are considering different types of debt or wondering whether senior debt vs equity is right for you, our team of expert brokers are here to help you to make an informed decision.
We only need a few minutes to gather your information for our expert panel of trusted lenders to review. As senior debt is a specialist business product it generally isn't available from high street lenders. We provide access to respected lenders and can secure better rates than are available on the open market – returning you a tailored illustration of offers within the hour.
Please get in touch with us from Monday to Sunday, 9 am till 9 pm, on +44 (0) 20 3889 4403 and one of our agents will be pleased to find out more about your needs and to begin the process of finding you the best possible finance to meet your business goals. We are expert brokers in development and investment finance and work with our clients on a long-term basis, helping them to secure the best financial facilities throughout the growth and success of their businesses and projects.
Frequently Asked Questions
Senior Debt

What information will I need to provide?
The information required will vary from lender to lender, but will include details of the business's operation and financial records, assets and liabilities and its creditworthiness. Hank Zarihs Associates packages up applicant details in a way that businesses need to make a lending decision, for better results and faster access to vital finance.
What is the lending criteria for senior debt?
Again, this will vary by lender. As a minimum, the business must have sufficient capital assets to collateralise the debt facility. Our team can provide further advice on specific lending criteria when you get in touch.
What is senior debt used for?
Businesses use senior debt for a variety of operational purposes and for investment projects. Younger businesses in particular find these facilities very useful as they tend to be reinvesting in their growth faster than they can generate cash.
Is senior debt secured against anything?
Yes, senior debt is secured against the assets of the company and is thus limited to the assets of the company. These assets would be sold to repay senior debt creditors in the event that the company couldn't meet its payments.
What people says about us
GOOGLE REVIEWS
Please refer to below mentioned few testimonials from our loyal customers
Great service very quick efficient and professional service received, they got me a btl mortgage at the right price, highly recommended them.
Great Service and Friendly staff.
Great service very quick efficient and professional service received, they got me a btl mortgage at the right price, highly recommended them.