If you're looking to purchase a property at auction – perhaps to refurbish, or to acquire the land to build upon – then you may need finance to complete the transaction. Auction loans is a specialist type of lending product designed exactly for this purpose, and it has special features that borrowers need to know about. Read on to find out more.
What is Auction finance?
Auction finance, also sometimes known as a bridging loan, is a special type of short-term finance that can meet short turnaround deadlines. Auction purchases require a completion of up to 28 working days, therefore traditional long term finance is not suitable as it does not meet deadlines. With a short-term bridging loan or auction finance, you can buy residential or commercial property at auction and rapidly access the funds you need to purchase the asset and to complete the transaction.
How do auction property loans work?
The specific way that a lender will offer property auction finance in the UK will depend on their own terms and the offer. However, one of the key features of auction finance is speed. Providers of auction finance are so fast that customers can take out these products before an auction or even during an auction in order to guarantee the necessary funds.
At Hank Zarihs Associates, we rapidly work through our streamlined application process so that you can receive tailored and personalised offers within 20 minutes of providing your details to us and have your offer in principal ready and waiting before you even get to the auction house!
Once the auction finance loan has been funded the client will typically exit the loan with a long term mortgage , buy to let which will be used to redeem bridging loan.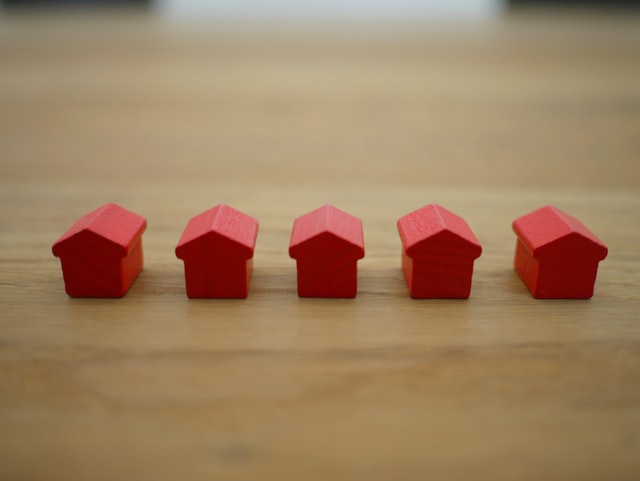 Why choose Hank Zarihs Associates?
This is how we work at Hank Zarihs Associates. As highly experienced property finance intermediaries, we are proud to work with a tried and tested panel of lenders who offer this kind of specialist finance. Find out some of the benefits of choosing your auction finance or property loan through Hank Zarihs Associates.
An excellent track record
With our knowledge and experience, we are able to present lending cases to our panel in a format which is most likely to increase your chances of being offered attractive development finance. By following a comprehensive due diligence process with each client we make it possible to find the right development loan in the UK, quickly and efficiently – from the right lender.
What's more, we are able to add value at every step of the process, with in-depth knowledge and guidance, designed to help our clients match up with the right lender, for the ideal loan. We recognise that development loans are usually large and complex, so our service ensures that clients are best placed for acceptance from our lending panel.
We're also proud to work with most of our clients on a repeat business basis – by proving the value of our service at every turn and by building long-term relationships with our developer clients. Whatever your level of experience, size of project or development loan need, you can be guaranteed of a superb experience with the team of friendly and helpful experts at Hank Zarihs Associates.
Saving more – cutting out the middle man
We can save you money too, as we work with property development finance lenders who offer specific deals on development finance for intermediaries – cutting-out the middleman and meaning that our clients can access even more attractive deals on their borrowing – with our help, expertise and support at every step of the way.
Apply for a property development loan
Ready to apply for development finance UK? We work with a tried and trusted panel of development lenders who are actively lending. The deals that we can recommend to our clients are updated daily, so you have complete peace of mind that you are receiving details of the best possible development finance products on the market in real-time.
Use our auction finance calculator
Want to know the cost of auction finance? Our auction finance calculator makes it easy for you. Simply enter details of the kind of loan you need and we will provide you with indicative costs.
Of course, the actual deals on the market vary and we can offer the latest deals with interest rates offered daily, from our trusted panel of auction loan providers. It's worth noting that interest rates are quoted monthly because these are short-term finance agreements of up to 24 months in duration (typically.)

Why use a specialist auction loan broker?
See which type of loan might be best for your needs:

Access to a panel of lenders
We work with an excellent panel of respected specialist property finance lenders who don't generally market their deals directly to customers. This saves you time and money – we help to submit your application for your lenders to review rapidly, so that you can receive the best possible deals back from the market, fast.

We do all the hard work
Apply for commercial development
It's easy to get a quote on a competitive auction loan with Hank Zarihs Associates. Just get in touch and we will take some basic information from you – it takes just five minutes. We'll submit this to our panel using our digital infrastructure, and those lenders willing to make a loan offer will send us their details within 20 minutes. From this point, you can make your choice and we can move ahead instantly, working through due diligence and managing the process for you, so that you can secure your auction property and meet the payment terms on time.

Access to expertise and knowledge

Our team are highly experienced and knowledgeable and can answer all questions that you have about auction finance, other types of short term bridging loans and property or development finance in general.

We find our clients the best deals
We work hard to find you the right deal from our lenders. As a specialist intermediary, we know that some of our customers have circumstances such as bad credit, low deposits or interests in properties that are typically harder to lend against. We work hard to get you the right deal for your needs. Even better, we can secure deals in as little as three days in some cases, and the average deal time is just 14 days from start to finish.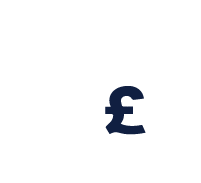 Access to deals not on the market
Many of the lenders that we work with reserve their best deals for intermediaries such as us – in fact, we are proud to receive some of the finest deals on the market. This is because we work hand in hand with lenders to package up our clients' project applications and to smooth the process, making it as quick and efficient as possible.
Book an Appointment
Would you like to Discuss what options are available?
| | |
| --- | --- |
| | Appointments 7 days a week |
| | From 7am till 10pm |
| | No Obligation |
| | Terms Issued within Minutes |
| | Friendly, Experience Advisors |
| | Ask all the questions you need! |
Bid with confidence with auction finance
Auction finance providers are set up to provide rapid access to properties bought at auction. Because these kinds of deals aren't generally available on the high street, the lenders of specialist auction property finance will also consider circumstances such as loans for ex-council properties, high-rises and even properties deemed to be uninhabitable (and otherwise ineligible for a mortgage.)
At Hank Zarihs Associates, our experienced and specialist pool of finance lenders will consider all kinds of auction finance applications and circumstances, and we package up our clients' requests to provide all necessary information and to increase the chance of acceptance.
Auction Finance Rates
Product
Max LTV
Up to 50% LTV
50.01 – 65.00% LTV
65.01 – 75.00% LTV
Term & Repayment
Arrangement Fee
Residential

Including Light Refurbishment

Up to 75%

Lower of PP or MV

0.43% pm
0.53% pm
0.6% pm
Maximum term 24 months No minimum interest or ERCs Interest Fully Rolled Up, Part-Rolled Up or Serviced (subject to affordability) The net advance will be less total potential interest over the term with the gross loan calculated as interest for the entire term and the arrangement fee added.

Discounted Fee from
2%

1.0%*

Full fee added to
the loan.

Semi Commercial

Including Light Refurbishment

Up to 75%

Lower of PP or MV

0.6% pm
0.6% pm
0.6% pm
Commercial

Including Light Refurbishment

Up to 70%

Lower of PP or MV

0.6% pm
Residential

Heavy Refurbishment

Up to 75%

Lower of PP or MV

0.60% pm
0.65% pm
0.7% pm
Commercial and Semi Commercial

Heavy Refurbishment

Up to 70%

Lower of PP or MV

0.83% pm
0.83% pm
0.7% pm
Bridging finance and auction properties
Our customers tend to have a number of questions about auction finance and similar types of short term bridging loan for property purchases. We always go above and beyond to provide as much information as possible, so that you can make a confident decision.
Is this type of short-term bridging finance right for me?
If you want to buy a property at auction – including residential and commercial – and you are not planning to buy with cash, then auction finance is a suitable loan product designed specifically for auctions. The short-term bridging loan is available very quickly, to a maximum of 75% LTV (loan to value).
Property auction loans can also be used to refurbish properties – say if you want to renovate the kitchen and bathroom before the sale, and – again – they provide short-term finance pending the eventual sale of the property or a switch to a longer-term mortgage.
It's worth noting that, as a specialist product, you need to be certain of what you are taking on. Short-term bridging loans for property of any kind can be very expensive if you do not understand the terms and conditions, which is why we provide all necessary information to help our clients to make the right decision. Important features of auction finance to know include:
Interest is charged monthly – from as little as 0.43% pm typical.
Discounted arrangement fees from 1%
Maximum loan terms of 24 months.
Option to have interest fully or part-rolled up, or serviced.
Speak with one of our specialists today!
Ready to find out more about auction finance? Contact one of our expert team members today who will be happy to assist on a no-obligation basis. Our team works Monday to Sunday from 9 am till 9 pm. Simply call us on +44 (0) 20 3889 4403 or schedule a call back at your convenience via our website
We are open for business, we have lenders with ready funds, and we are ready to progress your application to a quick and ready auction finance offer within minutes. Get in touch today!