Property Refurbishment Finance
When a property needs to be modernised, refurbished, extended, converted or even simply reconfigured in some way, a refurbishment loan is an appropriate product to finance these works. As a specialist short-term bridging loan, property refurbishment loans aren't typically found on the high street, and an intermediary such as Hank Zarihs Associates can be the most efficient, cost-effective way to access the right loan in the shortest amount of time.
What is property refurbishment finance?
Traditional mortgages tend to be offered on the basis that the property is in good condition. If this condition isn't met (perhaps the building has been bought at auction for example), then a standard mortgage will not be available. This is why developers will use property refurbishment finance – also known as property refurbishment loans or bridging finance – to finance the necessary improvement works.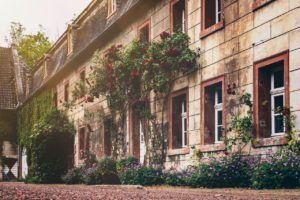 These types of short-term bridging loan provide access to funds when a property needs to be improved in some way – perhaps to carry out significant works before it can be lived in, or simply to modernise the kitchen and bathroom to maximise the asset's value pre-sale.
Once the work is completed and the bridging loan is ready to be repaid, the property will either be sold or the bridging finance replaced with a long-term mortgage or Buy-To-Let product.
Need finance for property renovation?
Within the category of short-term refurbishment mortgages, two types of property refurbishment finance exist for improving either residential or commercial property. These are light refurbishment loans and heavy refurbishment finance. The difference relates to planning – light refurbishments requires no planning consent or change of use, whereas heavy refurbishment is structural and requires the necessary permissions before it can be carried out.
The important feature to note with both loans is that they are designed to be short-term, and as bridging loans, they will have a number of special features which differentiate them from standard long-term mortgages (we review this more closely below.)
Light refurbishment finance
Light refurbishment loans can be taken out by anyone – an individual, a company, a trust or a pension. The loan is secured against the property itself, and the applicant doesn't need experience of similar projects. Furthermore, the work can be carried out directly by the applicant or by a contractor.
The sort of work that falls into the light refurbishment loan category might include property rendering, the addition of new windows, doors or radiators, general decoration, new flooring and/or electrics, painting and a new bathroom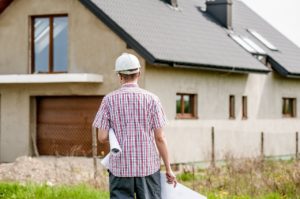 and/or kitchen.
Heavy refurbishment finance
A heavy-refurbishment loan is also a form of short-term, specialist bridging finance for property developers (or equivalents), and it requires property as the asset against which the loan is secured. However, a heavy refurbishment mortgage is for more significant works that change the use of the property or which require formal planning consent. An example would be work to switch a 3-bed domestic residence into a 4-bed HMO. Works that fall under the light refurbishment loan can be covered for ease, as well as changes such as adding extra rooms or an extension, switching a commercial building to a residential one and so forth.
How much can I borrow?
The amount that you can borrow will depend on the lender and your circumstances. Most property refurbishment loans are offered at around 75% LTV, but some may be extended at 100% LTV, where additional security can be provided.
Interest on refurbishment loan is charged monthly, in common with all short-term bridging-loans, and typical interest rates range from 0.4% a month up to 1% a month. Expect to see loan terms offered from 1-24 months, for values that range from £250,000 to £100m or more. mortgages for light refurbishments may have lower interest rates than equivalent products for heavy refurbishment loans, reflecting the risk profile of the works involved (specifically relating to permissions to proceed with the works and whether those permissions are in place when finance is being sought.)
In terms of repayments, borrowers can opt to have their interest deducted, rolled up (full or part) or retained. Staged payments can be offered and arrangement fees can be paid upfront or applied to the loan itself. An arrangement fee of 1-1.5% is typical and this is usually added to the loan.
At Hank Zarihs Associates, we work with our tried and tested panel of specialist lenders to find the right loan for your project. We take your information and package it up into the format that lenders need to make a quick decision, presenting your project in the clearest, most favourable light so that our clients receive the right finance offers for their needs and circumstances.
Why not use our refurbishment finance calculator to get a sense of how much you might repay on your finance for property renovation? Alternatively, contact our team who will be happy to provide a detailed illustration tailored to your circumstances.
Product
Max LTV
Up to 50% LTV
50.01 – 65.00% LTV
65.01 – 75.00% LTV
Term & Repayment
Arrangement Fee
Residential

Including Light Refurbishment

Up to 75%

Lower of PP or MV
0.43% pm
0.53% pm
0.60% pm
Maximum term 24 months No minimum interest or ERCs Interest Fully Rolled Up, Part-Rolled Up or Serviced (subject to affordability) The net advance will be less total potential interest over the term with the gross loan calculated as interest for the entire term and the arrangement fee added.

1% -1.5%

Full fee added to

the loan.
Semi Commercial

Including Light Refurbishment

Up to 75%

Lower of PP or MV
0.6% pm
0.6% pm
0.6% pm
Commercial

Including Light Refurbishment

Up to 70%

Lower of PP or MV
0.75% pm
Residential

Heavy Refurbishment

Up to 75%

Lower of PP or MV
0.60% pm
0.65% pm
0.7% pm
Commercial and Semi Commercial

Heavy Refurbishment

Up to 70%

Lower of PP or MV
0.83% pm
0.83% pm
0.7% pm
What information do I need to provide?
As a specialist intermediary, we take only the most necessary information to begin the process fast with our trusted lenders. It only takes 5 minutes to submit the initial details that we require, and this is enough to secure you offers from interested lenders within just 20 minutes.
Benefits of refurbishment finance with Hank Zarihs Associates?
There are plenty of benefits to using Hank Zarihs Associates, which you won't find by going direct to individual lenders:
Access to the best deals
Our lenders often refer deals to us that are better than those on the open market. This is because our intermediary service saves lenders time and money – allowing them to pass benefits on to customers. When you choose Hank Zarihs Associates to find you a property refurbishment loan, you can have peace of mind that you are receiving quality, highly-competitive offers from trusted lenders.
A known lending panel
We work with a comprehensive finance panel and one that we have been proud to work with for many years. Our lenders are known, trusted and offer a high-quality product with a strong reputation in the market. This is extremely important for our developer clients, some of whom may have had poor experiences in the past with disreputable lenders.
We do the work for you!
At Hank Zarihs Associates, we manage the process for our customers end-to-end, using our network and digital systems to make sure everything happens as quickly and as easily as possible. It takes five minutes to gather your information, 20 to return a market comparison for your choice, and from this point, we rapidly submit your project application and handle the instruction and valuation commissioning on your behalf for speed (noting that we do not take a markup on these fees – our clients pay directly.)
To put this into context, for a heavy refurbishment loan, a lender would typically expect to see an application form, proof of ID and residence, bank statements evidencing works funds and deposit, a full build schedule and exit plan, plus contractor details. We can make this process extremely fast and simple, with the experience needed to get paperwork produced correctly and without delay. By taking the administration away from our clients, they can focus on their property projects whilst we handle the paperwork.
In fact, our process is so efficient that we can have some deals back in as little as three days, although 14 days is typical. For clients that need access to funds even faster than this, we can assist you – please contact us immediately.
An expert at your fingertips
Our team of experts prioritise long-term relationships with our clients and we are proud that many of our clients use us time and time again as they build their property portfolios and look to secure various specialist forms of lending to meet their project goals. Trust is at the heart of our business values and we take real professional pride in the service that we offer. We provide advice, guidance and full end-to-end application support so that you can access the right form of finance for your needs with complete confidence.
A full suite of property development loans
Short-term bridging loan coming to an end? New and complex project requiring staged finance arrangements, or second charge loans? Seeking a Sharia loan or non-status loan? Whatever your situation, requirement or project, we are perfectly placed to provide you access to the most appropriate financial product at each stage of your development journey, saving you time, stress and money – and allowing you to move from purchase through to sale in the shortest possible time.
Speak to our experts today!
Our team of highly-experienced finance professionals are on hand to answer any questions that you might have and to gain you access to excellent property refurbishment mortgages now. Please contact us on +44 (0) 20 3889 4403, Monday to Sunday 9am till 9pm. Alternatively, please request a call back at your convenience and we will be happy to contact you.
Our Sales Process
You call us and we discuss your enquiry, we will find out what product is suited to your needs- we need just 5 mins of your time.
We then get terms agreed from our panel of lenders and send you by email a comparison of the market, you then inform us of which option you which to proceed with – you will get these within 20 minutes
We then Package the application on behalf of our lender, you will need to provide relevant supporting documents, ID, proof of address etc. We will instruct valuation and legal the same day and you will make payment direct- We don't make any mark on these fees.
Once the case has been submitted and valuation report is back the case will be formally offered and funds can be made available to drawdown, subject to the legal due diligence being complete – From start to finish we can have deals ready in as little as 3 days with some lenders, on average it will take 7 working days. If you need the funds sooner CALL US NOW!!