In the world of development finance it can be difficult sometimes to know what your options are and, more importantly, which is the right option for you.
More often that not in those types of situations it helps to seek advice and guidance to allow you to get back to what you're good at and get your project completed, so here we'll run you through one of the popular finance options when developers are looking for second charge bridging loans amongst other property developing choices.
What are second charge bridging loans
In basic terms a second charge bridging loan is where you raise finance on an asset that already has a mortgage or other type of first charge on it.
Typically, these types of loans are used as bridging finance to raise capital quickly in the event of unforeseen costs. These types of loans are usually designed to be lent over shorter periods of time so usually have higher interest rates.
A second 'charge' means that in the event of payment problems, the company providing the finance will be able to take charge of the asset that you've offered as security. In most cases for developers this will be the property that they're building or developing.
When to use a second charge loan?
If you're involved in a property development project and you've already raised finance, or already have an existing mortgage and you're renovating a property and require further finance then a second charge loan may be appropriate for you.
As you'll know, developing properties and houses as well as new build developments can often throw up unforeseen situations and costs that couldn't have been predicted. In these circumstances developers often need to raise finance quickly, second-charge loans can help with this.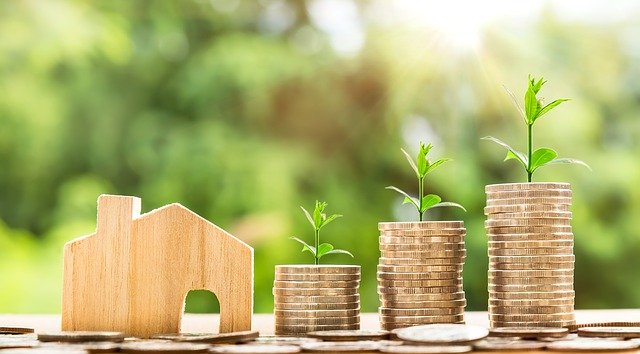 Why choose Hank Zarihs Associates?
Hank Zarihs Associates are specialist and highly-experienced intermediaries in the development finance and investment funding industry. We work with a tried and tested panel of specialist funders with an excellent track record in the market, who can offer high leverage and gearing.de
We understand our clients
We take the time to truly understand the nature and complexity of each project, each client and their needs. As experienced developers and property experts will know, no two projects, developments or refurbishments are the same and as such all will have different financing needs.
Relationships with established lenders in the UK
After so many years in the finance industry we've developed a number of exclusive relationships with lenders, finance companies and mortgage providers that allows us to offer exclusive rates and exclusive deals that you won't find elsewhere.
As an experienced and trusted intermediary we're also able to take away much of the stress of trying to approach lenders directly. Often due to the complexity of the project it can be time consuming and our clients depend on us to make things as simple and speedy as possible for them, and it's what we're good at.
Over 60+ years of experience
Our experienced team are also perfectly placed to go through your project and proposal with you every step of the way in order to ensure you'll be offered the very best rates and save time and money along the way. Talking things over with an expert will allow you to get a new perspective.
Apply for a financing today
Ready to apply for second charge? We work with a tried and trusted panel of lenders who are actively lending. The deals that we can recommend to our clients are updated daily, so you have complete peace of mind that you are receiving details of the best possible finance products on the market in real-time.
Check out our bridging loan calculator
We recommend that you try out our bridging loan calculator to give you an idea of what you could be eligible for and how much your finance could cost.

Benefits of a second charge bridging finance
Due to the complex nature of raising finance for your development, it's worth weighing up your options as there could be other types of development finance that could suit your needs more appropriately. However, if you're looking to raise finance quickly on a project with an existing mortgage or 'first charge' then second charge loans could be right for you, here are some benefits of this type of finance.

Flexible Finance
Bridging loans do what they say on the tin, they're designed to be short-term lending and as such this means that they're excellent for short-term problems such as cashflow issues or unforeseen building costs. Although the headline interest is likely to be higher due to the shorter term it's also true that in many scenarios developers will spend less on a short term bridging loan.

Varied credit accepted
In many instances bridging loan companies are more flexible with their lending criteria with regards to bad credit. As the interest tends to be higher and they're shorter term it means that you could be more likely to be accepted. You're also in a better position with assets to provide as security. As long as you meet the criteria you won't have to worry as much about bad credit. .

Higher amounts of funding
With a bridging loan you're able to access large amounts of cash fairly quickly. With most lenders allowing you to borrow between £50k and £750k you can rapidly get the money you need to keep your development project on track.

Fast Access
Speed is of the essence. With bridging loans and second charge bridging loans they're designed to give you access to funds in the quickest possible time so that you can keep your project on track.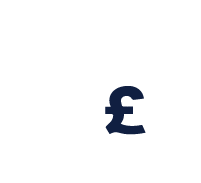 Experience
Most companies that offer bridging finance have a wealth of experience with these types of loans and, as such, can offer great advice and can offer provide approvals more quickly than with other types of property finance.
Our panel of lenders have years of background in this industry and understand what property developers need and what they need it for as well.
Book an Appointment
Would you like to Discuss what options are available?
| | |
| --- | --- |
| | Appointments 7 days a week |
| | From 7am till 10pm |
| | No Obligation |
| | Terms Issued within Minutes |
| | Friendly, Experience Advisors |
| | Ask all the questions you need! |
How much can I borrow with bridging loans?
The amount you'll be able to borrow with this type of finance, as with other types of loan or second charge bridging loans, will vary depending on your project.
Most loans of this type will start at around £10,000 and can go up to £250 million, and the amount you could get approved for will depend on things such as what the gross value of the project is when finished, what your track history is like, the terms and condition of the lender, what your credit rating is like, and whether you may need a business plan.
Criteria
Bridging loan criteria will differ between lenders, however, generally speaking they'll require that you have your initial mortgage with them too, that you put an asset forward as security, proof of your income, evidence of your track record when developing properties, and in some cases a business plan too.
It's advisable to speak to a team member firstly so that they can get the details of your project and let you know what you may or may not need to complete an applications.
Rates
Once again, this will differ depending on which lender you go with, but generally speaking you could expect to pay somewhere in the region of 1.5% per month, which would equate to roughly 18% APR (Annually)
Examples
If you're wondering what types of things people typically use second charge finance for, then we can give you a few examples here.
If people are in a property chain and a gap develops in the completion date.
If a developer or property manager has renovated their property and want to sell on very quickly
For properties that are bought at auction
If developers have an outstanding tax bill that needs paying quickly
When a property is uninhabitable and needs to be renovated
Can a lender refuse a second charge?
Yes they can, but this will depend and differ between lenders. Your project, value and timescales as well as existing finance arrangements will have implications for whether you're approved, which is why we recommend speaking to one of our specialist advisors beforehand.
What is the average cost of a bridging loan?
As well as the interest payments on the loan you'll also pay an arrangement fee for setting up the loan on your behalf with your chosen lender. That will usually be between 1% and 2% of the total amount of the loan. An exit fee may also apply which covers the cost of paperwork and admin, but this all varies between lenders and depends on the amount you'd like to borrow on your loan and what your circumstances are.