As the UK property market has flourished in the wake of the pandemic, and with global equity markets and traditional investment vehicles volatile, it has meant that many investors are now turning to the UK market and are looking more specifically at opportunities that may arise from auction properties and property that can be renovated.
This has also meant a great deal more interest in property auctions and the potential they hold as an investment opportunity. Many auction houses are seeing record traffic and interest from buyers and investors, and subsequently, people also looking for finance for these investment opportunities.
In quite simple terms, to buy a property at auction you must pay a 10% deposit on the property on the day that you win it, and then in the vast majority of circumstances the remaining balance must be paid within 28 days. A lot of our clients comes to us because they are unable to arrange a mortgage in such a short space of time, and so require short-term finance, or auction finance, in order to cover the gap.
We ourselves have seen a marked increase in interest in taking out auction finance in order to fund a property purchase, and so we've put together a short guide for you here to talk you through the process and answer the question how does auction finance work?
Step One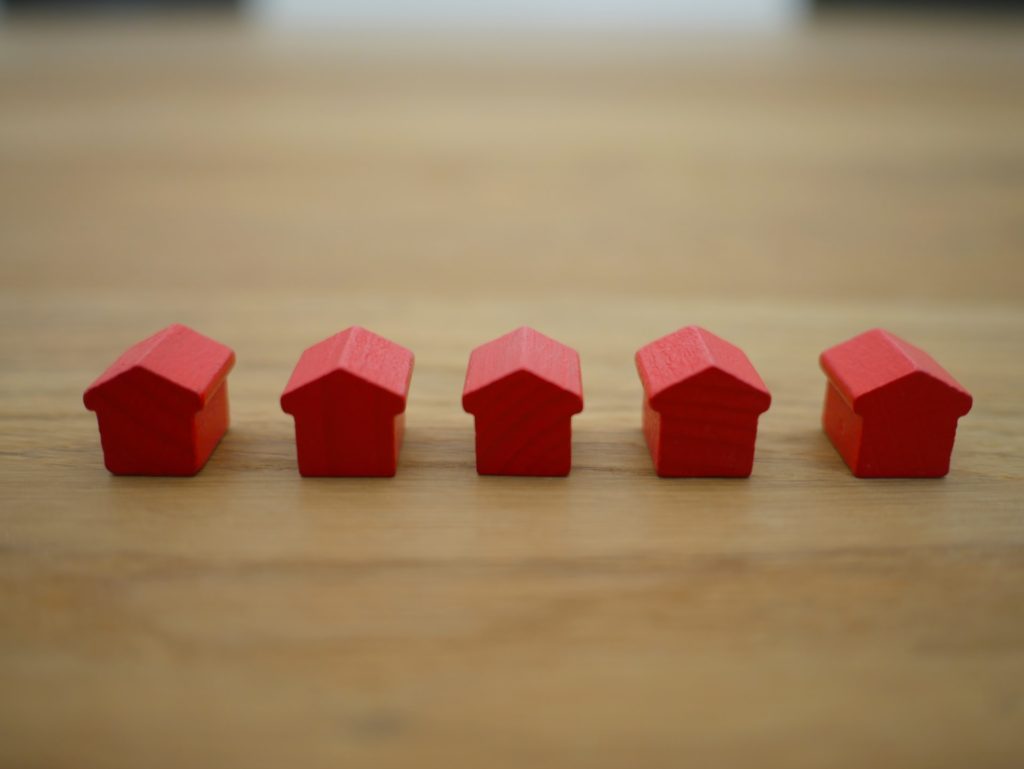 The first step is to speak to one of our brokers or advisors about your finance options. They'll need to understand what sort of price range you're looking at purchasing as well as what sort of deposit you have available.
Usually, this type of loan will cover up to 75% of the auction or open market price, whichever is lower, so that means you'll need at least a 25% deposit before even looking at properties.
Once we can broadly understand your circumstances, your financial position, and your history, we can help you decide your price range.
Step Two
Once you've understood your budget and what you can qualify for you can decide on your next step of whether you'd like the finance, or auction finance, to cover the cost of the 10% deposit on the day or whether you'd like to use your own money.
If you're looking at using finance to pay for the deposit on the day then you'll need to agree something in principle with one of our panel of lenders, as well as the arrangement fee, before attending an auction and bidding. If you're looking to use your own money then you can attend an auction, bid, and pay your deposit on the day and come to an agreement in principle afterwards.
Step Three
Depending on your choice in step two, you'll now be in a position where you've won your auction and paid the initial deposit on the day.
Once that's done, the next stage is to finalise the paperwork, complete all the necessary admin and then have the funding transferred over to you so that you can repay the remaining balance on the property. The property then becomes yours, and the finance company will usually take out a first charge on the property, meaning that if you fail to repay the loan, they have the property as security.
Now you need funding for auction properties
It's important to understand what you'll need before you can make an agreement in principle.
Any auction finance company will want to know some details about you. They'll want to know firstly how much cash you have available for a deposit, and whilst this can vary between different finance providers, it's useful to work on the assumption you'll require at least 25% of the property price.
Then the loan company will want to know how you intend to repay the loan. Are you looking to flip the property straight away after some minor renovations? Are you going to be arranging a mortgage? It's important that you know how you'll pay the loan back.
Auction Finance calculator
To help give you an understanding of how much this type of loan auction would function, we've included a handy auction finance calculator that will allow you to change the amount, term, and interest rate to get a better idea of what it would cost.
Our brokers can help arrange finance for buying at auction
We have a team of extremely experienced brokers who can help you every single step of the way, so it's highly recommended that if you're interested you get in touch with them first.
Can I buy a property at auction subject to finance?
Yes you can, but as mentioned earlier, many auctions will expect you to pay a holding deposit on the day, so you need to be confident of the outcome and that you're in a good position to complete your finance once the property has been purchased. If you're unsure you should speak to a broker first.
Does 100% Auction finance exist?
In short, no, in that it's far too risky for most lenders to offer bridging loans or a loan to fund an auction property to 100% of the value of the property at auction or on the open market, you'll need a deposit in the vast majority of cases.
Speak to our brokers about loans for auction property today!
We have a team of highly experienced brokers and advisors who can talk you through this process in greater detail and help you all the way.
We've got a huge and diverse panel of lenders who can offer our clients great and exclusive rates and terms on a loan or bridging loan.
Why not pick up the phone or email one of our team today who can answer any and all of your questions about how we can help, and remember, in many cases we can have your loan arranged within a matter of days, so if you've seen a property you're keen on then don't waste any time.