A bridging loan is a type of short-term finance arrangement that is designed to "bridge the gap" between a purchase and a more long-term funding arrangement, such as the sale of a property that is part of a chain, or the arrangement of a longer-term finance arrangement, such as a mortgage. Bridging loans are typically used in situations where there is a delay between the purchase and the longer-term funding arrangement.
What is a bridging loan?
In essence, a bridging loan is frequently the preferred option when a property buyer wants to quickly access funds to acquire a house with the least amount of time, stress, and paperwork. Everyone from people wishing to assist a residential real estate transaction to developers and enterprises looking to manage huge and complicated commercial property portfolios utilise property bridging loans. This includes individuals, companies, trusts, and businesses.
Depending on your situation, a property bridging financing company can recommend a different type of bridging loan, such as auction finance. Bridging loans can be used for a variety of purposes, including the purchase or renovation of a primary residence, second home, investment property, or commercial building. These loans are complex and sophisticated, so they should only be taken out by borrowers who are familiar with its characteristics, know exactly what they want to use the money for, and have a solid plan for how to get out of the loan in the end.
Borrowers should only employ property bridging loans if they have a clear strategy for repaying the loan before the redemption date. Otherwise, the loan can become exceedingly costly and hazardous (with this risk already priced into the higher monthly interest charge.)
Bridging loan examples
Property bridging loans are both specialist in nature and flexible in their application. The following examples illustrate how they can be used:
By an individual who wishes to buy a residential property whilst awaiting the sale of another to complete.
By a developer who wishes to refurbish or improve a property which is deemed to be unfit for human habitation and is currently ineligible for a standard mortgage.
By a company which buys properties at auction, and needs to secure rapid finance to secure the deal, whilst organising more long-term finance.
Why choose us as your bridging finance broker?
Our clients choose to work with Hank Zarihs Associates time and time again for a number of key reasons. These include:

We work with a respected panel of experienced lenders with a great track record in the field. This means that our clients gain access to the best rates and loan products from lenders that they can trust.
Access to the most loan products
Most bridging loans simply aren't available on the open market, as these are specialist products and many bridging finance companies prefer to go via brokers for the value-add role that they provide. If you are looking for bridging finance in the UK, then Hank Zarihs Associates can gain you access to the widest range of attractive loans, including deals that you wouldn't find if you searched direct..
We pride ourselves on offering a fast and efficient service. It takes just a few minutes for us to gather our initial information in order to gather quotes from interested development lenders for your finance. We can obtain your loan offers typically within the hour. Once you have chosen your preferred loan and wish to go ahead, it takes an average of 7 days to arrange your bridging loan, but we also work with lenders who can provide them on a faster basis. Need an immediate bridging loan? Call us today for a rapid solution.
Apply for a bridging loan today!
Whether you need a bridging loan to buy a property at auction, to bridge the financial gap between a residential or commercial property purchase and sale, or to give you time to renovate a property deemed unfit for habitation before you obtain a standard mortgage, our panel of lenders offers different types of bridging finance for all needs and objectives.
Bridging loan calculator
Looking for a bridging loan example? Our bridging loan calculator makes it easy to get an idea of how much your loan could cost. Simply add basic information into the online calculator fields to get an indication of how much your finance could cost. Our bridging loan calculator is available 24/7 to get an idea of the costs involved – but our team can work rapidly to get you a tailored illustration of the best deals currently available to you.

Why use a specialist auction loan broker?
See which type of loan might be best for your needs:

Deposit
Borrowers will need a deposit and around 25% is typical, although different lenders will have different requirements. The higher the LTV, the more expensive the loan is likely to be. Conversely, a bridging loan with a 50% LTV will typically attract an interest rate of between 0.43% to 0.55% a month (for a residential loan including light refurbishment – commercial loans tend to have higher interest rates.) Some lenders may offer a 100% bridging loan LTV if alternative collateral (security) can be provided – perhaps in the form of another property.

Interest Rates
A bridging loan is a form of short-term finance, designed to last for months rather than years. This means that it has a higher rate of interest than a standard mortgage, which is often set to last for around 25 years. Borrowers must be aware of the short-term nature of these deals and recognise that the interest rate is also illustrated on a monthly basis. Again, this differs from standard mortgages which are expressed in terms of annual interest rates (APRs). Expect to pay significantly more for your bridging loan on the basis that it is short in nature and designed to be rapidly repaid by a property sale, organisation of a longer-term, standard mortgage or another exit strategy.

Short Term Finance Deal
As we mentioned above, bridging finance is short-term in nature and will only be organised for a short, interim period – typically up to a maximum of 24 months. This means that it must be repaid at the agreed time, or it will become extremely expensive. These products are for experienced borrowers who understand the risks involved with short-term finance, and the costs involved. We gather all of our client's bespoke bridging loan requirements to recommend only the most appropriate financial products for their needs.

Exit Strategy
Lenders will want to see a clear exit strategy before they extend an offer for bridging finance – especially for larger loans which may be needed to purchase commercial property or HMOs. The exit strategy could involve selling the property for cash which repays the loan or securing a more appropriate long-term mortgage on the property. It could also involve selling another form of security (such as another property for a developer with a portfolio.) Hank Zarihs Associates can help you to present your exit strategy as part of a compelling case, which makes lenders more likely to extend an offer of bridging finance at favourable terms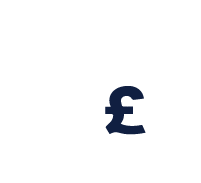 Servicing interest Monthly repayments
Typically, most applicants for a bridging loan will choose not to have monthly payments, although these can be serviced on a monthly basis like a regular mortgage. There are other options for servicing the interest portion for the loan, such as by having it discounted from the principal at the point of lending, or by rolling it up to pay at the point where the loan is repaid. Again, we can help you to find the most appropriate repayment schedule for your needs and exit strategy.
Book an Appointment
Would you like to Discuss what options are available?
| | |
| --- | --- |
| | Appointments 7 days a week |
| | From 7am till 10pm |
| | No Obligation |
| | Terms Issued within Minutes |
| | Friendly, Experience Advisors |
| | Ask all the questions you need! |
Bridging loan requirements
Each lender will have its own requirements for offering bridging finance, especially as these deals can be very flexible in nature and for large sums (from around £250k up to £50 million and above.) All property bridging loans are likely to have these requirements, however:
You will need to provide a deposit
Property bridging finance companies will ask for a deposit which is likely to be around the 25% mark, although this can vary widely. The higher your deposit or equivalent equity, the lower the interest that you are likely to pay.
An exit strategy
The borrower will need to be able to evidence a clear exit strategy that will repay the bridging finance on the due date. We can help you to present your exit strategy and project information in the best possible way so that lenders can rapidly review it for quick bridging finance offers.
A strong track record
As mentioned previously, this type of loan is for experienced borrowers with a track record in the field, especially as the sums on offer can be very high indeed for large commercial projects. Bridging loans can easily be abused or used incorrectly – resulting in incredibly expensive situations where the loan continues beyond its redemption date, racking up interest and late-payment fees.
We provide all the necessary information to our clients to make the best possible decision about the right type of finance for their project and needs.
To get the best deals, use a broker!
Most property bridging lenders prefer to work with a broker as it makes their processes faster and more efficient. A broker knows how to package up applications in the best possible way for lenders to review, and can smooth out the application process so that the bridging loan can be organised and completed in the shortest possible time. For this reason, most lenders will only offer their best rates via brokers.
Hank Zarihs Associates works with an excellent panel of lenders to provide highly competitive rates and flexible bridging loans to our clients, with deals completing in a week on average (but with some lenders able to complete within three days, or even faster than this if the client requires speed as a priority. For instances where you require a bridging loan completion date within just a few days, please call us immediately to get the ball rolling.)
We can help arrange financing
No matter how complex, as a leading development finance broker, we can help you get a bridging loan! Contact us today on +44 (0) 20 3889 4403 to speak to our team from 9 am to 9 pm, Monday to Friday. Alternatively, we can call you back at a time that suits your schedule – if you prefer this, please complete the web callback form and we will get in touch to progress your bridging loan without delay.