HMO investments, or multi-let properties, are highly popular with investors because they offer a potentially greater return than single-occupancy BTLs. One of the keys to success lies in finding the right HMO mortgage for your needs; one with the right features and the most competitive costs; something which Hank Zarihs Associates has years of expertise in delivering as specialist HMO mortgages brokers.
What is an HMO?
HMO stands for Habitats in Multiple Occupation, and these properties can range from student houses to multi-occupancy apartment blocks. The property in question is classed as an HMO if three or more tenants live there (in more than a single household) and if the bathroom, toilet or kitchen is shared with other tenants. Large HMOs are defined by the government as having at least five tenants (again, forming more than a single household), who also share those same facilities with their co-tenants.
HMOs are attractive to landlords because individual tenants each pay rent – maximising returns on the property and offering a potentially higher yield than a single occupancy property. HMO mortgages can be taken out by individuals and limited companies alike.
Why choose Hank Zarihs Associates?
Hank Zarihs Associates are specialist and highly-experienced intermediaries in the development finance and investment funding industry. We work with a tried and tested panel of specialist funders with an excellent track record in the market, who can offer high leverage and gearing.
An excellent track record
With our knowledge and experience, we are able to present lending cases to our panel in a format which is most likely to increase your chances of being offered attractive HMO finance. By following a comprehensive due diligence process with each client we make it possible to find the right development loan in the UK, quickly and efficiently – from the right lenders.
What's more, we are able to add value at every step of the process, with in-depth knowledge and guidance, designed to help our clients match up with the right lender, for the ideal loan. We recognise that some loans are usually large and complex, so our service ensures that clients are best placed for acceptance from our lending panel.
We're also proud to work with most of our clients on a repeat business basis – by proving the value of our service at every turn and by building long-term relationships with our clients. Whatever your level of experience, size of project or property loan need, you can be guaranteed of a superb experience with the team of friendly and helpful experts at Hank Zarihs Associates.
We can save you money too, as we work with property development finance lenders who offer specific deals on HMO funding for intermediaries. With our help, expertise and support at every step of the way.
Apply for a HMO Mortgage
Ready to apply for HMO Mortgage? We work with a tried and trusted panel of lenders who are actively lending. The deals that we can recommend to our clients are updated daily, so you have complete peace of mind that you are receiving details of the best possible HMO Mortgage products on the market in real-time.
HMO mortgage calculator
Our HMO mortgage calculator allows you to compare different mortgages and see the difference in your potential monthly repayments and annual mortgage costs. Add details about the property's value and your deposit to assess your likely LTV. Then input your mortgage term, your anticipated interest rate, and whether you want an interest-only or repayment mortgage. The calculator will return your indicative costs

What is the lending criteria for an HMO mortgage?
Each lender will have its own set of criteria, but these lending requirements are common:

LTV of 75%
For both an individual application or an HMO mortgage limited company, a deposit (or equivalent security/equity) of at least 25% will be required – although some lenders may consider a higher LTV. The lower the LTV, the less interest you are likely to pay for your HMO mortgage.

Experience in the letting field
HMO rentals tend to be more complex than single-occupancy BTLs and can be riskier as a result. Lenders will want to see a track record or 1-2 years at least from applicants, although other lenders may be prepared to flex on this point. Remember that all mortgage pricing links to risk – so the lower risk you are as an applicant (with experience, a higher deposit etc) the more attractive your loan offer is likely to be.

Certain property critiera
Again, each lender will have its own definition of an HMO for mortgage purposes, but it is likely to include features such as a communal living area/kitchen and bathroom, a certain number of lettable rooms (say, 5-7) and no more than four storeys. A specialist valuation is also required, and at least one tenant – or the tenant's employer – must be paying rent that meets the lender's requirements for rental coverage, or yield (typically at 125% to allow full mortgage repayment each month and a contingency fund for repairs, void periods and the other costs of maintaining and operating property of this kind).

Rental yield
This may be set at 125% minimum and is likely to be assessed on a multi-tenanted basis, in line with the HMO definition. As a rule of thumb, landlords expect to achieve returns of around 8-9% (or even more) for an HMO, compared to perhaps 4-5% on a BTL – although note that these returns vary greatly by region, property type, demand factors and cyclical market events. Rental yield is vital for landlords to understand because the costs of managing an HMO can be significantly higher. Yes, void periods are smoothed out, but the costs of works, upkeep, licensing, safety certificates, management and so forth can be high – especially when combined with the cost of mortgaging and remortgaging. Preparation and experience are key to maximising returns.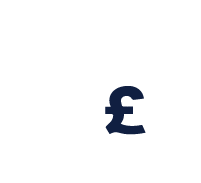 Home-owning applicant
Often, lenders will also require that the applicant already has their own owned home, although – again – this may not be mandatory for all lenders. Some may consider first time buyers.
Book an Appointment
Would you like to Discuss what options are available?
| | |
| --- | --- |
| | Appointments 7 days a week |
| | From 7am till 10pm |
| | No Obligation |
| | Terms Issued within Minutes |
| | Friendly, Experience Advisors |
| | Ask all the questions you need! |
How do HMO mortgages work?
HMO mortgages have similar features to a standard BTL mortgage in many ways, however, lenders will expect to see a more in-depth profile of information before making a decision on your application. This will include details on the property itself, its existing tenancies, rental yield, whether the landlord manages it or uses a management agency and so forth.
The mortgage itself will be repaid each month on either an interest-only or capital-repayment basis, set at the start of the term. Additional fees must be factored into the anticipated return carefully, as fees and other costs rapidly erode the higher-returns that make this type of property so attractive. Our team can help you to find the most competitive mortgage to keep your fees low, for the right product.
HMO mortgages for limited companies
HMO mortgages for limited companies are widely available, as this type of structure is commonly used by landlords for tax benefits. Our team can help you to assess the best HMO mortgages for limited companies available, for rapid completion.
Can a first-time buyer get an HMO mortgage
Most lenders prefer experienced applicants because HMO lets are more complex than single-occupancy BTLs. For example, they often require a licence, locks on each room, additional health and safety checks and so forth. However, some lenders are happy to offer HMO mortgages for first-time landlords. Speak to our team to find out which rates might be available to you at this time.
HMO mortgage rates
HMO mortgage rates are predicated against the Bank of England base rate, in common with most other types of long-term mortgage. Mortgage rates change according to BoE changes and market factors, and lenders will adjust their rates over the course of the year and can remove deals at any time – although some lenders will allow applicants to pay a booking fee to reserve a deal at that date, pending processing. Rates for HMO mortgages tend to be more expensive than BTL mortgages because of the higher risk involved. However, mortgage rates vary widely – as do the accompanying fees.
Hank Zarihs Associates has access to some of the most competitive rates on the market via our large panel of ready, motivated lenders with significant expertise in the field. Contact us today to find out the best deals for your applicant situation – we only need a few minutes to gather your information and can have your tailored offers returned within the hour.
Can I get an interest-only HMO mortgage?
Yes, there are options for interest-only and repayment HMO mortgages. Many applicants choose interest-only mortgages to maximise their income, whilst anticipating that the property itself will increase in value over time and grow their asset value and proportional ownership.
Speak to our brokers today!
The team of experts at Hank Zarihs Associates has years of experience in organising HMO mortgages, along with other specialist development and investment funding sources for individuals, companies, trusts and other business borrowers. Whether you need HMO finance, bridging loans, development finance, auction loans, BTL mortgages or another form of development or investment loan, we can help you.
What's more, we do so fast – working with our tried and tested panel of experienced lenders in the field who are ready and motivated to lend. It only takes a few minutes to gather the information that we need to contact our lender panel and we can provide a tailored illustration within the hour for your review. From this point, we handle the administration for you, allowing you to focus on your business and await confirmation that your mortgage or loan has been set up.
Frequently Asked Questions
HMO

Who can get an HMO mortgage?
HMO mortgage criteria vary by lender but some requirements are common across the field. For example, many lenders will expect to see a track record of experience in HMO letting or BTL, although some may accept first-time buyers at a higher interest rate. Evidence will need to be provided that goes beyond a simple BTL application – such as:
Evidence of relevant licences (per property)
That AST arrangements are in place for tenants
That the target rental yield can be achieved
Management type (landlord or management company)
Application type (an individual applicant or limited company)
Hank Zarihs Associates has the expertise to package up all necessary information and to present it to motivated lenders in a way that is most likely to result in a mortgage offer. This saves our clients time, money and complex administration – and speeds up the time to mortgage completion. In fact, we can arrange mortgages in as little as a week. Please contact us to find out more.
Do I need an HMO licence to apply for an HMO mortgage?
Large HMOs as defined by the government (at least 5 tenants forming more than one household, shared communal space, at least one tenant paying rent) will need to apply for a licence from their council. Smaller HMOs may also require a license from their council, depending on the area.
What people says about us
GOOGLE REVIEWS
Please refer to below mentioned few testimonials from our loyal customers
Great service very quick efficient and professional service received, they got me a btl mortgage at the right price, highly recommended them.
Great Service and Friendly staff.
Great service very quick efficient and professional service received, they got me a btl mortgage at the right price, highly recommended them.