Input
Value(£)
£ 1000 £ 100,000,000
LTV Percentage(%)
Rental PM(£)
£ 1000 £ 1,000,000
Interest Rate (pay rate)
1% 100%
Results
Book an Appointment
Would you like to Discuss what options are available?
| | |
| --- | --- |
| | Appointments 7 days a week |
| | From 7am till 10pm |
| | No Obligation |
| | Terms Issued within Minutes |
| | Friendly, Experience Advisors |
| | Ask all the questions you need! |
Since returning to normality after the nightmare of 2020, the country has seen a huge surge in demand for commercial mortgages has soared as landlords and investors look to cash in on huge demand.
It's true that in recent years much of the commercial property market has changed, with a focus having moved into retail premises, workshops, pre-schools or nurseries and even hotels.
A commercial mortgage allows you to buy these types of buildings without having to pay all the money up front, and works exactly the same as a residential mortgage, but for different types of property.
Commercial lending is very similar to residential lending in that the terms, interest and criteria are broadly the same, however, commercial is simply a property that can't be used as residential.
As the economy has been changing over the course of the past few years so too has the landscape of commercial business. High streets and other areas of business are changing quickly, and that means that many are in on the lookout for great commercial investments in order to meet that need.
Here we've put together a commercial mortgage calculator for you to get a good idea of how much a commercial mortgage could cost you.
Typical commercial mortgage rates UK
Due to commercial mortgages being slightly riskier than traditional residential mortgages the interest rates tend to be a little higher, however, most will start at around 2% above the Bank of England base rate across the market.
Having said that, our commercial mortgage calculator will show you that we can offer you commercial mortgage rates of 0.43% depending on your circumstances. Our panel of lenders will assess your application and the higher the deposit you have the cheaper they'll be able to offer you commercial mortgages.
Commercial mortgage criteria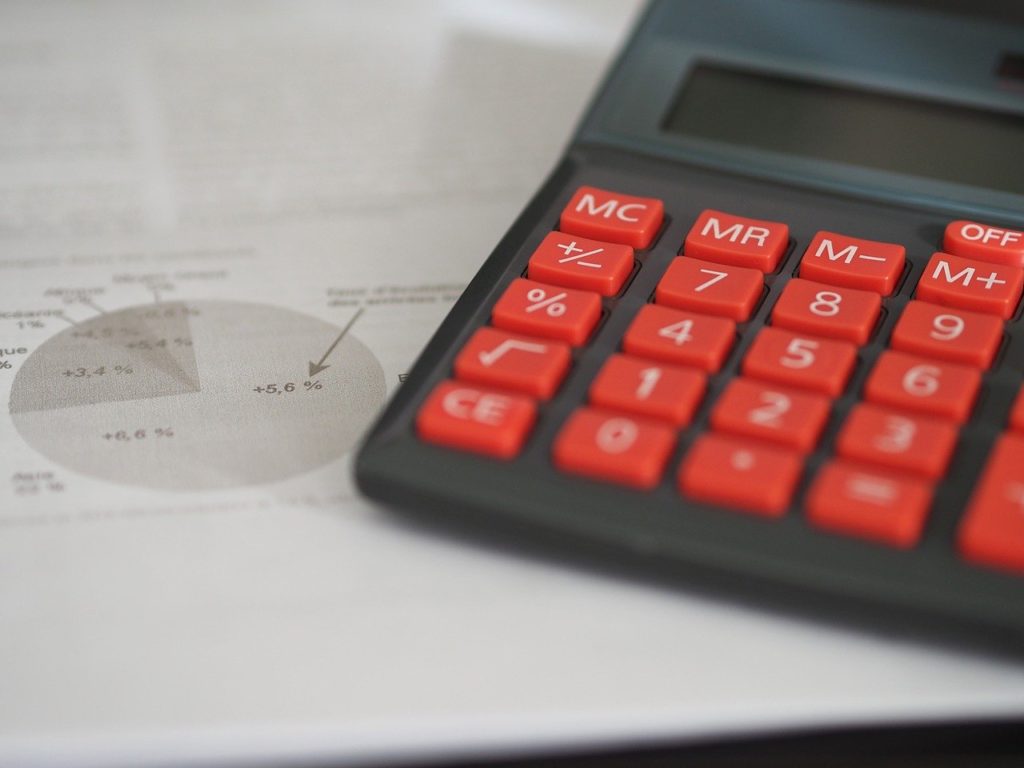 Each case is judged on its own merits and broadly speaking commercial mortgage lenders tend to put a lot more importance on you as a person as opposed to your individual credit history.
Typically, you should expect commercial mortgages to require you to provide at least a 15% deposit, with most only offering a Loan To Value (LTV) of up to 85% funding of the value of the property.
Secondly, most will want to see a history of your business or the company that you're looking to borrow the money with. A track record of success and a successful company will put you in a really good place to be accepted for commercial mortgages, and that's why we've provided our commercial mortgage calculator.
Finally, you'll need to prove your residency status and provide proof of your business's income with, for example, something from your accountant or a copy of your company accounts.
How to use our calculator
Our commercial mortgage calculator is nice and straight forward to use and gives you a rough idea of the cost of commercial mortgages depending on your situation.
Unlike, for example, a residential stamp duty calculator, this calculator is designed specifically for commercial use.
Firstly, enter the value of the property followed by the LTV (Loan To Value). Then add the monthly rental income you're expecting and the stressed %. Then add the multiple % and the interest rate, and finally pop in the lender fee you're expecting to pay.
Once you've completed that our commercial mortgage calculator will tell you what to expect to pay.
What deposit is required for a commercial mortgage
Most of the lenders on our panel will expect a commercial mortgage deposit of at least 15%, however, this will depend on your circumstances and there are some scenarios where you may be able to agree a commercial mortgage with less.
We'd advise you to get in touch with one of our brokers who can talk you through the process and take a look at your application. Once you've used our mortgage repayment calculator our brokers can then give you some greater detail and more detail about mortgage repayment.
How much can I borrow with a commercial mortgage?
Commercial mortgage finance companies tend to be able to lend quite significant amounts of money for a commercial mortgage, so it would depend on the type of property you're looking to finance, and what your situation is.
That being said, typically, most will look to finance you on a commercial mortgage for between £25,000 and £1 million. We'd again advice you to speak to one of our commercial mortgage brokers who can give you greater detail.
What causes the interest rates to either increase or decrease?
Each commercial mortgage application is considered individually, however, we can say that typically most lenders will calculate their interest based on a few factors.
The size of your deposit – the bigger the deposit the cheaper the interest
Your business – Is your cashflow stable? Has your business been trading long enough?
The property – Will it require significant work? Is it in a popular area?
Demand – How much rent is your property likely to demand?
These are all significant factors that your lender will likely ask you before agreeing finance.
What type of properties can I finance?
There are lots of different types of property you can finance through a commercial mortgage, and the only real criteria you need to fit to apply for a commercial mortgage is that it isn't a residential property.
Some examples, however, are retail premises, workshops, pre-schools or nurseries and even hotels.
Are interest only commercial mortgages available?
Yes, an interest only commercial mortgage can be agreed, and usually the terms are offered up to 10 years if you'd prefer that type of arrangement.
These types of loans are popular for investors and landlords who have larger portfolios as it means that their repayments aren't as high as if they'd taken out a full mortgage and repaid the total value of the investment. Because you're only paying the interest this means that you're able to make a higher profit on the rental payments that you take from your tenants and also increases your yields, which is the amount of profit that you make on your investment as a percentage of the overall value.
The same types of criteria and background checks are required for this type of property finance, but this will work our cheaper on repayments than other types of finance. You could potentially even look at equity release after a certain period of time.
What can I offer as a security?
Most finance companies will want security in order to finance a commercial mortgage through your business. Most of the time these finance providers will be happy to take your commercial premises as sufficient security to agree your loan but there may be some circumstances where they would look for other security, if you've had payment problems in the past for example.
Other items could be cars, boats, a residential property, or other high value items that can be verified.
How long can I have the mortgage for?
Each lender is different, and they offer different types of finance, which is why we have such a large panel of lenders in order to provide our clients with the widest possible choice.
Most of the commercial mortgage lenders will offer terms of between 3 and 25 years.
Are there any broker fees?
The reason most people tend to approach brokers and intermediaries is that they're able to assist with the hard work of putting a solid application together, and then help them find the best quotes and rates on the market.
Broker fees tend to cover the cost of the process of helping you navigate the market and calculate, for example, your ltv for you whilst speaking on your behalf to lenders and companies across the industry.
Once a loan is agreed, a typical broker fee would be 1% of the total agreed amount, and this would usually be payable once the loan has been agreed with your finance company.
Discuss your requirements with one of our brokers today!
For business finance, the process of searching for, applying for, and meeting the criteria can be stressful, long-winded and tedious. That's why so many of our clients come to us for their finance needs.
We've got a team of brokers with years of experience between them who know this market inside out and can give you the best advice in the industry.
Rather than having to approach lenders and finance companies for business loans directly, we search the market on your behalf and tell you exactly what you'll need to have the best possible chance of being approved.
We also have a number of lenders on our panel who offer exclusive rates and deals to our clients because they know that we only submit applications to them once they're ready and have met all the criteria that they ask us to meet.
Our team of brokers will go through every stage of the process with you to ensure that you've got all the support you need, from finding out how much you need to borrow, to writing business plans, to looking at an exit strategy for your loan.
We take the stress and tedium out of the process so that you can get on with doing what you do best, and that's developing your business, so why not get in touch today with one of our brokers to get the ball rolling.

Check out our other calculators