What is heavy refurbishment finance?
A heavy refurbishment finance loan is lent when a residential property needs significant refurbishment with planning permission and / or building regulations in place
Who typically uses heavy refurbishment mortgages
Typical users of heavy refurbishment loans include:
A developer who needs finance to carry out an extension, internal restructure or another type of significant refurbishment that adds value to the property interior.
Structural changes to a HMO (to make the most of the available space) or the conversion of a single dwelling to a HMO, where planning is required.
Multi-unit or multiple flat refurbishments – or converting a single property into flats to increase their value or rent.
How much can I borrow?
It depends. Loans will usually start from £250k and go up to £50 million (or even more) depending on the project, the applicant's status and track record and the lender. The actual LTV per property will also be based on the property's project value after the refurbishment works are completed, as well as the realistic rental income
Heavy refurbishment loan process
There are various different types of specialist bridging finance available. Heavy refurbishment bridging is for extensive works and there are light refurbishment products for more cosmetic or smaller-scale projects. It is important to correctly define your project because it will affect the interest rates and product terms that you are offered.
If you use an intermediary, there will usually be minimal paperwork and short timescales to organise the loan. For example, it only takes us 5 minutes to gather the information that we need to pass to our team of lenders for assessment, and you will receive your tailored offers almost immediately.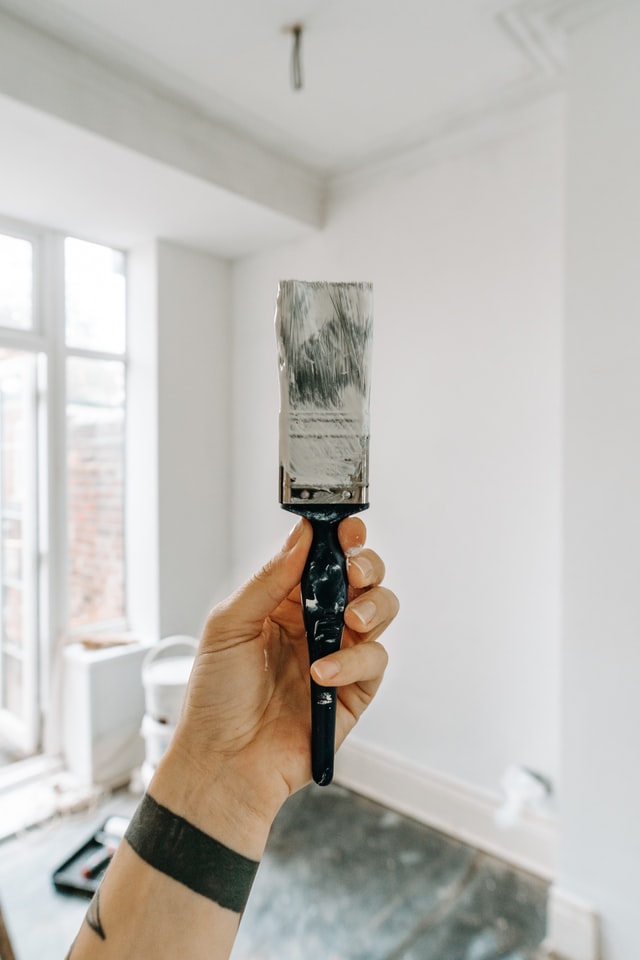 What to consider before taking out a heavy refurbishment loan?
There are various considerations to make, which will depend on your individual circumstances.
The cost of the fees
The interest repayment and your preferred method of repaying it. For example, you might want to pay the interest charge each month, roll it up to pay upon redemption of the loan, or have it deducted from the loan principal itself as an upfront charge.
Your desired loan duration, which will be influenced by your exit plan.
Your business plan for the residential property or properties that need heavy refurbishment bridging finance
The extent of the planning involved and your stage within that process.
Make sure that you have a exit plan in place.
Apply for a property development loan
Ready to apply for development finance UK? We work with a tried and trusted panel of development lenders who are actively lending. The deals that we can recommend to our clients are updated daily, so you have complete peace of mind that you are receiving details of the best possible development finance products on the market in real-time.
Refurbishment finance calculator
Check Hank Zarihs Associates custom built refurbishment finance calculator. To discuss your needs for a refurbishment loan call us on 0203 889 4403 or emaail us on contact@hankzarihs.com
Book an Appointment
Would you like to Discuss what options are available?
| | |
| --- | --- |
| | Appointments 7 days a week |
| | From 7am till 10pm |
| | No Obligation |
| | Terms Issued within Minutes |
| | Friendly, Experience Advisors |
| | Ask all the questions you need! |
What's the difference between a heavy and light refurbishment loan?
All bridging finance offers access to rapid funding, without complex or time-consuming paperwork. Light refurbishment bridging loans are a type of specialist loan used to plug a funding gap in the short-term.
How long does it take to get a loan?
It will usually take around a week, but sometimes a little less depending on the circumstances and the lender chosen. Regulated lenders will naturally take longer because of the checks that they perform. Less-regulated or unregulated lenders will set their own processes and criteria which can be faster.
The nature of heavy refurbishment bridging loans for residential properties is that they are very fast and easy to arrange
How are the funds released?
Funds will usually be released in two stages. The first will be upon the arrangement of the loan, in order to allow the works to begin. An inspection of the property will be taken out by the lender. The second wave of funding will be released upon re-inspection, to confirm that all works are in place as agreed
Loan features
Each lender will offer something different. At Hank Zarihs, these are the typical terms you can expect to see from our large and experienced panel of specialist bridging finance lenders:
Up to 75% LTV (the lower of PP or MV)
Interest rates from 0.60% pm
Maximum term of 24 months
Flexible interest terms – choose to service it, roll it up fully or part roll-up
2% arrangement fee
No exit fee
Borrow from £250k to £50 million
Heavy refurbishment loan to rate (LTV), rates and fees
Product
Max LTV
Up to 50% LTV
50.01 – 65.00% LTV
65.01 – 75.00% LTV
Term & Repayment
Arrangement Fee
Residential

Including Light Refurbishment

Up to 75%

Lower of PP or MV

0.43% pm
0.53% pm
0.60% pm
Maximum term 24 months No minimum interest or ERCs Interest Fully Rolled Up, Part-Rolled Up or Serviced (subject to affordability) The net advance will be less total potential interest over the term with the gross loan calculated as interest for the entire term and the arrangement fee added.

1% -1.5%

Full fee added to

the loan.

Semi Commercial

Including Light Refurbishment

Up to 75%

Lower of PP or MV

0.6% pm
0.6% pm
0.6% pm
Commercial

Including Light Refurbishment

Up to 70%

Lower of PP or MV

0.75% pm
Residential

Heavy Refurbishment

Up to 75%

Lower of PP or MV

0.60% pm
0.65% pm
0.7% pm
Commercial and Semi Commercial

Heavy Refurbishment

Up to 70%

Lower of PP or MV

0.83% pm
0.83% pm
0.7% pm
Do I need a good credit score to take out a refurb loan?
There are non-status bridging loans available for this type of product too.
Some lenders will offer the necessary funds if the applicant has the right collateral or security in place, a clear development plan and a clear exit plan. Every lender has their own terms and conditions and we can help to find you the right lender and the right loan for your needs.
Why use Hank Zarihs Associates?
We are highly experienced in financial services and act as an intermediary for specialist property development and investment finance. Working with a panel of over 60 niche lenders – including private banks, pension funds and property funds – we match each customer with the right lender for his or her needs, leveraging our experience to secure the best possible deal.
We can help you to find the bridge loan, property investment loan or development finance that you need, even if you have been rejected by a different lender, or have been offered unfavourable terms. Contact us in the first instance for an instant assessment and alternative offers within the hour. We move fast and efficiently and complete most bridging finance transactions within just 3-7 days, and support you at every step of the way.