In recent years property has been booming and, as such, the popularity of joint venture finance, property development and refurbishment has followed suit and is becoming increasingly popular across the country.
Of course, with the expensive nature of developing properties either from scratch or developing existing property comes higher demand for finance and different types of finance to meet the complex needs of the market.
Property finance isn't simple when it comes to property development and so the necessity to offer more tailored solutions has become more acute as demand has increased. One of these options is joint ventures. Here we'll run you through what you need to know before making a quick enquiry.
What is joint property development finance?
Joint venture finance is a form of finance where an investor or partner agrees to fund 100% of your property venture for a share of the profits.
This means that you're able to concentrate on what you do best – developing properties – rather than worrying about finance arrangements.
Typically this type of finance is found through an intermediary where a company or individual agrees to provide 100% of the up-front costs, including the cost of acquiring the land through to build and material costs.
This usually means that this type of finance is only really suitable for experienced developers who have a good track record of delivering projects and developments, due to the nature of the finance offered.
There is usually interest charged on the money used, and charged against the drawn sum each month.
This type of finance is extremely attractive to developers who are looking to get their project off the ground with little capital available at the time. Joint ventures often give our clients access to the funds to purchase land and get things moving quickly and the financial incentive for investors to take a share of the profits is high.
Why choose Hank Zarihs Associates?
We understand what property developers and builders need when they're looking to finance their projects.
We've helped hundreds and funded millions of pounds worth of finance for our clients over the years and this has allowed us to build up a knowledge and experience that's unrivalled across the finance industry.
It's allowed us to build a truly unique and impressive panel of development finance lenders that we have excellent relationships with. We know what they want from you in order to approve your applications and they know we'll only submit applications with a good chance of success.
Similarly, our panel of financial associates know that we'll work with you to make your application as good as it can be and this means that we can arrange special rates and finance agreements for you that are exclusive to our clients.
We also know that when it comes to property finance our clients need funds quickly, so we ensure that we put you in a place to ensure the quickest possible acceptance. As a truly experienced intermediary we'll ensure you get the right finance for you. A quick enquiry through our team of expert brokers is the best place to start.

Benefits of Joint Ventures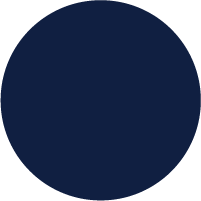 See which type of loan might be best for your needs:

Early Stage Finance
This type of finance is ideal for people looking for development finance that are in the early stages of planning and have spotted an ideal opportunity for their project but don't necessarily have access to the funds but may want to move quickly.

Lower Risk
Apply for commercial development
This also means a lower risk profile for you when looking at JV finance. Rather than fully funding the project yourself you're sharing the risk with a partner or investor in a joint venture.

Experience
Due to the fact that many of the investors we have access to have experience in this type of finance, and development finance more generally, from previous projects, it often means that their advice and input can be invaluable having seen many projects to completion previously.

Large Sum Available
With many of our JV, or joint venture, lenders there is often a minimum funding amount of about £500k. This means that they're often looking for joint ventures that are larger projects and, as such, this means you have access to substantial financial reserves.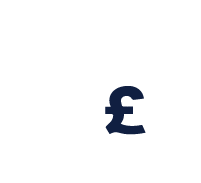 Felxible Rates
As JV finance is judged on a case by case basis, this means that the rates and fees that are agreed are flexible depending on the scale, value and timescale of your project as well as your previous experience.
Book an Appointment
Would you like to Discuss what options are available?
| | |
| --- | --- |
| | Appointments 7 days a week |
| | From 7am till 10pm |
| | No Obligation |
| | Terms Issued within Minutes |
| | Friendly, Experience Advisors |
| | Ask all the questions you need! |
What is joint venture finance used for?
Typically 'JV', joint venture, or venture property development finance is for developers and builders who don't have enough capital to get their project off the ground and so look for a partner or investor willing to put up the cash to get things moving.
In most cases investors and finance companies prefer experienced developers who can evidence a track record of success, however, high quality proposals will always be considered regardless of experience if you have a high quality team behind you.
If you've unearthed a solid and profitable opportunity then there will always be somebody willing and able to help you out with the capital and finance to get things moving.
Criteria for Joint Venture (JV) lending
When considering your financial needs, JV lending is much more flexible with its lending criteria due to the fact that it's a joint venture and these are often considered in individual merit.
In terms of the broad expectations of joint venture lenders, they'll often want you to have detailed planning permission already in place for your development site.
They'll often consider multi-unit developments, residential new builds or conversions but will expect you to either be experienced in this type of development or have an experienced team around you.
The Gross Development Value (GDV) will often need to be in the region of between £1 million to £15 million, but a quick enquiry through our team of experts will allow you to gain more detail.
How does it work?
As with any type of finance, and especially with joint ventures (JV), we'd advise you to speak to one of our specialists who can speak to you and get a feel for your project and what you're looking for.
Each different development will mean different finance needs and so we'll need to take a look at your project in order to match you with the most suitable lenders and investors.
Once we've got you ready we'll match you up and approval can be as quick as 24 hours with funds being released shortly after.
Do I qualify for a loan?
As with the finance criteria we've outlined above, your enquiry will be different to other development finance requests. If you meet the criteria above then there's a good chance you and your project will qualify.
FAQ Development finance
Here we'll  answer some of your property development finance questions so that your application is in the best shape it can be.

What is a Joint Venture (JV) agreement used for?
Joint venture (jv) agreements are essentially the written agreement between yourself and the third party fronting the money. It spells out who will do what and what profits you share. The development finance needs a formal written agreement.
How do I start a joint venture?
In order to start an application you'll need to speak to one of our specialists who can give you specific advice about your project, what funding you could receive and what a profit share could look like.
Are joint ventures always 50/50?
Not necessarily. But again this will depend on your project, when it's going to be built, what the value is and what funding you could get. Venture property development finance is ultimately decided on individual merit, so if you have money to put up front then this can be looked it in more detail
What people says about us
GOOGLE REVIEWS
Please refer to below mentioned few testimonials from our loyal customers
Great service very quick efficient and professional service received, they got me a btl mortgage at the right price, highly recommended them.
Great Service and Friendly staff.
Great service very quick efficient and professional service received, they got me a btl mortgage at the right price, highly recommended them.