When you run a business, tax liabilities are part of the annual cost cycle and must be met in a timely way to avoid costly fees. Businesses typically submit their VAT return to HMRC on a quarterly basis, even if they have no VAT due to pay or reclaim. However, unexpected bills do happen and these surprise costs can be detrimental to businesses. VAT loans can help businesses to obtain short-term finance in order to meet their tax obligations and to free up cash.
What is a VAT loan?
Businesses sometimes use a VAT bridging loan as a short-term means of spreading a VAT bill and improving the company cash flow in the process. By doing this, they can focus on delivering their underlying strategy for growth, competitiveness and/or expansion, whilst implementing a longer-term arrangement to pay all VAT monies due.
Businesses that do owe VAT to HMRC can choose how they pay it. Some pay their tax bill annually or bi-annually, but most will finance every new quarter's VAT bill across the year in order to better profile their costs.
VAT loan definition
VAT loans, also known as VAT funding, are a form of business finance used to meet the cost of VAT bills and to avoid – or reduce – the cost of fines levied by HMRC for late payment. They are a useful finance product for businesses who wish to retain access to their cash flow for business purposes.
How does a business VAT loan work?
Simply tell us what your VAT liability is, and provide some basic information for us to engage with our panel of lenders. We will provide you with a tailored illustration which tells you how much the repayments will be. Many clients choose to draw down their funds each quarter in order to free up essential cash flow. Usually, lenders will also pay the funds directly to HMRC under the client's name.
Why choose Hank Zarihs Associates as your broker?
Hank Zarihs Associates are a specieralist brokers of VAT bridging loans, bounce back loans and other kinds of specialist business finance. We work with a tried and trusted panel of special business finance lenders to provide access to VAT funding at the best possible rates. Some of the reasons to use Hank Zarihs Associates are:
As an experienced financial intermediary, we are in a position to submit applications for our clients that stand the best chance of gaining rapid acceptance from lenders. We use our knowledge, experience and business processes to save our clients time and hassle by taking on the administration for them.
Our comprehensive lending panel often provides us with rates that are not available directly on the market. This is because we are able to work quickly and efficiently – allowing funders to pass on their cost savings in the form of better rates. We also ensure complete transparency on all costs and features of available loans, so that our clients can be confident of taking out the right product for their needs.
We are extremely fast and efficient – leveraging our finance panel relationships and processes to obtain finance and other forms of business loan for clients in the shortest possible amount of time.
Trust is at the heart of everything we do, and the team at Hank Zarihs Associates works hard to develop productive, long-term relationships that maximise value over time. We are proud that many of our clients use us time and time again for their business loans; trusting us to find the specialist business finance products that they need to thrive and grow.
Apply for a VAT bridging loan
Ready to apply for VAT bridging finance? We work with a tried and trusted panel of VAT lenders who are actively lending. The deals that we can recommend to our clients are updated daily, so you have complete peace of mind that you are receiving details of the best possible VAT finance product on the market in real-time.

Benefits of VAT loans

Meet your tax obligations
VAT finance provide rapid access to bridging finance to meet tax liabilities and to avoid expensive penalties.

Free up cash flow
Apply for commercial development
One of the main challenges with the VAT return is that it can be difficult for businesses to accurately anticipate their tax liabilities. By having access to a VAT bridging loan facility, those businesses can retain a healthy cash flow for their strategic activities – allowing them to keep delivering, growing and satisfying customers to secure the long-term health of the business.

Convenience
Many businesses simply won't have large reserves of cash sitting in an account on the off-chance that HMRC provides a bigger bill than usual! Access to VAT finance is a convenient, fast way to meet tax obligations whilst allowing the business to function in the best possible way.

Peace of mind
Bridging finance is another form of specialist short-term finance designed to 'bridge' the funding gap between a sale and purchase. Our panel of lenders offer extremely fast access to attractive VAT bridging finance products.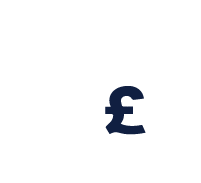 Straight forward process
Our brokers will make the process of obtaining a VAT bridging loan as seemless as possbile.
Book an Appointment
Would you like to Discuss what options are available?
| | |
| --- | --- |
| | Appointments 7 days a week |
| | From 7am till 10pm |
| | No Obligation |
| | Terms Issued within Minutes |
| | Friendly, Experience Advisors |
| | Ask all the questions you need! |
In need of short term funding solutions?
VAT loan facility is available from specialist lenders and doesn't tend to be a mainstream product offered by a standard high street bank. The good news for businesses is that VAT funding tends to be flexible and offered according to their needs.
Terms and conditions of VAT funding solutions depend on the specific lender, but tend to have these types of features:
VAT loan amounts of between c. £2,000 and £10 million
Flexible loan terms, typically between 3 months and 5 years.
Fixed monthly payments are common, but some lenders may offer staged or variable repayments according to the customer's business income cycle, with the option to overpay etc. Businesses seeking these kinds of flexible feature are urged to apply for their VAT finance via a specialist finance intermediary such as Hank Zarihs Associates obtain the best chance of securing this type of flexible facility.
The ability to redeem the loan early, if the client business wishes.
How to apply for a VAT loan?
To apply for a VAT loan, simply contact the team at Hank Zarihs Associates and provide some basic information. We collect only the bare minimum of detail that our lending panel need to submit offers. This process takes just a few minutes and you will receive your loan offers back within the hour.
Once you have chosen your loan, we take care of the administration so that the lender can complete the transaction and release your funds in the shortest possible time.
Throughout the process we provide a superb level of customer service, offering advice and clarity at each stage of the process so that our clients are completely clear on the terms of their VAT loan and appropriate finance products which can help their businesses.
Do I qualify? / Am I eligible?
Individual lenders have their own eligibility criteria, but these tend to be fairly broad and open for business applicants who need a VAT loan. Most will welcome all registered businesses, whether they are sole traders, partnerships or limited companies. Some may require evidence of a certain baseline level of turnover and most will insist that you have been trading for at least a year. Contact Hank Zarihs Associates with your needs and we can establish which VAT finance you are likely to be eligible for, with our swift, hassle-free process.
Want to find out more about VAT funding?
It's easy to apply for VAT funding with Hank Zarihs Associates. Simply call us on 020 3889 4403, Monday to Friday, from 9 am to 9 pm and one of our team will be delighted to assist. Alternatively, please complete the short enquiry form on our website and one of our team will call you back at a time that best suits you.