What is stretched senior debt?
Senior stretch loans – also known as unitranche financing or unitranche debt – are a form of hybrid finance that 'stretches' to meet the borrower's needs.
Stretch senior debt is a hybrid structure for a loan available to businesses. It's mainly used by middle-market businesses that are considering a leveraged buyout, or by investors looking to buy real estate, however, stretch senior debt has other applications too. This kind of loan packages up both senior debt and junior debt into one loan, and provides it at a lower cost than the business would pay if it had a standalone senior loan, plus a junior debt (a second lien or mezzanine debt for example.)
Can a stretch senior loan be used for real estate?
Yes, stretch senior loans can also be used for commercial and residential real estate investments. Typically stretch senior loans real estate last from 3-15 years and have a 70% LTV (although loans with a higher LTV can be negotiated.) These blended loans can be used for all real asset classes including hotels, multi-family residential, health care and student accommodation.
Why choose us as your intermediary?
Hank Zarihs Associates is a highly experienced broker in the business development and investment finance market. We work with our clients to provide rapid access to the best finance deals in the specialist business market, at highly competitive rates. By working to understand our clients' projects and business objectives, we are able to recommend the right financial products and to manage the application process. By doing this, our clients can focus on running their businesses, knowing that we are organising their stretch senior debt or other lending products in a rapid, efficient way.
An excellent track record
With our knowledge and experience, we are able to present lending cases to our panel in a format which is most likely to increase your chances of being offered attractive development finance. By following a comprehensive due diligence process with each client we make it possible to find the right development loan in the UK, quickly and efficiently – from the right lender.
Many specialist finance providers work through a broker network rather than direct to customer, meaning that the best deals are reserved for the best broker relationships! We can access deals that simply aren't available through the open market – saving you money and obtaining the flexible features that you need.
We're also proud to work with most of our clients on a repeat business basis – by proving the value of our service at every turn and by building long-term relationships with our developer clients. Whatever your level of experience, size of project or development loan need, you can be guaranteed of a superb experience with the team of friendly and helpful experts at Hank Zarihs Associates.
Trusted Reputations with Lenders
We have access to a large and trusted pool of independent finance lenders with a strong reputation in the market. We have built our relationship with our lenders over the years and are proud to work with them; recognising the quality of their products and the strength of their service.
Apply for a property development loan
Ready to apply for development finance? We work with a tried and trusted panel of development lenders who are actively lending. The deals that we can recommend to our clients are updated daily, so you have complete peace of mind that you are receiving details of the best possible finance products on the market in real-time.
Check out our development finance calculator
A development loan will be offered at a range of different interest rates, depending on the lender and the borrower's own situation. To find out the latest / typical finance rates on your development loan, we have created a handy calculator that allows you to get an indication of what your repayments would be.

Benefits of Stretched Senior Debt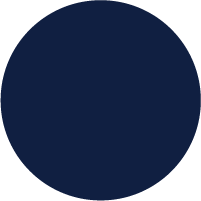 Every lender will offer something slightly different, but the main benefits offered by senior stretch funding arrangements are as follows:

Flexible
Stretched senior financing is flexible and can be offered on a tailored basis that meets the business applicant's needs. Stretch senior loans are ideal for businesses which are asset rich, but which don't necessarily have stable or predictable cash flows. Sometimes they are also used by businesses with a strong and stable cash flow, but with a lesser asset base – allowing them to borrow more than a pure asset-secured loan on its own.

We Work Fast
This type of loan can be organised rapidly, especially with the assistance of a specialist broker such as ourselves.

Affordable
Stretched senior loans can be more affordable than other types of debt finance, thanks to their blended structure which gives the lender security in the form of assets/cash flow – and the borrower, lower interest rates.

Widley Available
Senior stretch debt facilities are rapidly available when you apply via a broker like Hank Zarihs Associates. Our lending panel is motivated to lend and has available funds. What's more, our slick digital processes mean that we can secure funding for our clients in the shortest possible time.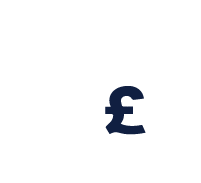 Access To Larger Deals
Applicants can borrow more money with a stretch senior loan than they could with a senior loan – often from £100k to £100 million or more. This is because stretch facilities extend the loan capacity by structuring it against a blend of assets and cash flow. Typically, stretch senior funding will cover up to (the lowest of) 75% of project GDV or up to 90% of the project's total costs.
Book an Appointment
Would you like to Discuss what options are available?
| | |
| --- | --- |
| | Appointments 7 days a week |
| | From 7am till 10pm |
| | No Obligation |
| | Terms Issued within Minutes |
| | Friendly, Experience Advisors |
| | Ask all the questions you need! |
What information do I need to provide in order to get a stretched senior debt?
Stretched senior loans are generally offered to experienced developers or businesses, on a first charge basis, and where detailed planning consent is required (in the case of a property transaction). These loans are monitored and preferred for development schemes involving multiple units. Most lenders will require personal guarantees – but not all. In terms of the information required to apply for your loan, this will include:
Information on directors and key stakeholders (demonstrating experience and expertise)
Details of the project, including planning consent
A financial appraisal of the project, including cash flow and detailed build costs
Details of the delivery team (including contractors) and the procurement method
Benchmark sale data to support GDV estimates.
Hank Zarihs Associates can help you to put together the information that lenders need to see, in a way that most rapidly facilitates your loan approval.
Mezzanine debt vs senior debt
What about mezzanine debt vs senior debt? The former is a hybrid capital arrangement that combines an investment in the applicant company and a loan. A senior debt is simply a loan facility. There are other differences too. For example, stretch loans are asset-backed and mezzanine loans are cash-flow based. Stretch loans are also first lien in nature, whereas mezzanine debt takes second place in the priority stakes for repayment.
Stretch loan vs bridge loan
Bridge loans are short-term, rapid loans that provide instant cash, giving the applicant time to put in place a repayment method (such as the sale of an underlying asset, or arrangement of a long-term standard mortgage.) They are collateral backed, extended for 6 months to 2 years (typically) and have relatively high-interest rates, charged on a monthly basis. Stretch loans are asset-backed, affordable, long-term and flexible financing arrangements where the lender has first lien on repayments.
Speak to our brokers today!
Mezzanine debt vs senior debt? Stretch senior vs unitranche? Stretch loan vs bridge loan? The specialist development finance and investment market can be complex, with a variety of structured financial products that offer different features and benefits for different situations.
Whether you are an experienced developer or a more junior investor, our team are here to ensure you find the best possible finance for your needs. Contact us in the first instance from Monday to Sunday, 9 am till 9 pm, on +44 (0) 20 3889 4403. Alternatively, please make a callback request via our website and we will contact you at a time that best meets your needs.
Senior Loan Rates

Stretch Loan Rates

Product

LTGDV

LTC

Up to 80

%

LTC
Up to 70

%

LTC

| | |
| --- | --- |
| Up to 90%LTC | Up to 80%LTC |

Interest Rate

From 3.95%

(per annum)

From 9.00%

(per annum)

From 7.00%

(per annum)

From 10.00%

(per annum)

Term & Repayment

Maximum term 36 months Interest Fully Rolled Up, Part-Rolled Up or Serviced (subject to affordability) The net advance will be less total potential interest over the term with the gross loan calculated as interest for the entire term and the arrangement fee added.

Maximum term 36 months Interest Fully Rolled Up, Part-Rolled Up or Serviced (subject to affordability) The net advance will be less total potential interest over the term with the gross loan calculated as interest for the entire term and the arrangement fee added.

Exit Fee

Negotiable

Negotiable