With the expansion of the property and development sector has come a large scale expansion of the property finance sector too. As more people enter the industry in order to take advantage of the huge benefits of property development and refurbishment the competition for land, resources and finance has increased too.
There has also been a noticeable divergence between the more traditional residential mortgage market, which is becoming more risk averse, and the commercial mortgage and loan market who are expanding and taking on much more business.
This is allowing them to offer things like large bridging loans and also to specialise in things like bridging loans and other types of specialised financing.
This is allowing these lenders to expand quickly and offer much better rates to our clients.
What is a large bridging loan
Large bridging loans are typically used by property developers that have largescale projects and need quick access to financing and large amounts of capital in order to start, continue or finish a development project.
They're designed to be quick, hassle-free finance loans that are to cover a short-term period. For example, clients will often use a bridging loan to cover the period in between buying property or land and selling previous developments and property. This could be a period of a few weeks through to 12 or 18 months.
This means higher interest over the period of a year or so, but with lenders taking on higher risk that's to be expected, as it would be in the retail banking industry rather than in commercial loans.
How much can I borrow?
When it comes to bridging loans and bridging finance things will depend largely on your circumstances and the project you're either planning or involved in.
Our panel of lenders will want to know some details like the Gross Development Value (GDV), your track record of success and your business plan and exit strategy. Our team of brokers have years of experience with bridging loans and what it takes to get accepted so they're able to help you with this.
Typically speaking the minimum would be £250,000 but you can also borrow up to around £250,000,000+ and the rates and conditions of the bridging loan will depend on the length of time you're looking to take it out over.
Why choose Hank Zarihs Associates?
We know through experience that if our clients are looking at a bridging loan or bridging finance that they need quick access to capital with as little hassle and stress as possible.
The last thing a residential or commercial developer needs when looking for finance is to have to approach each lender separately and potentially have to submit a number of applications which could delay them and cause added stress.
We've put together a team of highly experienced brokers who know the industry inside out and who can give you industry leading advice on your options. Putting together a business plan, an exit strategy and detailed plans can be extraordinarily stressful and time consuming and that's why our team help you every step of the way to speed things up and put you in the best position possible to get accepted for finance and have the funds available.
We've been in the industry for years and over that time we've built relationships with lenders all across the country who specialise not just in bridging loans but other types of bridging finance. Due to our track record of success over the years this allows us to offer our clients the best and most exclusive rates and finance.
We'll help you every step of the way
We're here to look after you through every step of the process so you're able to do what you're good at, so get in touch with one of our brokers today to talk over your finance requirements.
Apply for a property development loan
Ready to apply for development finance UK? We work with a tried and trusted panel of development lenders who are actively lending. The deals that we can recommend to our clients are updated daily, so you have complete peace of mind that you are receiving details of the best possible development finance products on the market in real-time.
Bridging Loan calculator
We've added a bridging loan calculator for you so that you can get a good picture of what bridging finance may cost you over certain periods of time depending on the type of property you're buying.
You can either use our pre-set methodology or use the manual finance calculator that allows you to play with, or make larger, the Loan To Value %, the price of the property, the loan term, the rate %, the lender fee % and the exit fee %.

Why use a bridging loan?

48 hour bridging loan
Bridging loans can often be agreed within 48 hours depending on your circumstances, so are a very quick way of sourcing finance and loans if you require capital at short notice.

Large bridging finance
Bridging finance can be provided in large amounts, and certainly for commercial or residential properties investors often require quite large loans in order to buy property such as a retail estate or landmark building. Bridging loans often mean that investors can source large amounts of finance at short notice whilst arranging a mortgage or longer-term finance.

Flexible Finance
Bridging loans are one of the most flexible finance options available for both commercial and residential property as the interest is extremely competitive, but also because loans can be agreed for either a matter of weeks or up to 18 months or sometimes longer. Furthermore amount of the loans can be agreed between £250,000 and £250,000,000.

Affordable Loans
When you look for bridging loans through a broker you raise your chances of getting the best rates as we're able to search the market on your behalf and approach our large panel of lenders in order to find exclusive rates on finance.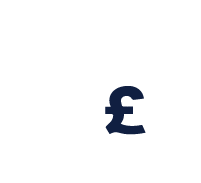 Easy Access Finance
Often when land hasn't yet been developed on or improved, or buildings being purchased are derelict or uninhabitable that means that investors can't source a mortgage until essential works have taken place. Bridging loans can often mean that you can get these vital works done before you agree a mortgage for the long term.
Book an Appointment
Would you like to Discuss what options are available?
| | |
| --- | --- |
| | Appointments 7 days a week |
| | From 7am till 10pm |
| | No Obligation |
| | Terms Issued within Minutes |
| | Friendly, Experience Advisors |
| | Ask all the questions you need! |
Bridging finance can be ideal if the circumstances are right, however, for those who are new to the industry or the market they can sometimes be complex so we'd urge caution in your approach and to seek advice before applying for this type of finance.
For those with experience in property, development and other industries that require bridging loans, they're ideal for short-term cash shortages or to cover periods of time, for example, before a mortgage is agreed.
In many examples our clients approach us for bridging finance when they're buying residential property whilst waiting for another to complete. Some look for bridging loans to bridge the gap between making a new residential property habitable before agreeing a mortgage.
Another example that we often see if when developers seek to finance an auction purchase. This type of residential and commercial property purchase must be completed within 28 days of auction and sometimes the property requires some extra work or the buyer is in the process of waiting for a sale to complete.
These are just a small number of examples, and bridging loans can be used for a number of situations so it's best to get advice from a broker.
How do I repay the loan?
Bridging loans and loans of this type tend to be quite flexible as the developers and investors that tend to take them have hugely varying circumstances. For example, Gross Development Value (GDV), track records and length of the loan may differ hugely, so the terms of repayment will vary accordingly.
In terms of interest payments with bridging loans, you have a few options for repaying. Most choose not to service the interest payments on a monthly basis, rather they either have the total interest taken out of the principle sum before it's transferred or pay it off as a lump sum at the end of the term.
Most lenders will want to see your exit strategy of how you intend to pay the loan off at the end of the term, but this is something our brokers are happy to help you put together.
Rates for large bridge loans
In taking a large bridging loan you're not likely to pay significantly more in interest just because it's a higher amount, this will depend on your risk profile which is built up with, for example, your track record and credit.
A large bridging loan, typically, will have an interest rate of between 0.43% per month and 1.10% per month depending on the Loan To Value % (LTV) of your finance.
Lending facilities will vary in this regard.
Best alternatives to bridging loans
Lending facilities vary depending on your circumstances, and bridging loans aren't always the best solution to your finance needs, which is why we have a large team of experienced brokers to discuss this with you.
Other types of finance and loans that could help are, for example, mezzanine loans. These are more complex arrangements where the borrower can't raise the full high amount required through debt or equity finance alone. In these circumstances they're often repaid through profits.
Alternatively there are types of bridging loans and we also have access to lenders who can provide a mortgage either for residential or commercial properties. The best advice is to speak to a broker who can give you more detailed advice.
What are Open Market Value (OMV) loans?
With bridging loans for commercial and residential market and a mortgage too, the lender will often calculate your rates and repayments based on the Loan To Value % (LTV). This means the amount you want to borrow as a percentage of the value of the property, and this is the price you paid for it.
As an example, if you purchase a property for £100,000 and want to borrow £80,000 with bridging loans, most of the time the lender will calculate that as an 80% LTV.
With open market value loans, some lenders will calculate it based on the open market value of your property. Let's say you purchase a property for £80,000 but it's been valued at £100,000 on the open market, and you want to borrow £40,000. Usually the LTV of that loan will be 50%, affecting your rate, but some lenders will take an open market valuation, meaning the LTV goes from 50% to 40%.
What assets can I borrow against?
In most circumstances for bridging loans the lender will expect you to provide an asset as security. That can usually be a property and will tend to be a commercial or residential property.
If you have property that already has a mortgage or finance secured against it, many lenders will be happy to provide a second charge loan if you've got a good track record of success and a good business plan behind you, and there are other types of assets you can borrow against, but it will largely depend on your circumstances.
To learn more speak to our brokers today
Our team of experienced and knowledgeable brokers are ready and happy to talk to you about your finance needs.
They've worked on thousands of projects and bridging loans just like yours, so they know what you'll need to be accepted and who the best lenders are for you.
They're available to help you every step of the way, and can advise you on what to do to prepare your application and get the funds you need as quickly as possible, so talk to us today.