Property development is booming across the UK. Given the events of the past few years, there were many who'd assumed that the growth in price and demand may start to lag slightly over the course of time but this seems to have been quite a bad prediction.
In recent years and months the industry for property has continued to fly and, if anything, we're seeing some of the strongest performances for decades. Landlords, developers and other property investors are now starting to see much more competition come to market fighting for resources such as land, development property and opportunities.
The mortgage market has also seen a sharp rise in applications and interest, however, the banks cannot keep up with commercial and residential demand. This has meant a sharp increase in other types of property finance such as unregulated bridging loans and bridging finance more widely.
What is an unregulated loan?
Unregulated bridging loans work, in principle, the same way as regulated bridging finance, however, the terms of the loan are different in that the use of property dictates whether that finance is regulated by the Financial Conduct Authority.
An unregulated bridging loan would be when a property that is being used for security against a bridging loan isn't going to be occupied by the borrower or their immediate family, and is used for business or investment purposes. This would also be unregulated bridging if the bridging loan is taken out under the name of a business or company rather than an individual and, subsequently, isn't regulated by the FCA.
What is a regulated loan?
As opposed to unregulated, regulated loans are those that fall under the scope of the FCA. It is similar to a mortgage in the sense that it falls under the same rules.
Bridging finance becomes regulated when the properties that a bridging loan is secured against are occupied by the borrower or their immediate family, or will become occupied by them. This involves both a first and second charge bridging loan where perhaps a personal mortgage already exists on the property.
What is the main difference between regulated and unregulated mortgages?
A commercial mortgage in this context operates in the same manner as a bridging loan in that the parameters for regulation remain the same.
If you're getting a commercial mortgage on a property that the borrower or their immediate family live in now or will do in the future, then it would fall under the jurisdiction of the FCA. If, however, that's not the case or you're borrowing the money for the mortgage in the name of a business or company then it would fall outside that regulation.
This type of bridging loan isn't dissimilar to others and so the criteria isn't hugely different either. First and foremost, each commercial lender will have its own criteria and this can differ depending on your circumstances.
Most will want you to be able to provide a deposit of about 25% but this can vary, and the more you have the lower the interest. Lenders will also look for an exit strategy to show how you'll repay your loan. Finally most lenders will want to see some evidence that you're able to deliver and have a good track record of success and paying on time.
Aside from these basic criteria the best idea is to speak to one of our bridging finance brokers and they can advise you on what you might qualify for, and what business finance may suit you. Intermediaries can often find you the most suitable products at the best rates.

What is the criteria for unregulated bridging finance 
See which type of loan might be best for your needs:

Rates as Low as 0.44%
Different lenders will have different products and different lending criteria, however, one of the big benefit of bridging loans is that because they're designed as short term solutions the interest rate is often relatively low.

Adverse credit or bad credit
The view for your credit history isn't as important with these types of lenders. Other criteria tends to be more important and each case is judged on its own merits.

Exit Strategy
Our team can help you with the different products and their requirements, including your exit strategy and can help you put a full plan together.

Deposit for an unregulated bridging loan
Most of our panel of lenders will require some form of deposit, but we can discuss your development and your application in greater detail with you and discuss your options.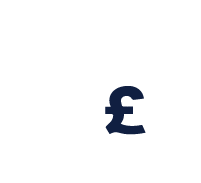 Available throughout the UK
Hank Zarihs Associates can help you secure funding for your property, whether its located in the heart of London or if its on the outskirts of Manchester, we can help fund your property acquisitions
Book an Appointment
Would you like to Discuss what options are available?
| | |
| --- | --- |
| | Appointments 7 days a week |
| | From 7am till 10pm |
| | No Obligation |
| | Terms Issued within Minutes |
| | Friendly, Experience Advisors |
| | Ask all the questions you need! |
What are some viable exit routes for bridging finance?
We've got a team of brokers with years of experience in the bridging finance and commercial mortgage industry. They know what's needed for a successful application process and one of the things most companies providing mortgages and bridging finance will require is a viable exit strategy.
An exit strategy in simple terms is how you plan to repay your loan on time. For property developers or investors this usually comes in the form of a business plan or a timeline of when you expect to be able to repay your bridging loan. For example, if investors buy a property at auction and don't have enough in savings accounts or in cash to pay the money within 28 days, or if the property is uninhabitable and doesn't qualify for mortgages, then investors will take out unregulated bridging. They will then be asked to show a plan of how they will renovate the property to qualify for mortgages in time to pay the bridging loan.
What assets can I get a bridge on?
Most lenders in the UK will want some kind of property as an asset to secure your loan against, however, this varies depending on circumstances and your development. We'd advise you to contact us and speak to one of our team.
Both commercial and residential properties are usually acceptable but if you have other assets with a good re-sale value these may be considered.
Can I roll up interest payments?
Most of these type of loans don't actually expect you to service the interest monthly and will usually offer a range of options for the user.
One option is to have the interest taken out of the initial sum before it's transferred over to you removing the need for you to service the interest monthly, and secondly you can opt to pay the interest in a lump sum at the end of the term which allows many of our clients piece of mind that they can get on with their development without having to worry about making monthly interest payments.
Again, this will vary depending on the lender and it's worth getting in touch with a member of the team to discuss this as we have a large and diverse panel of companies that provide this type of finance and the chances are we'll be able to find exactly the right fit for you whilst helping you with your project from start to finish.