Input
What is the value of the property you plan to buy?
£ 1000 £ 100,000,000
How much deposit do you have?
£ 1000 £ 100,000,000
How much do you need to borrow?
£ 1000 £ 100,000,000
Results
| Description | LTV Percentage |
| --- | --- |
| Your Loan to value (LTV) percentage is | |
Book an Appointment
Would you like to Discuss what options are available?
| | |
| --- | --- |
| | Appointments 7 days a week |
| | From 7am till 10pm |
| | No Obligation |
| | Terms Issued within Minutes |
| | Friendly, Experience Advisors |
| | Ask all the questions you need! |
LTV, or Loan-To-Value, is one of the most commonly used phrases when talking about property finance, loans, mortgages, or other types of lending.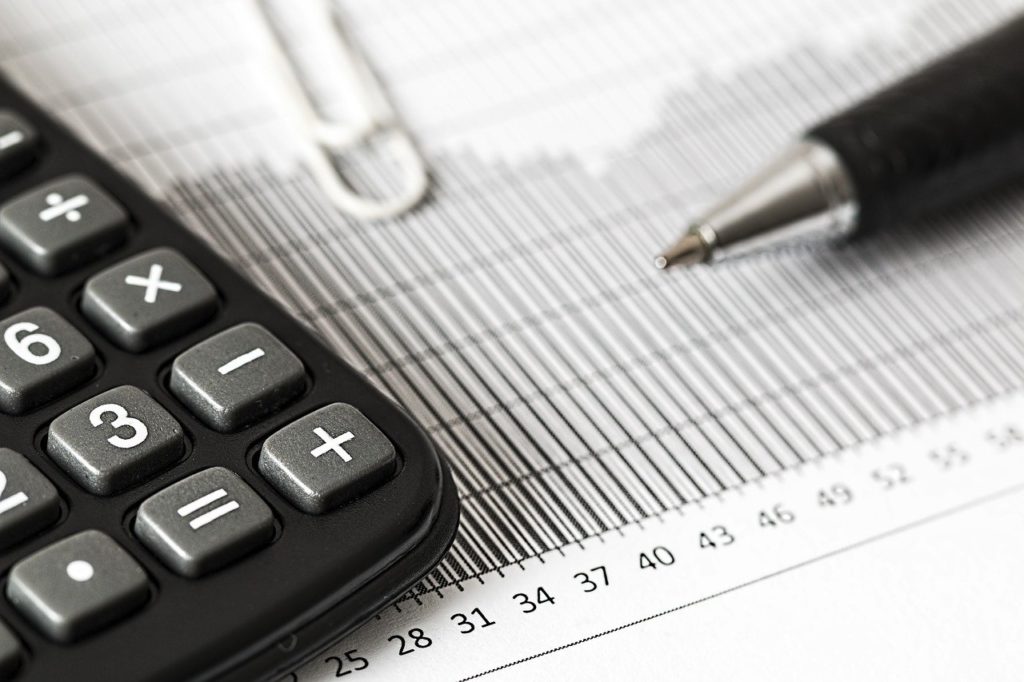 More often than not, this will be one of the key metrics when deciding whether you're approved for loans, a mortgage or finance and it will also dictate what sort of rate of interest you pay and the terms you're offered.
With the market currently booming and interest rates at historic lows, it has meant that more people than ever are applying for finance, loans or a mortgage or getting into property more generally. With prices rising at historic levels along with rents and demand it's meant that the popularity of property overall has exploded.
The government have often made the property market one of the central planks of their economic policy and this has meant they've been offering incentives and tax cuts to get into the property market for those who may have been interested in order to increase supply. One of the central issues isn't demand in the UK, but the lack of supply to deliver.
Research has shown that due to the events of 2020, this has accelerated people's plans for their living situations by months or even years. For example, older renters in the cities are now looking to move out into more rural areas that provide more space, and this has been dubbed the 'race for space'.
Separately to that, younger renters are moving into cities in droves as they bring forward their plans to move out from home, thanks in part to having to spend extended amounts of time with their family or the people they live with, pushing forward plans for them to look for their own space.
This has meant huge opportunities for investors and developers all over the country with, for example, the north west of England seeing house prices rise more than 8% just in 2020 alone, year-on-year. It's not just here though, with the areas surrounding London seeing a huge surge in house prices.
With the proportion of the market belonging to renters only increasing each year it's become increasingly difficult for the property supply to keep pace and this has meant, in some areas, that rental demand and growth has exploded in a fairly short amount of time, driving the incentive for those interested in development or investment to either start a portfolio or grow their existing portfolio.
This doesn't look as though it's going to be slowing down any time soon, and in fact there's a wide expectation that this will accelerate as the economy continues to recover and grow in the coming months and years.
That, conversely, has meant a huge uptick in applications for finance, loans or a mortgage. With plenty of money to be made in the property market this is set to increase demand in the mortgage market especially, which is why we've included our LTV calculator below for you to see what you might be able to be approved for.
What does LTV mean?
Loan To Value, or LTV, is simply a term used to calculate the amount of money you're borrowing as a proportion of the market value of a property.
It's used most commonly when applying for a mortgage and allows lenders to calculate how much of a deposit you'll need, what interest you'll pay and the size of the loan you'll be able to get. It also allows them to know the risk they're taking on and how much they're willing to accept.
LTV, or loan-to-value, will then be assessed against other things like your income, your credit score and the security you're able to provide and used to reach a decision on loans, a mortgage or other finance.
How do I calculate my LTV?
LTV, or loan-to-value, is quite easy to calculate, or you can use our calculator.
To use an example, if the market price of a property is £100,000 and you have a £10,000 deposit, the bank or mortgage lender would be providing a loan for 90% of the value of the property.
This simple calculation can be used for the market price of any property, however, if you feel like the price of the property is being underestimated or overestimated you can request a valuation or survey to provide some clarity.
Some lenders or mortgage providers may offer 'desktop valuations' which would allow somebody to review the value of the property digitally by looking at similar properties in the area and seeing, for example, recent photos of the state of repair of the property, however, this is usually used a commercial or business investment.
What is a good LTV?
There isn't really a 'good' LTV, per se, but a lower LTV or loan to value will usually mean better rates and better interest for you.
Some lenders and mortgage providers will offer a 100% LTV mortgage, but they tend to be specialist lenders. There are more than a few that will lend 95% LTV, but the vast majority would look to be lending 85% or below.
The best idea if you're looking at this type of LTV mortgage or loans would be to speak to one of our specialist brokers who can offer you market leading advice and talk you through the process and what you may be able to get approved for.
LTV example
LTV is quite easy to calculate in a basic sum, as you just need to know the market value of the place you're looking to borrow against, and figure out what percentage your deposit represents of that amount.
An easy way to think of it is if you've got a place that's worth £200k, and you have a £40k deposit then this represents 10% of the overall value. As your deposit represents 20% of the overall value then this makes the LTV of your mortgage or loans 80%.
Again, if you feel that the place has been either under or overvalued, you can request to have it revalued or re-surveyed.
How do I use the Loan to value calculator?
We've designed the calculator to be as easy for you to use as possible to work out your LTV if you're looking at loans or a mortgage. This will give you an idea of what most finance providers will be looking at, as well as a bank.
Step 1
First of all, you'll need to think about which type of place you're looking to buy and what your budget is. It's worth thinking about what your bottom-line requirements are. For example, is there an area that you're looking to buy that is non-negotiable? For the sake of a mortgage application, are you looking at a minimum number of bedrooms? Does it need to have a parking space? Once you've decided on this, you'll then be able to get a good idea of the rough overall value you're wanting to borrow.
Stage 2
Once you know the amount you're looking to borrow simply add it into the value section of our calculator which will be able to give you your LTV
Stage 3
Finally, enter the amount of your deposit or the amount you can afford to put towards your mortgage or loans in order to get the correct LTV out of the calculator.
Typical LTV rates
Different providers, for example mortgage lenders, investment providers or bank accounts, will offer different rates depending on how much you yourself are able to invest as a deposit.
Each provider will offer different terms and have different criteria for their mortgage or bank loan. Things such as your credit score, your income and where you live as well as the value of the property will dictate what you're likely to be offered.
The thing to remember is that just because you've approached one investment provider, for example, doesn't mean you've got a good idea of what you could be offered by other lenders.
That's the reason we encourage you to speak to our brokers so that we can get a good idea of what you may be able to get on the market from other providers and allows you to compare.
We would typically expect that if you have an LTV of 45%, you'd pay 0.45% interest. If you're looking at 85% then your rate is likelier to be 1.10%, but again these are illustrations and everybody's situation is likely to be different, so it's worth seeking our advice first.
50 to 95%
If you've got an LTV of between 50% and 95% these tend to be the typical scale that most of clients look to apply for a loan or a mortgage as this tends to be the most common value they're looking for.
Within this range is where most providers or banks will look to lend to you, and this is where the majority offer their best rates. Of course, if you've got a loan value of less than this then providers will still be happy to take your business, but it may be that a classic mortgage or loan may not be the best solution for you.
Our brokers and advisors have access to a large range of products for you and will be able to let you know if there's a different type of product that may be more suitable for you.
Speak to an advisor today
We've spent years putting together one of the best teams in the industry to be able to give you the best possible advice on what your options are for either a mortgage or a loan. They've funded millions of pounds worth of finance over the years and in the best possible position to talk you through what may be available.
Regardless of whether you're looking for a mortgage, to refinance, or to remortgage, they know what you're likely to need to be able to get it done at the best rates, with the best interest and as quickly as possible.
Over the years we've dealt with all kinds of clients from different backgrounds. Developers, investors and those looking to raise quick finance. We've dealt with clients with an adverse credit score, or a great score, and we've even dealt with clients looking to use finance to stop bankruptcy proceedings.
We've helped clients who have large deposits and those who have no deposits and have helped them fund their projects in much less time than it would normally take to approach individual providers who may ask for much more detail.
For us, we've spent years building up strong relationships with our panel of finance providers, and this means that we've built up a level of trust with them that means they can be confident that when we send them an application for a mortgage or a loan, they know that we won't submit them until they're ready and in shape to be accepted.
Similarly, our clients know that we'll spend the time with them to ensure that they understand the process back to front, and will take the time to help them out with their applications too, from start to finish. Our advice, and taking the extra time with our clients, for a mortgage
application or for a smaller loan, is what means that they keep coming back to us and recommending us to their friends, families and business contacts.
As well as this, we've spent years cultivating relationships with the best finance providers in the country. This means that, because they know we only ever submit quality applications, they're willing to offer us exclusive rates and deals for our clients meaning that you have access to the best deals on the market, so why not get in touch with one of our experts today?
Check out our other calculators