Business funding basically falls into three main categories. Debt funding is the most common and takes the form of a loan or similar funding facility in return for repayment with interest. Equity finance involves handing over a share of your business for finance. But with mezzanine finance, you essentially find a blend of the two. Read to find out more about this more complex and specialist financial tool for property developers and businesses.
What is mezzanine finance?
Mezzanine development finance is a relatively complex arrangement that spans a series of funding scenarios. However, it can be an attractive solution in certain situations, especially where a business borrower or developer cannot raise sufficient funds by debt or equity finance alone. Mezzanine financing is usually used for larger sums, where the borrowed money will be repaid via profit. The loan tends to be extended on a cash basis and a portion will transfer to equity or shares after the timeframe. This means that the business provides equity as security against the loan. Interest is also paid on the loan in the traditional way.
With mezzanine funding for property development, the developer will usually front 10% of the cost as equity, the bank will offer a loan worth 60%-80% of the desired sum, and a specialist mezzanine lender will provide the difference. In a property development example, the bank (or specialist lender) will fund part of the costs of the land purchase itself, the building work and the professional costs of the project. The mezzanine will be in place to deliver the proportion of equity that the lender requires from the start. Key facts to know are:
Eligible borrowers can usually obtain up to 90% of the project cost, or 70% of its GDV
Funding is usually in place for 12-24 months
Borrowing is available from around £75,000 to £3 million and even higher, depending on the lender.
Why choose Hank Zarihs Associates?
As specialist brokers for the development and investment funding market, we pride ourselves on offering expert service to our clients; enabling you to access the best possible financial deals for your needs.
We work with a tried and trusted panel of development finance lenders with significant expertise in the market. This means that our clients can find lenders who are prepared to offer flexible terms that meet their business needs and situation.
Mezzanine finance lenders UK wide offer extremely varied rates on mezzanine finance. Hank Zarihs Associates can access some of the most competitive terms on the market, with deals that aren't available directly on the open market.
We're also proud to work with most of our clients on a repeat business basis – by proving the value of our service at every turn and by building long-term relationships with our developer clients. Whatever your level of experience, size of project or development loan need, you can be guaranteed of a superb experience with the team of friendly and helpful experts at Hank Zarihs Associates.
We do the hard work for you
As mezzanine funding for real estate or business tends to be complex in nature, the information that lenders require tends to be more complex than for a standard loan. We take on this hard work for our clients, arranging the administration and managing the entire process from end to end so that our clients can focus on their business.
Apply for a mezzanine finance
Ready to apply for mezzanine finance? We work with a tried and trusted panel of lenders who are actively lending. The deals that we can recommend to our clients are updated daily, so you have complete peace of mind that you are receiving details of the best possible mezzanine finance products on the market in real-time.
Benefits of Mezzanine finance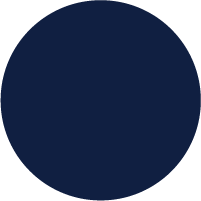 Apart from the obvious benefit of providing ready access to generous funding where collateral may otherwise be limited, there are various to mezzanine finance, such as:

Speed
This type of funding is swift to organise, especially when you choose a broker such as Hank Zarihs Associates with significant expertise in the field.

Less equity dilution
Apply for commercial development
Mezzanine finance means that the company's overall equity dilution is less than if had proceeded down the pure equity finance path.

Tax Benefits
In certain instances, interest repayments on mezzanine finance may be tax-deductible. From an accounting perspective, mezzanine funding also increases the project's Internal Rate of Return (IRR).

Leverage
As this type of finance offers a blend of debt finance and equity finance, it offers a more attractive return on equity to the business. It can also help to get projects over the line, which is often vital for larger developments or strategic projects.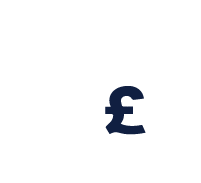 Capital Structure
This type of finance can usually be listed on the company balance sheet as an equity entry. This means that lower levels of debt are recorded for finance and accounting purposes, and the business can still maintain access to extra finance, if and when it requires it.
Book an Appointment
Would you like to Discuss what options are available?
| | |
| --- | --- |
| | Appointments 7 days a week |
| | From 7am till 10pm |
| | No Obligation |
| | Terms Issued within Minutes |
| | Friendly, Experience Advisors |
| | Ask all the questions you need! |
Mezzanine financing for UK real estate
Mezzanine funding is highly popular for UK real estate, even for developers which are highly capitalised. This flexible funding arrangement gives developers access to greater funding facilities that they might otherwise have access too, helping them to push projects over the line when they might otherwise stall and meeting the challenges of unexpected or higher costs which come from the nature of such developments.
Why use mezzanine funding?
Mezzanine debt can be used to plug the funding gap between your business or development equity and a senior debt arrangement offered by a bank. Developers use it even when they have the cash to finance their projects. This is because mezzanine finance offers various benefits. It increases the Internal Rate of Return (IRR) on a project, is quick and easy to organise and offers control. Furthermore, it is largely calculated as a cost against profits, and paid as an exit fee when the loan is redeemed (rather than becoming a further working capital requirement.)
Who should use Mezzanine finance?
Mezzanine funders extend this type of finance to meet a range of situations, including:
Property developers seeking to get larger projects off the ground
Businesses looking to meet ambitious growth plans
Businesses looking to fund management buyouts or acquisitions
Mezzanine finance rates and examples
Mezzanine finance providers UK wide will have very different terms, but the interest rate charged against the loan portion of these deals can be anywhere from around 10% to 30%, or even more depending on the lender and the applicant's situation and risk profile. Mezzanine funding interest tends to be charged monthly, in line with bridging finance arrangements, so a monthly interest charge of 2.5% isn't unusual.
Frequently Asked Questions
Mezzanine Finance

How I repay a Mezzanine loan?
There are different ways of repaying a mezzanine loan. For example:
Cash on hand – where the company uses a 'sinking fund' of cash which has been accrued over the investment's lifetime. When the funding arrangement matures, the cash is used to pay all or some of the mezzanine finance's obligations as they mature.
A mix of cash on hand and senior debt – where the borrower combines available cash and a new senior debt facility to repay the debt.
A mix of the above, plus a new mezzanine debt arrangement. This new debt will usually be for a smaller amount – enough to meet the outstanding financial obligations.
A sale or partial exit – where the equity holders sell of their development or business to pay off the debt as part of their exit plan.
Do I qualify for funding?
Mezzanine finance can be taken out by property developers and businesses alike. Lenders will want to see that a form of first charge lending is in place, for full visibility of your funding plans. For property development, they will want to see relevant planning permission documentation, and evidence of industry expertise.
Data that shows the investment to be viable will also be essential as these are higher risk finance arrangements than a standard collateralised debt loan.
What people says about us
GOOGLE REVIEWS
Please refer to below mentioned few testimonials from our loyal customers
Great service very quick efficient and professional service received, they got me a btl mortgage at the right price, highly recommended them.
Great Service and Friendly staff.
Great service very quick efficient and professional service received, they got me a btl mortgage at the right price, highly recommended them.