When you're a property developer one of the key aspects of good planning is to plan your finances and how you're going to fund your project way in advance.
With the introduction of the Help To Buy equity loan scheme from the government in recent years this type of property development has exploded in popularity, and it's not just the UK's biggest house builders that are acquiring and building on land, offering First Time Buyer mortgages on a new build, many smaller developers are too.
It's also one of the most profitable types of property development when done right.
There are also now a large number of individuals doing self-build's and building new homes that have accessed finance to complete their project and building your own home has become hugely popular.
What are new build developer mortgages?
Quite simply, new-build developer loans, or loans for new-builds, provide finance for large commercial developers, smaller developers and individuals when building new houses.
A specialist type of finance, these are usually offered under specific terms that allow developers to best manage their projects over time.
For example, many are offered over a 12 to 18 month period and release funds in stages throughout the project to allow the most effective process when planning and building.
Typically for more experienced borrowers and developers these are normally repaid upon the completion of the project either through refinancing or once the finished properties are sold.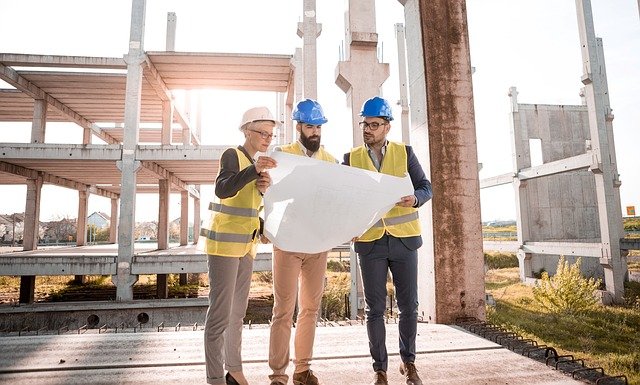 Why choose Hank Zarihs Associates?
We have the expertise, the experience and the relationships to be able to negotiate the best rests, provide the best value and make the process as smooth as possible for you.
An excellent track record
Our track record speaks for itself. Our sales process means that we use our expertise and relationships with lenders to do extensive due diligence, bringing you to our panel of lenders in a position to negotiate the best rates with the right finance for you.
We add value with every step. New build developer loans, and property development finance more generally, tends to be complex by nature and we have a team with years of experience that can ensure you're in the best shape to be accepted for the right finance.
Connected with the largest lenders
Our connections in the industry mean that we have a number of exclusive relationships that allow us to negotiate exclusive rates for our clients. Because we always do extensive due diligence and present projects to our lenders completely ready we're able to get the best terms for you
Because we're an experienced intermediary you can be confident that when we do on overview of your project we'll be giving the best advice and have you at the forefront of our mind to ensure you get the right finance for you
Apply for a property development loan
Ready to apply for development finance UK? We work with a tried and trusted panel of development lenders who are actively lending. The deals that we can recommend to our clients are updated daily, so you have complete peace of mind that you are receiving details of the best possible development finance products on the market in real-time.
Check out our development repayment calculator
We recommend that you take a look through our development calculator to give you a better view of what you could be eligible for and what it could cost.

Costs involved with new build developments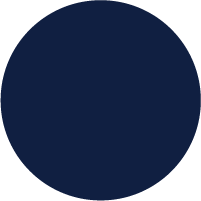 Check out the costs that might be involved in your next new build project

Arrangement Fees
There is usually a fee for arranging your loan and this is often charged as a percentage of the loan and payable at the beginning of the term.
Depending on who you arrange your finance with and other factors such as the total value and length of the loan. Typically it would normal to expect 1% as an arrangement fee and 1% as an exit fee.

Monthly Repayments
This will depend on the total amount and length of the loan as well as the interest rate. Your repayments on development finance will often just be the interest of the loan until the project has been completed as then the capital is repaid once refinancing or a sale has been completed and the project built.

Exit Fees
An exit fee is sometimes due at the end of the loan once the capital has been repaid. As with the other costs this is going to depend on your circumstances. If you're looking for quite a large loan and you haven't much experience, for example, lenders may ask for an exit fee which would be a percentage of the total amount payable and the end of the term.
In most cases you'll find that a lender will charge an exit fee of between 1-2% and this will either be as a percentage of the overall loan or the total Gross Development Value (GDV).

Other Fees
There could potentially be other costs involved if, for example, you use a solicitor to act on your behalf or if you also use tax advisors and accountants when arranging finance in your business affairs.
Other costs to consider are:
• Valuation fees
• Lenders legal fees
• Monitoring Survey costs
• Monthly inspection fees
• Stamp Duty
Sometimes businesses prefer to also use advisors when arranging finance to be aware of any tax implications, and this may add to your costs depending on your project.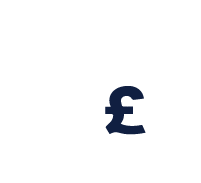 Summary
As with any type of finance or lending there will be fees and costs involved, much like arranging a mortgage for your residential property. For those who are experienced this won't come as a shock, but to ensure that you're fully prepared before you apply we've broken these down for you here.
Similarly to new build mortgages in the residential and commercial sector, costs will vary. New build mortgages with a 90% Loan To Value (LTV), for example, will differ from a new build mortgage with a 60% LTV.
Book an Appointment
Would you like to Discuss what options are available?
| | |
| --- | --- |
| | Appointments 7 days a week |
| | From 7am till 10pm |
| | No Obligation |
| | Terms Issued within Minutes |
| | Friendly, Experience Advisors |
| | Ask all the questions you need! |
What documents do I need to provide?
To apply for a new build developer loan, you will normally need the following:
Documentation of your income, expenditures, assets and liabilities
Recent bank statements
A valuation of your project from a lender-approved professional
Detailed breakdown of project costs
Development timeline
All relevant planning permission documents
Building regulations consent
Your National House Building Council (NHBC) insurance details or an equivalent
An exit strategy i.e. how you will repay the loan
Can you provide the best rates?
Every project is different and will have different requirements, however, we offer a unique approach and 16 years of experience within our industry that means we can find exactly the right finance for your project and for you.
Our process will mean that we'll discuss your project with you to iron out all the details before researching our panel of lenders and presenting you with a range of available options.
We'll then negotiate with the lenders on your behalf to negotiate the best possible terms. We have the expertise required to present your project in a format which will satisfy the lending institutions credit committees. We have exclusive relationships with a number of lenders which allows us to negotiate exclusive rates for our clients.
You can rest assured that our team will ensure that you're provided with the best lender and terms for your project and for you.