The buy to let market is as buoyant as ever in the UK, as landlords and investors seek to profit from an attractive blend of rental income and growing bricks and mortar assets. One key to success in the buy to let market lies in keeping costs to a minimum, which is why it's essential to secure a competitive buy to let mortgage; especially with great variation in the interest rates and terms on offer. The buy to let market is large but many of the best deals are only available via brokers, which is why it makes sense to compare mortgages via an experienced buy to let mortgage broker such as Hank Zarihs Associates.
What is a buy to let mortgage?
Buy to let mortgages exist to help would-be landlords and investors to purchase a property which they intend to let out to another individual, company or similar. Generally speaking, buy to let mortgages are similar to general residential mortgages, but with a few key differences which will cover in this article. As with residential mortgages, they are available for different time-frames but often around 25 years, and can be secured on an interest-only or repayment method.
Until recently, many landlords chose the interest-only buy to let mortgage route to keep their costs low and to benefit from tax advantages. But with the taxation rules changing for BTLs, some are now choosing the repayment route so that the tenant's rent pays down the outstanding balance on the property and builds the landlord's equity – and eventual asset ownership.
Use our buy to let calculator
Our buy to let calculator makes it easy for you to get an idea of how much your buy to let mortgage will cost. Add in key fields such as your desired mortgage term, likely interest rate, fees and monthly rental income to see how much you will be able to borrow and what the monthly and annual repayments will be. The mortgage calculator is useful for indicative planning, but remember that the Hank Zarihs team can also provide you with a full and tailored illustration of buy to let mortgage offers from experienced, trusted lenders within the hour!
What is the criteria for a Buy to Let Mortgage (BLT)? 
Every lender will have its own criteria for a buy to let mortgage, but all will share these key requirements:

Good Credit Rating
The applicant must have an acceptable credit rating and not be over-extended with other borrowing sources, such as loans or credit cards. A credit check is carried out as part of the application process, in common with any other kind of borrowing.

Affordability
Apply for commercial development
The applicant must earn above a certain threshold income each year – typically around £25,000. This can be made up of different income streams if the applicant doesn't have a single employed position. It can also include pension income but must be proven with bank statements or similar. Buy to let mortgage lenders also expect to see a certain rental coverage before they will make a mortgage offer. This means that the rent that you receive from the property are mortgaging will need to be at least 125% of the mortgage repayment each month.

Age
The upper limit for a mortgage is typically around 70 or 75 for when the mortgage ends. So if you are 50 years old, you will need to apply for a 20-year mortgage if the lender has an age cut-off of 70 years. Different lenders have different criteria with regards to age. Older applicants can choose a shorter mortgage term to meet the age restrictions.

Home Ownership
Most lenders will also insist that you already own your own home – although this may be with a mortgage in place. Some mortgage lenders will offer a buy to let mortgage to first-time buyers, however.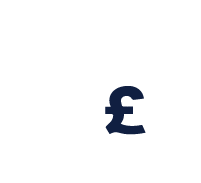 HMO Finance
Finance is for Houses in Multiple Occupation, and these loans are used by developers or builders of apartments, student flats and so forth. Some finance lenders will offer specialist HMO development loans and have specific expertise in this area.
Book an Appointment
Would you like to Discuss what options are available?
| | |
| --- | --- |
| | Appointments 7 days a week |
| | From 7am till 10pm |
| | No Obligation |
| | Terms Issued within Minutes |
| | Friendly, Experience Advisors |
| | Ask all the questions you need! |
An understanding of the risks involved
The buy to let market may be lucrative but it isn't without its risks and challenges. Would-be landlords must understand these risks and the financial implications of investing in buy to let. At Hank Zarihs Associates we provide ourselves on providing transparent information on the mortgages we recommend through our lending panel, for complete clarity and peace of mind.
We compare the best buy to let deals for you
The team of mortgage experts at Hank Zarihs Associates only needs a few minutes to gather the basic information that we need to recommend relevant mortgage products, tailored to your needs. We work with a tried and trusted panel of experienced and specialist lenders who are motivated to lend and secure deals which often aren't available on the open market.
What fees do brokers charge?
Buy to let mortgage broker fees vary according to the mortgage product being taken out but are typically around the 1%-1.5% mark. Full details of these fees are provided with your mortgage illustration. It's important to note that buy to let mortgages typically have higher interest fees than residential mortgages.
Do Hank Zarihs Associates brokers charge a fee?
Yes, we charge an application fee that is typically 0.5% to 1% and full details are provided as part of your tailored mortgage illustration. We manage the entire application process for our customers to help them to secure their mortgage as quickly as possible.
Are there any additional fees?
There will be additional fees for the legal work and valuation and a repayment fee for exit paperwork at the end of the mortgage term. Again, full details of these fees will be provided for complete transparency.
Arrangement fees
The arrangement fee is usually between 0-2%, depending on the type of loan you apply for, but this is usually charged via the lender. This covers the administration work that needs to take place to set the mortgage up.
Booking fees
Some mortgage lenders charge a booking fee on their mortgage products. This allows the applicant to secure a certain interest rate without fear of it increasing later down the application process (for example, if the lender pulls that particular rate.)
Legal costs
The legal costs cover the necessary searches and the valuation report. If a more in-depth valuation is needed, such as a structural survey, this will cost more than the standard valuation.
Can a limited company get a buy to let mortgage?
Yes, after certain tax changes were brought into law in 2016, it has become more popular to purchase a buy to let as a limited company. Mortgage lenders now offer buy to lets for limited companies, and Hank Zarihs can provide access to highly competitive mortgage deals of this kind.
Other areas we cover
At Hank Zarihs Associates we are a leading broker in all types of development and commercial finance, including bridging loans, development loans, buy to let loans, auction finance and other forms of specialist business finance. We act as a broker for individuals, companies, trusts and other entities, securing competitive loans from trusted lenders on our wide range of development and investment finance.
BTL mortgage brokers in London
The team at Hank Zarihs Associates works as a buy to let mortgage broker for customers in London, seeking to take advantage of the city's property boom.
Buy to let mortgage broker Kent
The BTL market in Kent is highly buoyant, and Hank Zarihs can find you the most competitive BTL mortgages from our panel of trusted lenders.
Buy to let mortgage broker Scotland
We also handle buy to let mortgages in Scotland and can provide tailored advice on the slightly different legal processes that BTL purchases follow.
Speak to our brokers today!
Got any questions about buy to let mortgages? Our team of brokers is only just a quick phone call away and available from Monday to Sunday, 9 am till 9 pm. Call us on +44 (0) 20 3889 4403 or see our online FAQ.

Can a first time buyer get a buy to let mortgage?
It is more difficult for a first-time buyer to secure a buy to let mortgage because lenders factor in the risk of the applicant wanting to live in the property themselves. For this reason, they will usually calculate the maximum lending amount against the applicant's earnings, in the same way that affordability for a residential mortgage is calculated. However, we work with a number of lenders which are perfectly prepared to offer buy to let mortgages for first-time buyers and we can provide a tailored illustration within the hour – and complete on most mortgages within the week.
What is the minimum deposit I need to put down?
Most lenders will require a deposit of at least 25% for a buy to let mortgage, which is higher than the 5% minimum often found for residential mortgages. The higher your deposit, the lower the interest rate that you are likely to pay.
To find out more about our wide range of buy to let mortgages, please contact Hank Zarihs today on +44 (0) 20 3889 4403, or complete the web callback form online for one of our team to contact you at your convenience.
What people says about us
GOOGLE REVIEWS
Please refer to below mentioned few testimonials from our loyal customers
Great service very quick efficient and professional service received, they got me a btl mortgage at the right price, highly recommended them.
Great Service and Friendly staff.
Great service very quick efficient and professional service received, they got me a btl mortgage at the right price, highly recommended them.