In a more globalised world, and one which is becoming increasingly connected via trade deals, arrangements, FTA's and financial arrangements, means that more businesses are finding themselves in circumstances where they may need to bring about or defend litigation.
This can come in many forms, and often can be part of commercial disputes, property disputes or other types of legal dispute.
Receiving notification of legal action or litigation is worrying and stressful at the best of times, as well as having to bring litigation, and one huge part of that is how expensive this type of action can be.
We've spent years in the industry so are well experienced with litigation funding, however, many of our clients that approach us for the first time can find it an unsettling and stressful time, which is why we've put together a specialised team of litigation funders in place to be able to talk you through, advise and help you through that journey.
What is litigation funding/finance?
The literal definition of litigation is "the process of taking legal action." To be able to take or defend legal action, however, costs an awful lot money, at least in the thousands if not up to the hundreds of thousands.
This type of litigation is often fought in the high court or above and requires experienced and capable legal representation to be able to defend or bring against somebody else. This usually means that you'd need at least a barrister in order to successfully bring about or defend a claim.
Litigation funding or litigation finance is simply the process of taking out a loan in order to be able to complete that process if you don't have the funds immediately available. If you have a case to fight or defend then you'll need to be able to pay to bring the case to court and then for your legal representation, which is something that we can help with.
Who should use litigation finance?
Essentially litigation funding is available to anybody and everybody that requires it, depending on what type of litigation funding you're seeking.
There are implications to receiving money from litigation funders and whether you need to declare this to the court and the other party or not, but we'll provide further details of this.
Litigation funding was introduced as legal aid was being reduced by the government and was the result of a government review in 2010 to look at ways to help people with the rapidly increasing costs of both bringing and defending litigation in the courts and especially the high court.
There are different types of litigation funding you can seek but, ultimately, it's open to anybody and everybody and can help you out if you're struggling with the costs of a legal case that has been brought against you, or with one you need to fight against somebody else.
Is litigation funding regulated?
The short answer is yes, however, this type of funding isn't regulated by the FCA like other types of finance because it's often complex and has many caveats and there is a concerted effort from the FCA and government not to restrict access to this type of funding as it may effectively price some people out of the justice system and our law system. That being said, there is The Association of Litigation Funders (the ALF), which is an independent body that has been charged by the Ministry of Justice with delivering self-regulation of litigation funding in England and Wales. With that in mind, there is regulation for the industry, just not as you may come to expect if you were getting, for example, a personal loan or a mortgage which would be regulated by the FCA or other financial bodies due to the fact that this is involved with the justice system.
Is litigation finance a loan?
Of sorts, yes. That being said there are four main types of funding for litigation.
Conditional Fee Arrangements (CFAs) are an arrangement between the barrister or legal representative and the client which means the client pays differing amounts depending on the outcome of the case. For example, you may pay less if you lose. A damage based arrangement (DBA) is contingency-fee agreement whereby the more damages the client receives (for example in a defamation case) the more the legal representative charges in fees. There is also After the Event insurance (ATE), which is a type of insurance you can purchase to cover your legal costs after a legal dispute has arisen, and can be used to cover the legal costs of almost any type of dispute. Finally, there is third party funding which is when a third party agrees to cover the legal costs and fees in return for something, typically interest on the funding of the litigation. Depending on which type you require, almost all of them will be in some way a type of loan which you'll be expected to repay at different rates of interest and with different types of fees.
How do I apply for litigation finance?
The easiest way to apply for litigation finance is to speak to one of our experienced team who work with a wide variety of funding sources who may be able to assist you no matter what the issue, we'll be able to provide you with a solution.
Our advisors will want to know whether you're looking to bring forward your own litigation or whether you're looking to defend against litigation and costs. Once we've established what your situation is, we'll be able to discuss what type of litigation you're bringing or facing and what level of fees you may accrue in the course of that litigation.
Our brokers will be able to take this information, provide you with impartial and experienced advice and get you quotations from a number of funding sources from across the market. You're then in a position to decide which type of funding you'd like, whether that be a cfa or other types of funding for either party.
How does litigation funding work?
Again, it will entirely depend on your circumstances and what type of litigation you're either facing or fighting. It will depend, for instance, on whether you're looking for insurance, a CFA, a DBA or ATE, but these are things you can discuss with our advisors and brokers in terms of what's best for you.Because we run a team of really experienced advisors, they're able to run through this with you from start to finish and help you every step of the way.

Step One
The first step is reaching out to us and explaining your situation to one of our advisors so that they can gather all the facts in order to be able to give you all the relevant information about your case, the costs and what type of law you'll fall under.

Step Two
Step two is deciding what type of funding you think will be best for your litigation, whether that be a CFA, a DBA, an ATE or a third party funding option. Again, this will all depend on the type of litigation you're facing or bringing and what type of solicitors or legal team you're looking at recruiting. Each legal firm will have different types of fee and, for example, success fee, so this will be crucial.

Step Three
Next, our advisors will help you complete an application form with all the relevant details that you'll need, including which disputes are involved, how much capital you have, whether you have a law firm in place, and what type of funding you're looking to secure. They'll ensure we've got all the relevant details for your litigation and ensure that you don't have anything left to think about.

Step Four
Once we've received your completed application, we can then put this out to our panel of lenders along with all the relevant details in order for them to review your details and provide a quote or offer in principle. Our brokers will collate these quotes and present them so that you can make an informed and independent decision on what you think the best course of action is.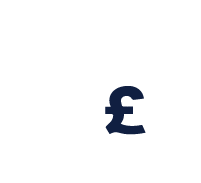 Step Five
Finally, decide which funding you feels is best for your personal needs in order to fight or defend your litigation and we can then set up the paperwork so that you can have an agreement signed and ready to go before you go to court. Again, our advisors and brokers are highly experienced and can offer you their impartial advice along the way. They'll be able to talk you through the funding, the litigation, insurance, any technology required and help you sign the agreement too.Then all that's left for you is to select a firm that will represent you and proceed through court.
Book an Appointment
Would you like to Discuss what options are available?
| | |
| --- | --- |
| | Appointments 7 days a week |
| | From 7am till 10pm |
| | No Obligation |
| | Terms Issued within Minutes |
| | Friendly, Experience Advisors |
| | Ask all the questions you need! |
Litigation funding for divorce
We can also help you find funding for divorce litigation if you require it. We understand that a divorce can be extremely distressing and stressful, especially as it has huge financial implications for both parties.
We also understand that when you're going through a divorce you may have much of your wealth or net worth tied up in assets that are yet to be decided over throughout your divorce proceedings. Similarly, many of our clients face issues when it comes to getting their hands on liquid assets or cash as it may be in bank accounts that are in dual names, or it may be in other types of accounts or investments that are yet to be ruled on.
That's why we have a panel of lenders that truly understand how divorce proceedings work with this type of litigation and they are more than happy to provide funding on this basis. In order to successfully navigate divorce proceedings, especially if there's significant wealth involved, our clients often want to hire the best legal advice they can afford, and we understand that this isn't always easy if you don't have direct access to your funds.
Again, there are different types of funding we can help you with, whether it's a CFA or insurance, for example. Our brokers and advisors have worked on this type of litigation for many years and are able to help you navigate this tricky time by assisting you and advising you on what your options are and helping you throughout your application process.
If you're looking at funding for this type of litigation we'd advise you to get in touch with us so that we can run through your situation with you and understand it in greater detail in order to advise you what type of funding may be best for you.
Litigation funding for defendants
Defending litigation can be extremely stressful, and we understand that in many circumstances opponents, businesses or competitors may bring about spurious litigation in order to attempt to bully some of our clients or to intimidate them.
Depending on the legal advice you have access to, we can find you access to funding to help you fight and defend this type of litigation and we can also help you to fund it in a way that allows you to negotiate with legal representatives on an agreement such as a DBA whereby you pay less in fees if your legal representative doesn't win you as much in damages.
There are lots of options for clients in these types of litigation, and we're in a position to give you access to a panel of lenders who are more than willing to provide excellent and exclusive rates and terms so that you can ensure you have access to the very best legal representation in these circumstances to take the pressure off.
If you're worried about this type of litigation and would like to discuss it with us, simply get in touch and one of our advisors can talk through it in more detail with you in order to set your mind at ease and ensure that you're confident of being able to fund your defence.
Speak to our litigation brokers today!
We fully understand how stressful and distressing these types of process can be for our clients and that's why we've built a specialist team that can give you the peace of mind and confidence that you're in a position to either defend yourself or successfully bring a case forward should you need to.
One of the facts of legal proceedings is that they're often expensive if you want to get the best representation, and our clients often tell us that getting litigation finance is the best way for them to protect themselves and ensure they're in a confident position.
We have worked with our panel of lenders for years, and so we're confident that we're able to give you access to not only the best lenders in the market, but also the best exclusive rates and terms on offer too. Our panel know that we're a reliable, experienced, and professional broker that only gives the best advice and only brings forward the right applications.
If you're looking to source finance or funding for all types of litigation then the best advice is to get in touch with us as soon as possible so that we can get the ball rolling and get things in place for you as quickly as possible so that you can concentrate on getting the best legal representation in place, so why not speak to one of our specialists today?