The market for commercial bridging loans and financing has expanded significantly in recent years due to the government successively introducing new legislation to make it easier for developers to acquire land to build houses on. Commercial bridging loans and bridging loans more generally have therefore become an easier form of financing to access. In the commercial market it tends to cater more towards commercial borrowers and businesses with bridging loans, as bridging loans tend to be the most suitable option.
With the government's pledge to build hundreds of thousands of new property each year it was necessary for them to make the process of purchasing and developing land easier as well as the planning process.
In the commercial loan space it would appear that a bridging loan has become the most popular of the options available to developers due to its flexibility and relative speed when it comes to accessing quick finance. The very nature of property development is one of speed and uncertainty which means that often, developers and clients need quick access to a loan or funds.
What is a commercial bridging loan?
Bridging loans of this type are especially popular with commercial property developers as they're specialised and designed specifically for these types of projects. Most of our panel of lenders are highly experienced in this type of finance and, as such, are able to approve applications for bridging loans as quickly as possibly in comparison to other types of commercial lender who may need to see lots of paperwork and admin.
For example, when applying for a mortgage this can be a lengthy and stressful process, whereas bridging loans can often offer a perfect solution to this.
Why should I use this type of bridging loan?
A commercial bridging loan is quite simply a short term lending option that is secured against commercial property or development land or farmland. It's a specific kind of lending facility designed for commercial developers that allows them the flexibility to raise funds quickly and relatively hassle free compared to other options. Often this money is used to develop the land or building to a specification that will then qualify for a commercial mortgage.
It also allows borrowers to use this type of lending to raise large amounts of cash, with many of our panel of lenders willing to lend upwards of £15,000,000 depending on your circumstances.
Why choose Hank Zarihs Associates?
Hank Zarihs Associates are specialist and highly-experienced intermediaries in the commercial finance and investment funding industry. We work with a tried and tested panel of specialist commercial mortgage funders with an excellent track record in the market, who can offer high leverage and gearing.
An excellent track record
With our knowledge and experience, we are able to present lending cases to our panel in a format which is most likely to increase your chances of being offered attractive commercial finance. By following a comprehensive due diligence process with each client we make it possible to find the right mortgage loan in the UK, quickly and efficiently – from the right lender.
What's more, we are able to add value at every step of the process, with in-depth knowledge and guidance, designed to help our clients match up with the right lender, for the ideal loan. We recognise that development loans are usually large and complex, so our service ensures that clients are best placed for acceptance from our lending panel.
We're also proud to work with most of our clients on a repeat business basis – by proving the value of our service at every turn and by building long-term relationships with our developer clients. Whatever your level of experience, size of project or development loan need, you can be guaranteed of a superb experience with the team of friendly and helpful experts at Hank Zarihs Associates.
We can save you money too, as we work with property development finance lenders who offer specific deals on bridging finance for intermediaries – meaning that our clients can access even more attractive deals on their borrowing – with our help, expertise and support at every step of the way.
Apply for a property development loan
Ready to apply for development finance UK? We work with a tried and trusted panel of development lenders who are actively lending. The deals that we can recommend to our clients are updated daily, so you have complete peace of mind that you are receiving details of the best possible development finance products on the market in real-time.
Check out our commercial finance calculator
Our clients like to be able to see what they could potentially borrow with commercial finance or a bridging loan, and so we've put together a bridging finance calculator for you to give you a better idea of what you might qualify for.
If you'd like to use our quick lending calculator simply enter the type of property you're looking to buy, followed by the property price and then the term of the loan.
If you want to use the manual version then you just need to enter all those details and, added to that, Loan To Value % (LTV), Rate %, Lender Fee % and the Exit Fee %.

Benefits for property developers
There's a few reasons that commercial bridging finance is popular with developers, especially as the market for this type of bridging loan has grown markedly recently. As we know from our clients and panel of lenders, what was once considered something of a niche product is now being used by more and more developers.

Low interest rate loans Finance
Relatively speaking this commercial lending is very reasonable in terms of interest with rates as low as as 0.43% per month, and this isn't a fee that you usually have to service on a monthly basis.

Commercial property mortgagaes
This type of commercial bridging loan can usually be secured against a number of types of commercial property, although most frequently these bridging loans are secured against land, industrial estates or farm land.
You can also discuss with our brokers if there's another type of security or asset that you'd like to be considered and they may be able to arrange to have this valued for you and give advice on whether it's likely to be accepted.

Flexible lending terms Finance
For a commercial bridging loan most of our panel of lenders will usually treat each application on its individual merits and this means that it depends on your circumstances what sort of lending terms will be offered. Broadly speaking, it will depend on your deposit and track record but lending terms can vary from 1 to 24 months and interest is dependent.

Various development types considered
Commercial bridging loan is a broad term and can encompass a number of projects, and can also be used for things like cashflow, purchasing property, renovation and restoration or business expansion.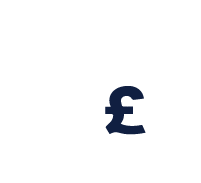 Quick commercial finance
We know from dealing with thousands of clients over the years that commercial development and property development more generally can be an unpredictable business and this means that, more often than not, investors need commercial lending as quickly possible. With this type of bridging loan on a property we can get you funding in as quickly as 72 hours.
Book an Appointment
Would you like to Discuss what options are available?
| | |
| --- | --- |
| | Appointments 7 days a week |
| | From 7am till 10pm |
| | No Obligation |
| | Terms Issued within Minutes |
| | Friendly, Experience Advisors |
| | Ask all the questions you need! |
Interest rates for bridging on commercial and semi-commercial property
Interest rates on this type of bridging loan can vary depending on a multitude of factors including the term of the commercial bridging loan, the deposit you have available and your track record of delivering on property development.
As we have many years worth of experience in the bridging loan industry we have built a number of exclusive relationships with lenders who know that we always deliver high quality applications that meet their standards. If you have a portfolio of completed works then this will hold you in good stead as our panel of lenders may ask to see your portfolio.
Ultimately, it will depend on your risk profile as to whether our panel fund your property or bridging loan. They will consider your proposal and what your exit strategy looks like for repaying the loan on time. If they think that your history and plan look good then it's likely that they'll agree to fund your property or bridging loan.
Investors often our experienced bridging loan brokers as they're able to help them at length with their property projects and bridging loan applications. They're able to help you find out what sort of interest rates you may qualify for depending on your circumstances.
What can commercial bridging loans be used for?
Most people use these types of bridging loans to fund property projects, usually in a commercial capacity. The actual definition of that can be quite wide ranging and the money can be used to fund a multitude of things such as cashflow, purchasing property, renovation and restoration or business expansion.
In terms of security you're likely to need a commercial property or other existing property to offer as an asset and security for the loan.
Once you've met the criteria for bridging loans, the lender will likely ask you for some kind of business plan or description of what you intend to use the money for. They'll want to know, for example, whether you want to use the money for building materials, how much you intend to spend and on what. They'll then want to know, for example, once you've used those building materials at what point your property will then be ready for a mortgage and, subsequently, repaying your bridging loan.
Again, however, our panel of lenders are experienced and take each case on its own individual merits so the best advice we can give at this point is to speak to a broker who can discuss this at further length with you. They've helped to fund millions of pounds worth of property projects over the years and they're more than happy to go over the details of your application with you.