After a tough few years in the industry it's fair to say that UK travel, tourism and hospitality is having something of a bumper season thanks to the release of pent-up demand following the restrictions of 2020.
That means that there are many who are now looking to get into, or expand, hotel finance in order to develop a hotel for the new UK focused travel and hospitality industry.
Experiencing something of a rebound, many who are in property development are now turning their attention to the potential profit in converting or developing a UK hotel ready for this huge rise in demand. Added to that, the UK's successful vaccine programme has made it one of the safest places to visit a hotel in the world, so there are many looking to holiday in the UK from abroad too.
The government will also likely be pumping money into the economy around this time and encouraging people to travel domestically rather than abroad, so the likelihood is that people going on holiday in the UK will soar in numbers, and the demand will follow with them. This is why our large panel of lenders have expanded their products and services, with some specifically targeting this industry, in order to bring on board more hotel financing.
Most across the UK are now confident that investing into hotels and the UK tourism industry is a good bet and this will continue to be the case for some years whilst the world slowly returns to some form of normality, which is likely to take some time for international travel as governments ensure safety.
That has meant a huge boom in demand for hotel finance and hotel financing. Lenders have subsequently increased and expanded their finance products to accommodate this increase.
What is hotel development finance?
It does what it says on the tin, essentially. Hotel finance is a specialised type of development finance and a type of mortgage that has been created to help investors who want to purchase a property with the view of turning it into a hotel.
It works similarly to a commercial mortgage in that the criteria for lending and being approved isn't enormously different than a commercial mortgage. The rates are broadly the same too, however, it's easier to obtain large sums of money with great rates when you have a good track record of these types of developments.
How to finance a hotel purchase?
First and foremost, the type of property you're looking to purchase will be key. Have you done your research? The location, type of property, cost of development and time scales are going to be important.
Are there competitors in the area? And if there are, are they doing well or are they struggling?
If you have experience in hotels and hospitality already that will count as a huge advantage when looking to get funding for your hotel project.
Once you've found the building you're looking to develop, you'll need to start putting together a business plan that can articulate how you intend to start and complete the project, how much money you're going to make and, importantly, how you intend to repay any funding that you received.
Once you've established all this, you can then start to approach brokers and intermediaries who will take a look at your financing requirements and tell you if you might need to do a bit more work on your application or whether it's good to go, before eventually getting an agreement in principle and getting the financial details sorted.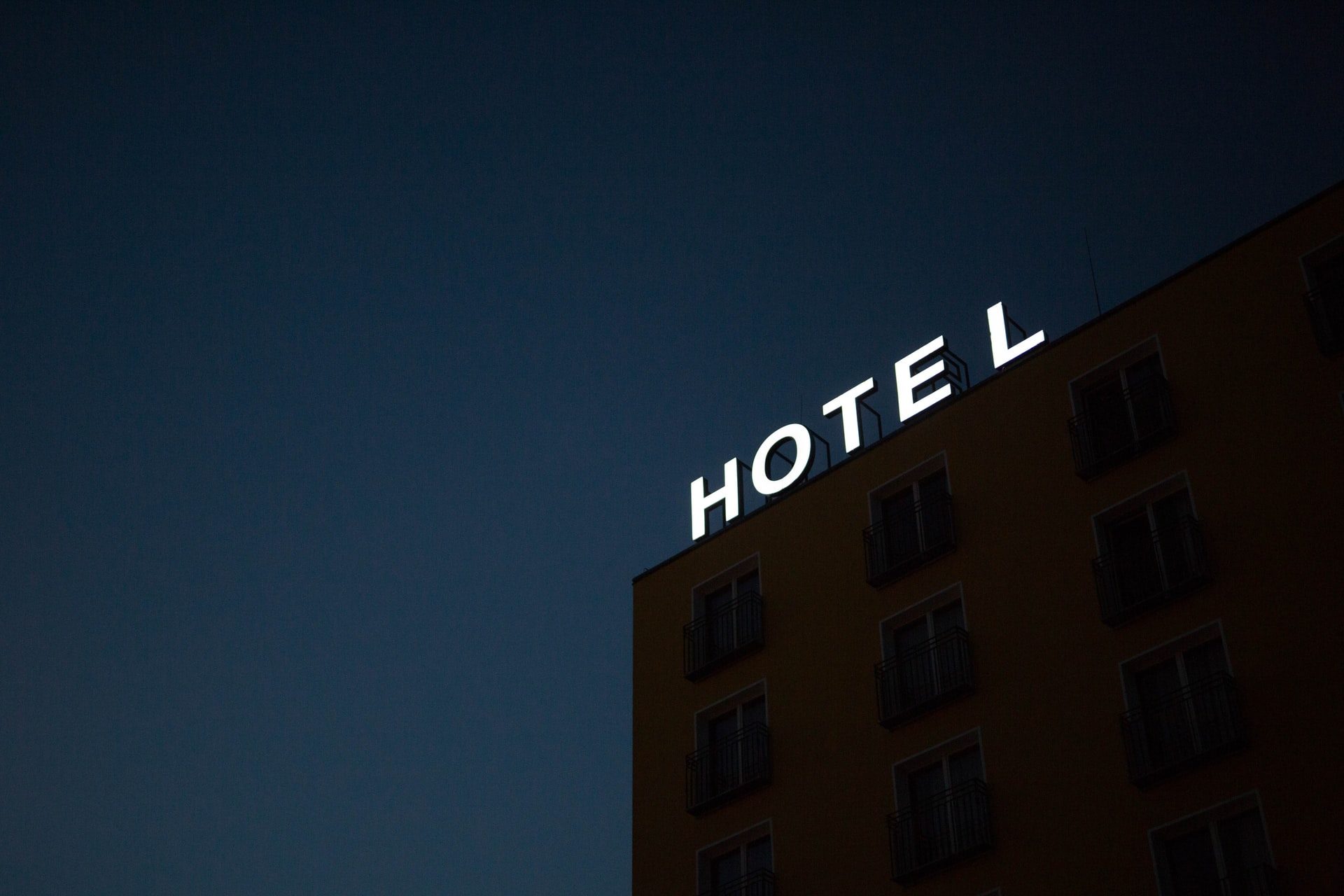 Choose us as your hotel finance workers
Hank Zarihs Associates are specialist and highly-experienced intermediaries in the development finance and investment funding industry. We work with a tried and tested panel of specialist funders with an excellent track record in the market, who can offer high leverage and gearing.
We specialise in all types of business finance and have years of experience with property finance and funding. We know what it takes to get your project funded and what level of detail you're likely to need to get accepted.
We've worked on millions of pounds worth of projects before and funded millions in hotel finance for our clients. We also have a team of brokers who truly understand the industry and have great relationships with our clients and our panel of lenders.
We're also proud to work with most of our clients on a repeat business basis – by proving the value of our service at every turn and by building long-term relationships with our developer clients. Whatever your level of experience, size of project or development loan need, you can be guaranteed of a superb experience with the team of friendly and helpful experts at Hank Zarihs Associates.
Your very own financing team
The process of sourcing funding for hotels can be extremely stressful due to its niche nature, but we have your back and our team are ready and waiting to talk you through what you'll need to sort your financial needs as quickly as possible which will allow you to get back to what you're good at – running your business.
Apply for hotel financing
Ready to apply for hotel financing? We work with a tried and trusted panel of lenders who are actively lending. The deals that we can recommend to our clients are updated daily, so you have complete peace of mind that you are receiving details of the best possible finance products on the market in real-time.
Hotel Mortgage calculator
We've put together a really handy commercial finance calculator that you can apply to hotel finance, and will give you an excellent idea of what kind of cost you'll be looking at, and what you'll pay back.
All you'll need to do is fill out a few details and the calculator will come up with a rough overview of what you can expect.

What to consider 
Remember, developing a hotel and getting into the hotel business, regardless of the financial arrangements, is a very complex process and it's advisable to seek some advice first. Here are a few things you'll need to consider if you're going to take a look at developing a hotel.


Business Experience Finance
How much experience do you have in either property development or hotels in general? This is something that lenders are going to want to know and it will have an influence on how likely you are to be approved. A lack of experience can make you a higher risk for a lender, so it might be worth considering getting a team around you with good experience to help you.

Deposit
Most lenders will want to see a deposit for your loan or mortgage. It's certainly possible to get a commercial mortgage without one, but understandably this makes you a much higher risk and will mean a higher interest rate.
Most will look for a deposit between 15% and 30% to show that you're willing to put your own money behind the project too.


Business History
A lender is likely to ask you for some kind of proof of your business history if you're looking to lend money via a business, or if you're looking to buy a ready-made business and develop it. A lender is likely to ask you to provide at least 2 years of account history and also some income projections for your development too. They'll want to know how successful you've been in the past and how successful you expect to be in the future.

Security Loans
A lender will want some level of security from you for your mortgage and loan. Most will be happy to take the property as security, but some may ask for extra security if your credit rating is poor or you're inexperienced. Depending on the amount of the loan you're looking to take they could accept, for example, a second charge on your mortgage as extra security.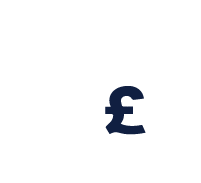 The right Finance
Remember, as a broker and an intermediary, we search the entire market to get you the best rates and deals. Don't simply approach the first lender you find and accept their terms; ensure you're shopping around first as there may be a more suitable lender out there for you rather than the first one that accepts you. Speak to a broker to get some advice before accepting a proposal.
Book an Appointment
Would you like to Discuss what options are available?
| | |
| --- | --- |
| | Appointments 7 days a week |
| | From 7am till 10pm |
| | No Obligation |
| | Terms Issued within Minutes |
| | Friendly, Experience Advisors |
| | Ask all the questions you need! |
Hotel mortgage rates
Hotel mortgage rates are similar to other commercial mortgages in that the interest rate and costs are likely to be dictated by the length of term that you take the lending for, and also how much deposit you provide which will translate into your Loan To Value (LTV) which is how much of the price of the property the lender is giving you in a loan.
Each provider will differ slightly, but typically you can expect to pay anywhere between 0.43% for a 45% LTV, and 1.10% for an 85% LTV.
Our advice would be to speak to one of our brokers about this and they can give you some more information about what sort of rates we might be able to negotiate for you.
Can I get financing?
Broadly speaking yes, you can. We have a large panel of lenders and this means that we can help you find the right finance for your situation.
As we've said above, this will depend on a few different factors. Firstly, the lender will look at what your business history is like and whether you can demonstrate a track record of success. Secondly, they'll want to know if you have a deposit and if you have, how much.
They'll also want to know what your credit history is like, and whether your business has a good record and how it's performed over recent years, and how it's likely to perform in the near future.
We'd recommend, however, speaking to a broker about this who can go over things in more detail with you.
Speak to one of our brokers today
Our team have spent years in our industry, and they know all of these details inside out. We give you as much detail as you need here in order to get a good idea of what a hotel mortgage or finance would look like and what you'd need, but ultimately our team are the ones who can get into the finer detail with you about your needs.
Business and commercial lending can often be quite complex and difficult to navigate, and so our team will take the time to speak to you and get to know you and your project so that they can give you the best possible chance of being approved and funding your property development.
They also work with a large panel of lenders, so when it comes to arranging finance they know better than most that shopping around will always get you the best rates and the best deals, so as an intermediary they're then able to give you a proper list of options to choose from so that you understand all the possible avenues to fund your business.
Because we've also worked with these lenders over a number of years they also know that we'll only put forward applications for credit that we know have a good chance of success and we're able to get agreements in principle very quickly, and certainly quicker than you'd be able to by approaching lenders directly yourself. We've also negotiated exclusive deals and rates with our panel that means that when you go through one of our brokers you can be assured, you'll be getting exclusive rates that you won't get anywhere else.
Finally, our brokers are able to give you piece of mind by really getting into detail with you and explaining the process from start to finish. They know it can be stressful and time consuming so they're at hand to take away that part of the process for you and allow you to get on with what you're good at, which is running your business.