Keen to find out more about development finance? Whatever your project or circumstances, Hank Zarihs Associates is your first choice for the best development loans on the market, offered by trusted lenders with significant expertise in the field. What's more, our intermediary service can make your access to finance for development loans far quicker and easier thanks to the expertise of our team, and the relationships that we have with our expert lending panel. Read on to find out more.
What is development finance?
Looking for development finance? This type of short-term finance is used by property developers, builders, landlords, companies or individuals that need to fund 100% of the refurbishment or in the case of a ground up development the entire development costs. These loans are typically for experienced borrowers, however at Hank Zarihs Associates we have a wide panel of lenders that can offer development finance for first time developers. For example, development loans can be used:
When developers, landlords, builders or individuals want to refurbish, develop or convert a residential or commercial building to sell within a 12 -24 month term
When a borrower wants funds to buy a property at auction
When the borrower needs to secure finance against a property that is uninhabitable, and unsuitable for a standard mortgage lending purposes, a development loan could be obtained that would give you up to 65-75% of the value and 100% of the build and associates cost (pending refurbishment.)
You would not usually apply for a development finance loan on the high street with your usual bank, as this is a specialist product that tends to be offered by specific development finance lenders or intermediaries.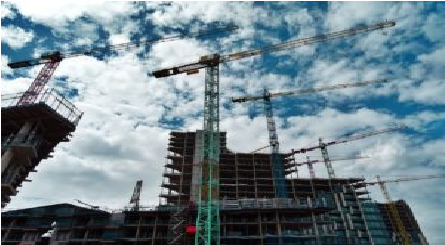 Why choose Hank Zarihs Associates?
Hank Zarihs Associates are specialist and highly-experienced intermediaries in the development finance and investment funding industry. We work with a tried and tested panel of specialist funders with an excellent track record in the market, who can offer high leverage and gearing.
An excellent track record
With our knowledge and experience, we are able to present lending cases to our panel in a format which is most likely to increase your chances of being offered attractive development finance. By following a comprehensive due diligence process with each client we make it possible to find the right development loan in the UK, quickly and efficiently – from the right lender.
What's more, we are able to add value at every step of the process, with in-depth knowledge and guidance, designed to help our clients match up with the right lender, for the ideal loan. We recognise that development loans are usually large and complex, so our service ensures that clients are best placed for acceptance from our lending panel.
We're also proud to work with most of our clients on a repeat business basis – by proving the value of our service at every turn and by building long-term relationships with our developer clients. Whatever your level of experience, size of project or development loan need, you can be guaranteed of a superb experience with the team of friendly and helpful experts at Hank Zarihs Associates.
Saving more – cutting out the middle man
We can save you money too, as we work with property development finance lenders who offer specific deals on development finance for intermediaries – cutting-out the middleman and meaning that our clients can access even more attractive deals on their borrowing – with our help, expertise and support at every step of the way.
Apply for a property development loan
Ready to apply for development finance UK? We work with a tried and trusted panel of development lenders who are actively lending. The deals that we can recommend to our clients are updated daily, so you have complete peace of mind that you are receiving details of the best possible development finance products on the market in real-time.
Check out our development finance calculator
A development loan will be offered at a range of different interest rates, depending on the lender and the borrower's own situation. To find out the latest / typical finance rates on your development loan, we have created a handy calculator that allows you to get an indication of what your repayments would be.

DIFFERENT
TYPES OF DEVELOPMENT FINANCE
See which type of loan might be best for your needs:

Residential Finance
Residential development loans – also known as senior debt development finance – exists to allow developers to build new homes, to convert existing properties or to refurbish existing residential homes. It can also be used, in some instances, for properties which are owner-occupied, as well as for investment properties. Residential development finance is on offer to builders and property developers at all stages of their journey – from new entrants to the market looking to develop the one property, through to highly-experienced developers with a large portfolio of projects.

Commercial Finance
Apply for commercial development
mortgage Commercial Property Development Finance is also sometimes just known as Property Development Finance, and these types of property loan are designed for builders and developers wishing to build, convert or refurbish a commercial property. The nature of these projects can mean that the value of the loan is bigger, reflecting the scale of typical project works.

New Build Finance
Looking to build new build residential or commercial properties? Specialist new build finance will be ideal for you and provide rapid access to the development finance UK that you need to take your project forward.

Bridging Loans
Bridging finance is another form of specialist short-term finance designed to 'bridge' the funding gap between a property sale and purchase. It is also used by developers who buy properties at auction for a rapid refurbishment before placing them on the market for sale. At Hank Zarihs Associates, our panel of lenders offer extremely fast access to attractive bridging finance for a variety of?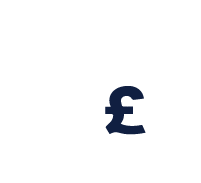 HMO Finance
Finance is for Houses in Multiple Occupation, and these loans are used by developers or builders of apartments, student flats and so forth. Some finance lenders will offer specialist HMO development loans and have specific expertise in this area.
Book an Appointment
Would you like to Discuss what options are available?
| | |
| --- | --- |
| | Appointments 7 days a week |
| | From 7am till 10pm |
| | No Obligation |
| | Terms Issued within Minutes |
| | Friendly, Experience Advisors |
| | Ask all the questions you need! |
Examples of development finance rates
At Hank Zarihs Associates, we are proud to secure highly attractive finance rates via our panel of specialist lenders, who trust us to package up project applications in a way that allows them to make a rapid assessment of each borrower's specific needs. Development loans rates vary according to a variety of factors, such as the sum required, the duration it is needed, the experience of the borrower, the location of the project and the financial returns.
Example: As an example of a typical finance rate for a development loan, a residential finance deal could start from 3.95% APR and a commercial development loan could start from 7.50% APR. On a bridging loan, the interest rate ranges from 0.45% to 1.25% pcm, depending on the asset, the credit profile of the borrower and the LTV required.
For the latest interest rates available, please visit our rates here or contact one of our team on 0203 889 4403. Remember at Hank Zarihs Associates, we are able to access specialist development finance intermediary deals which aren't available directly to customers!
Senior loans
A senior development loan is a typical type of property development finance, where the lender will take an initial first charge on the property or site being developed, and will then fund the Gross Development Value (say, to 65%) or the project costs (at 80%), with an interest provision applied. This means that interest payments do not need to be serviced monthly.
Senior Stretch loans
These development finance loans are ideal for developers who need to access larger amounts of finance for their projects. The name, senior stretch, describes the order of the loans. For example, a developer might get a 65% development finance loan, and then need a top-up mezzanine loan, which can be raised very quickly at a higher interest rate.
This type of loan combines the primary asset-based loan (made against the project) and the cash flow loan, which is designed to provide rapid access to top-up cash. As developers will know, this type of finance can often be very attractive in order to meet unexpected development costs at short-notice and to allow the project to be rapidly completed to progress to sale (and loan redemption upon that sale being realised).
Senior Loan Rates

Stretch Loan Rates

Product

LTGDV

LTC

Up to 80

%

LTC
Up to 70

%

LTC

| | |
| --- | --- |
| Up to 90%LTC | Up to 80%LTC |

Interest Rate

From 3.95%

(per annum)

From 9.00%

(per annum)

From 7.00%

(per annum)

From 10.00%

(per annum)

Term & Repayment

Maximum term 36 months Interest Fully Rolled Up, Part-Rolled Up or Serviced (subject to affordability) The net advance will be less total potential interest over the term with the gross loan calculated as interest for the entire term and the arrangement fee added.

Maximum term 36 months Interest Fully Rolled Up, Part-Rolled Up or Serviced (subject to affordability) The net advance will be less total potential interest over the term with the gross loan calculated as interest for the entire term and the arrangement fee added.

Exit Fee

Negotiable

Negotiable
What are development loans typically used for?
Development loans are usually used to provide short-term finance for residential (including HMO) or commercial property developments. These can be construction, conversion or refurbishment projects, and the finance can also be used to buy properties at auction.
These are specialist loans which are suitable for a range of developers – from builders who are renovating their first property, through to highly experienced developers who are building a series of complex projects. They can also be used by landlords and by homeowners to renovate owner-occupied properties.
However, because development loans are specialist products, it is well worth using a specialist intermediary to ensure all features of the products on offer are understood. This is particularly important for products such as bridging finance, which can become very expensive if used incorrectly.
Equally, by using an intermediary such as Hank Zarihs Associates, developers know that they will be receiving highly competitive deals tailored to their unique needs and that their projects are more likely to be accepted by ready lenders, thanks to our service and relationships.To learn more, check out Hank Zarihs Associates detailed article about how does development finance work.
Frequently Asked Questions
FAQ Development finance

How much can I borrow?
Development finance deals are typically worth between £1,000,000 to £250 million, depending on the applicant, the nature of the project and the lender (with larger deals typically requiring high levels of collateral, for example, from other properties within the applicant's portfolio.) Development finance loans are usually offered on a 65% to 90% LTV basis.
How is interest applied on my development loan?
Different lenders have different approaches. Some offer the standard monthly repayment of interest, others allow it to be added to the outstanding balance until the loan is repaid (known as a rolled-up finance deal).
Others deduct the cost of interest from the principal lent, so that the interest portion is, in effect, paid in advance. Some will offer retained interest, covering monthly interest payments to a fixed date, so that the full sum owed is repaid at the loan redemption date. At Hank Zarihs Associates, we work with each client to understand their unique needs and to secure the best possible finance deal for those needs.
What fees are there?
There will usually be an application fee, which can be around 1% to 2% of the loan. There may also be fees when the loan is redeemed. We provide full and transparent details of all fees, for total clarity to our clients.
Where to find out more information about our mortgages and loans?
Our team is available to help you from Monday to Sunday, from 9 am until 9 pm. Call us on: +44 (0) 20 3889 4403, or request a callback via our website We look forward to hearing from you, and to finding you the best possible development loan for your next project.
What people says about us
GOOGLE REVIEWS
Please refer to below mentioned few testimonials from our loyal customers
Great service very quick efficient and professional service received, they got me a btl mortgage at the right price, highly recommended them.
Great Service and Friendly staff.
Great service very quick efficient and professional service received, they got me a btl mortgage at the right price, highly recommended them.