When you're looking to finance the purchase of a sailing yacht, motorboat, charter boat or another type of vessel, specialist marine finance is available from a limited number of marine finance companies. Read on to find out more about this category of funding, which spans various different types of loan structure, and which offers a certain degree of flexibility according to the asset in question and the applicant's own situation.
What is marine finance?
As its name suggests, marine finance exists to fund the purchase of a wide range of commercial, leisure and recreational and pleasure vessels for coastal, inland and ocean use. The specialist nature of this type of finance means that marine funding tends not to be available on the high street. However, focused lenders offer bespoke marine funding solutions to clients, usually via a broker such as Hank Zarihs Associates.
Funding for smaller boats may be sufficient in the form of a simple loan, repayable each month. Loans for larger marine vessels is usually structured in the form of a marine mortgage which is amortised over the life of the vessel itself. The mortgage for that vessel is then registered with the appropriate marine authority (such as the UK Ship Register.)
Hank Zarihs can assist with this process to help safeguard your ownership interests and to maximise your protection against any fraud. We can also support with title paperwork checks and MCA registration requirements, ensuring that no existing mortgages are secured against the vessel (for example, from a previous owner) before our clients seek to obtain new finance.
When companies and LLPs apply for marine finance, we also register the mortgage on their behalf, but with Companies House. Details on these processes and any applicable fees are provided when you apply for your marine loan and we provide ourselves on a completely transparent, helpful and expert service.
Why choose Hank Zarihs Associates?
We are a leading investment and development funding broker with a range of specialist products that flex across the individual and commercial markets, including marine finance (and other specialist loan products including aviation finance.)
An excellent track record
With our knowledge and experience, we are able to present lending cases to our panel in a format which is most likely to increase your chances of being offered attractive development finance. By following a comprehensive due diligence process with each client we make it possible to find the right development loan in the UK, quickly and efficiently – from the right lender.
What's more, we are able to add value at every step of the process, with in-depth knowledge and guidance, designed to help our clients match up with the right lender, for the ideal loan. We recognise that development loans are usually large and complex, so our service ensures that clients are best placed for acceptance from our lending panel.
We're also proud to work with most of our clients on a repeat business basis – by proving the value of our service at every turn and by building long-term relationships with our developer clients. Whatever your level of experience, size of project or development loan need, you can be guaranteed of a superb experience with the team of friendly and helpful experts at Hank Zarihs Associates.
Due to Hank Zarihs Associates having garnered exclusive lenders in the United Kingdom, we've been able to negotiate exclusive rates from our lenders. It does not matter if you are a major property development firm or you are just starting out, we will help you get started correctly.
Apply for financing today
Need boat finance for bad credit? Again, we have motivated lenders who are willing to be flexible to clients' varied situations. From bad-credit to low and no-deposit finance, please contact us in the first instance to assess your options.
Marine Mortgage calculator
If you have received an illustration from our lending panel, then you can use our marine mortgage calculator to see how the impact of variable factors such as the desired term, repayment type/finance type, deposit etc will impact your monthly repayments and overall repayment profile for the term of the arrangement. Again, Hank Zarihs Associates are here to help. Our broker will be pleased to work through the options with you and to provide all necessary information in a transparent, full way that helps you to make the right decision for your situation and needs.

Workboats
From crane boats and multicats through to tugs and fast crew transfer vessels, our finance deals are available quickly and reliably – from trusted lenders.

Ferries
We provide finance for ferries of different classes and sizes, according to customer needs.

Costal Ships
This category includes fishing boat finance and support and supply craft (such as windfarm service vessels and survey vessels), and again, we can organise competitive funding deals for all coastal ships.

Workboats
From crane boats and multicats through to tugs and fast crew transfer vessels, our finance deals are available quickly and reliably – from trusted lenders.

Yacht Finance
We work with a tried and tested panel of finance companies with significant expertise in the field, who choose to work through the valuable services of a broker and who offer highly competitive deals as a result. We work with our clients to understand their needs and use our slick digital services to secure a personalised illustration from interested lenders within the hour.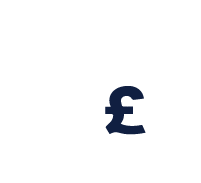 Other Marine Assets
Need finance for an marine assets not listed above? Please contact us and we will be delighted to assist.
Book an Appointment
Would you like to Discuss what options are available?
| | |
| --- | --- |
| | Appointments 7 days a week |
| | From 7am till 10pm |
| | No Obligation |
| | Terms Issued within Minutes |
| | Friendly, Experience Advisors |
| | Ask all the questions you need! |
Want to finance your next marine purchase?
Some clients are looking to enjoy their retirement or leisure time with a superyacht, day boat or speedboat purchase. Other business clients are looking to get a commercial proposition of the ground with new ferries, and others are looking to upgrade their fleet with new service vessels, fishing boats or specialist harbour vessels. Marine finance is designed to meet the cost of these purchases, with loans that begin from around £50,000 and which go up to £20 million or more, depending on the vessel being purchased.
We can provide funding for other boats and marine assets too, including:
Barge finance, Narrowboard finance and Widebeam finance
Hire boats and day charters (e.g. for fishing/angling)
Powerboat finance
Rigid Inflatable Boat (RIB) finance
Yacht finance
Typical marine funding rates
Marine mortgage rates vary widely according to the lender, the applicant's situation and the marine asset in question. Applicants can choose from variable or fixed interest rates, balanced payment plans and the option for balloon payments where required at the end of the term (for example, to lower monthly repayments.) Boat loans can also be secured with other vessels or assets in a chattel mortgage arrangement. We can also offer refinancing deals for existing marine assets. Contact us to find out the latest rates that lenders are offering for marine assets.
Other sectors we finance
Hank Zarihs Associates are expert brokers in the development and investment funding markets. We offer access to specialist finance that includes aviation finance, all kinds of property and development finance, VAT loans, general and specialist business loans (first and second tier) and a wide range of other valuable funding products available to individuals, investors, landlords, developers, businesses, trusts, pension fund applicants and more.
Speak to our experts about boat financing
For guaranteed boat finance UK wide, please contact the team at Hank Zarihs Associates today on +44 (0) 20 3889 4403, from Monday to Sunday, 9 am till 9 pm. Alternatively, please complete the web callback form and we will be happy to get in touch at a time that better suits you. Remember, you could have your marine funding illustration within the hour and your finance arranged within just a week – allowing you to move ahead with your leisure or business plans without delay.