As the UK property market has been moving from strength to strength during and after the pandemic, it's made perfect sense that more and more people, as well as business owners, are now looking to invest into residential and commercial property.
That often means, of course, that clients require a mortgage in order to be able to invest in property that requires quite a lot of capital. With the increase in demand for property, and lending, this has also meant that the product ranges that many lenders provide has expanded substantially.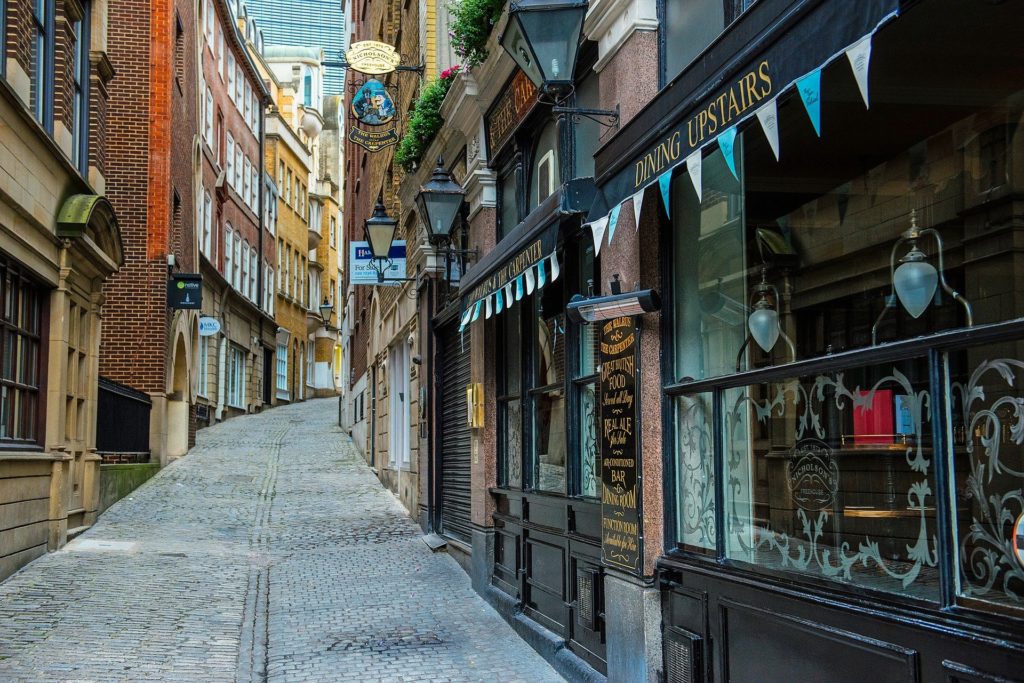 Many lenders are now offering highly specialised mortgage products for our clients, and this has seen a huge drive in demand. We have certainly seen a large surge in demand and enquiries for more niche products, and our panel of lenders have been responding to that demand.
One of these products that has proved enormously popular are owner occupier mortgages. An owner occupier mortgage is a specialist mortgage for commercial property owners that have a business operating in their property.
Because we have been getting lots of questions about this type of mortgage, we've put together a short guide for clients and those who want to know more about this type of mortgage.
What is an owner occupied commercial mortgage?
In simple terms this type of mortgage is when the owner of a commercial property also runs a business in the same property.
Often, businesses will rent their property and this is considered different and separate to being the physical owner of the property, as they make their income solely from the rent that they charge, as opposed to a business that can make income from various sources.
A mortgage, in this instance, would be if an individual or business entity took out a mortgage in order to also purchase the building or property that they occupy. Hence the term owner-occupier – you own the building, but you also occupy it as a business too.
In commercial terms, any type of business can qualify for this type of mortgage – sole trader, partnership, limited companies, and limited liability partnerships too.
They don't operate in a fundamentally different way to a residential mortgage, or any other mortgage, but they are designed specifically for owner occupied property.
What does owner-occupied mean?
It's just a simple term used for classifying who owns a property or building. If you occupy the property and also own it too, then you would fall into this classification.
Sometimes businesses will start off renting their premises whilst they're smaller, and then look to buy their premises outright, either fully or with a commercial mortgage, in order to cut the cost of a let over the long term.
Owner occupied commercial mortgage rates
Rates for a commercial mortgage will vary depending on your circumstances. Firstly, whether you have a decent sized deposit for the mortgage, and then also whether you're looking to purchase the building as an individual (sole trader), or a business entity such as a limited company or a partnership.
Your credit rating either as an individual or a business will also affect your ability to get approved for these mortgages. Perhaps not as much as it may with residential mortgages, however, it's worth mentioning it to a broker if you feel like this may affect your application and we can look at this in more detail.
Commercial mortgage calculator
To help you get a better idea of what you may be able to qualify for with commercial mortgages we've put together a calculator that will allow you to adjust the inputs such as interest, term, amount and deposit.
This will allow you to understand your affordability if mortgages are something you've been considering. Of course, this isn't exhaustive, and if you'd like a more detailed quote then we'd advise speaking to one of our brokers.
What qualifies as owner occupied?
There are many examples of owner-occupied businesses and premises, and it usually just means that you're operating as a business in a building that you own, however, here are a few examples of situations where our clients may look to apply for mortgages for this type of property, as a business.
Clients may be purchasing or looking to buy a freehold business or commercial premises for the first time and may not have the capital. Similarly, they may be looking to buy a business that also comes with its own commercial premises and as a result may look at mortgages as a way to complete the sale of the business.
There are some situations where a client may be looking to buy premises as a multi-use entity, with residential housing as part of the entire project. Some clients may also look to re-mortgage their commercial premises in order to raise finance.
These are all qualifying circumstances, however, if you're not quite sure whether you fit the criteria simply get in touch with a quick enquiry.
What can this type of mortgage be used for?
These types of mortgages can be used for many different uses, however, most of the time it's simply used so that a business can purchase the building or premises they work from. It can also be used when buying a business that also owns its premises, too.
Alternatively, lots of our clients use these types of mortgages to raise finance if they already own their commercial premises and can often look to re-mortgage if they need to.
Pros and cons of owner occupied mortgages
As with any financial arrangement, including mortgages, there pros and cons, and we'll run through the positives and negatives of these commercial types of mortgages to help you if you're considering applying for one, or perhaps thinking about buying your commercial premises.
It can be cheaper than renting
Across the longer term it can prove, ultimately, to be considerably cheaper than renting over years. Of course, this may not be the case if you're looking to expand your business significantly or you're looking at a short term arrangement, however, this allows you to get ahead of inflation, rental demand, and other price increases.
A high LTV threshold
As opposed to other forms of lending, mortgages that are commercial have a Loan To Value (LTV) threshold of up to about 80%, although there are other specialist lenders who may be able to lend higher than that, depending on your circumstances.
A fairly quick process
Despite applying for mortgages that are commercial potentially being complicated if you've not done one before, the process is actually fairly simple. Our brokers are able to talk you through the process from start to finish, and once you've got an agreement in principle, we can often have the final paperwork done and the funds released within 2 weeks.
Cons of owner occupied mortgages
Of course, there are also downsides.
Lots of paperwork required
Due to the nature of these mortgages, there is often a lot of money changing hands and, so, lenders must do their due diligence and select mortgages that they feel aren't too high risk. This means that you'll need to provide quite a lot of proof with regards to your income, a business plan, and potentially other criteria too.
Maintenance costs
Unlike when you have a landlord, the maintenance is broadly your responsibility and can add substantial costs to your annual costs and costs of running the business. Whilst a survey can be carried out before agreeing these commercial types of mortgages, there may always be some things that need doing regardless.
Difficult to move
The nature of business means that things can be unpredictable, and there may be times when you need to be able to move or be flexible. As with residential mortgages, mortgages that are used for commercial purposes can mean that you'd find it difficult to sell the premises as they can only be used for commercial purposes. This isn't a bad thing if you're planning for the longer term, however, this can become an issue if problems arise and you need to leave your premises.
Speak to our brokers to learn more about owner occupied mortgages
We've got years of experience dealing with mortgages that are required for commercial property, and so you can be sure that when you speak to our brokers, you'll be getting the best advice on the market.
We understand that when our clients want to buy their commercial premises that it can be stressful and can be time consuming, which is why we try to make it as easy as possible to get the advice you need and we talk you through the process from start to finish.
We shop the entire market for you so that you don't need to, getting quotes from a wide variety of lenders and providers. We'll help you get the best rates and terms on the market with our specialist panel of lenders.
If you've got problems then we have a huge variety of financial products that can help you out regardless of your situation, so why not pick up the phone and speak to one of our advisors today?