As the UK property market continues to soar amidst huge demand and huge interest from buyers, sellers and investors, we're now likely entering a new stage of the market whereby growth in prices is now beginning to stabilise.
If we consider that the average price growth across the UK between 2020 and 2021 was above 10%, this is unlikely to be a sustainable growth pattern across the long term, however, it must be considered that it's extremely rare for house prices to ever drop or stagnate, so the growth is more likely to correct itself somewhere at the 5% mark moving forward.
With that in mind, we're seeing interest for developer finance, finance in general, and development finance increase markedly, and mainly from a first time developer perspective.
For first time investors, the market is an incredibly exciting place to get into right now, but the finance can be a little intimidating at first if you're not sure what to expect or what that process looks like. Finance for development can be complex, depending on your project and what you're looking to take the loan for.
Development finance for a first time developers or investors can require some extra details, however, we've put together this handy guide to talk you through everything you'll need to know about raising funding for first time developers.
Can first time

developers

get development finance?
In short, yes, they can. The process can take longer if it's a development loan and you're inexperienced, that's because you haven't got much of a past record to go off. Lenders and loan providers will, generally, look to get much more detail to understand how much of a risk you pose as a borrower.
The good news is that it's something we can absolutely help you with and help you with the loan application process. Finance for development will need to be able to demonstrate that you have a good understanding of the market and your development project, as well as your costs, timelines and exit strategy for repaying your loan.
Looking to build residential developments?
You're not alone, as a first-time investor you're in good company as many of our first-time clients choose to develop residential property using finance as it can often be the most profitable way to develop without experience.
Residential property development can come in many different forms, such as developing an existing residential property into multiple properties or converting a commercial unit such as a B&B into apartments or flats.
If it's residential property you're looking at as a first-time developer we can help you with that even if you have little or no experience, we can talk you through the appropriate processes and the paperwork you'll need before putting you in front of our panel of lenders.
It's a somewhat different process to mortgage applications or approaching providers of mortgages as you're looking at shorter term finance, more like bridging rather than a mortgage.
However, because the UK property market is so hot now, even for first-time developers, we're finding it easier to place our clients with lenders willing to take on a little extra risk.
New build developers loans
From a finance, or financial, point of view, it can be more difficult to get development finance for developers with little experience if they're looking to develop new build property projects.
That's because they represent a much bigger risk to the lender, as new build developments can often fall through in the process of building. That's not to say it's not possible, but we'd advise that you get in touch with one of our brokers or advisors first.

Key Features
As with any finance product or bridging, property finance has its own key features and benefits, so here are the main things to consider:

Flexible Terms
Most lenders offer finance, or development finance, from one month up to roughly sixty, depending on your project and what you're looking to achieve. If your development and your plan is good, then they're willing to lend on longer terms, lenders will, however, want to see a pretty robust plan from the developer in terms of timescales, costs and exit strategy.

Flexible Amounts
Most lenders will consider development finance from £50k with no upper limit depending on your project. Again, this will depend on a number of factors, including how much the developer is willing to stump up as a deposit, their financial circumstances, the length of the project and their experience too. This is something we can talk you through, however, so if you're not sure just get in touch.

Quick Turnaround
Generally speaking, with other finance such as a mortgage or mortgages, you can expect a turnaround of weeks, whereas with this type of financial arrangement, and with development finance, we can get things done in some circumstances in 48 hours.
If not, we can generally get financial arrangements in place in under a week all things being well. This gives the developer piece of mind and reassurance that they won't miss out on a good opportunity.

UK Wide Finance
Unlike some finance services, development finance from our panel of lenders will lend to anywhere in the UK. It's not limited to, say London, if you've got a good development project then we have a panel of lenders that are willing to consider your finance application.
Because we have a great relationship with our panel, we can walk you through the process of funding from start to finish for your property project.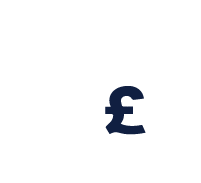 High Loan To Value (LTV)
Unlike mortgages and other mortgage finance products, our lenders can offer high Loan To Value development finance, meaning that if you've got the right project then they're willing to consider funding you even if you've only got a relatively small deposit.
Developers often consider development finance for this very reason, because even though development finance can sometimes be risky, the projects and applications that are right are worth considering.
Book an Appointment
Would you like to Discuss what options are available?
| | |
| --- | --- |
| | Appointments 7 days a week |
| | From 7am till 10pm |
| | No Obligation |
| | Terms Issued within Minutes |
| | Friendly, Experience Advisors |
| | Ask all the questions you need! |
Why do Developers Choose Property Development Finance?
Ultimately, the development of property, certainly as a new developer, isn't cheap. So, unless you've got the cash or the capital lying around then you're probably going to need somebody to invest in or back your development project.
Not just that, though, development finance is flexible and it's relatively cheap because it's designed to be short term. As opposed to a mortgage or mortgages, development finance is designed specifically for first-time lenders and those who may need extra finance to be able to fund their project.
Similar to bridging in nature, development finance intends to cover the gap between getting your development off the ground and completion whereby you can arrange longer term finance such as a mortgage or, for example, sell the development on.
It allows our clients, especially first-time clients, the flexibility and reassurance that they have access to the necessary funds and finance to be able to complete their project before arranging something longer term.
Finance for first time
developers

summary

Developers that are considering property projects or finance for the first time may consider the funding process slightly intimidating, but we know what challenges you're likely to face and we're here to talk you through all the finance requirements.

Whilst development finance for a first time development may be more difficult to attain, we're in the best possible position, with our experience and expertise, to guide you through that process.
What people says about us
GOOGLE REVIEWS
Please refer to below mentioned few testimonials from our loyal customers
Great service very quick efficient and professional service received, they got me a btl mortgage at the right price, highly recommended them.
Great Service and Friendly staff.
Great service very quick efficient and professional service received, they got me a btl mortgage at the right price, highly recommended them.