Property Development Finance:- Are you looking for a new property? Have you considered buying at auction? Buying commercial or residential properties at auction is becoming increasingly common, mainly because it's a much quicker way of buying property than the traditional method. But it isn't something that you should do lightly. You need to arm yourself with as much advice and information as possible, and to help you get started, here are some essential dos and don'ts.

Don't go Ahead Without Talking to your Solicitor
If you're interested in a property development finance, instruct your solicitor as far in advance of the auction as possible. This will enable your solicitor to investigate and advise on any legal issues involved with the property that might affect its value or your ability to sell it on. Remember, you won't be able to query any legal matters relating to property after you have successfully bid for it, as at that point, you will be legally bound to go through with the purchase.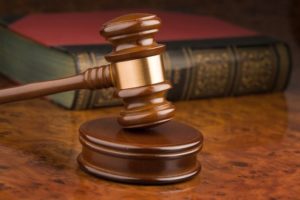 Do look at the legal pack
When a property is auctioned, the auctioneers are obliged to make available a set of important legal documents known as the 'legal pack'. This will have been put together by the solicitor working for the seller and will contain important documents such as the Title Deeds, Land Registry Search and Leases. It will also include a vital document called the Special Conditions of Sale, which is effectively the terms and conditions of the auction purchase. It is essential that you are fully aware of the details in these documents, and if you are not confident about reading these documents yourself, your solicitor can do this for you.
Property Development Finance:- Do view the property
It seems obvious, but some auction buyers don't take this necessary step. You should always arrange to view a property, just as you would if you were buying through a traditional method of purchase. If you have any doubts or concerns, or if you just want to be on the safe side, you can instruct a surveyor to inspect it to check for structural issues or defects. Raise any questions you might have about the property with the seller's agent as far in advance of the auction as possible, so they can provide full and detailed answers.
Do Analyse Comparables
As with buying any property, you need to get an idea of what a fair market price should be, and the starting point is obviously to look around the local area to find similar properties for comparison. To be as accurate as possible, you need to weigh up all of the key factors that will shape the value of a property. These are: size (of the house and the amount of land that comes with it), age and condition, number of bedrooms and bathrooms, improvements (such as landscaped garden, en-suite bathrooms or solar panels) and, of course, location.
Don't Forget the Cost of Refurbishment
It's easily done when you're caught up in the excitement of purchasing your new property, but don't overlook the refurbishment costs that you will have to take on. This is obviously particularly important if the property needs a lot of work, and you obviously should do your research on the likely costs involved in any major refurbishment project. But even if the house is in relatively good condition, there are likely to be some refurbishment costs, and these can easily mount up, so you need to be factoring issues such as refurbishment loans into your financial calculations.
Do Get your Finances Straight
Getting your finances sorted out beforehand is vital. Once your bid is accepted and you have signed a purchase contract, you will be legally bound to go through with the deal. You will need to pay a deposit at the time of the auction, and full completion will be expected a short time after. Any mortgages or bridging loans you need to take out must be approved prior to the auction, and you must be sure that the finances will be released in time to complete the purchase. If you fail to complete by the stated date, the seller can sue you for the purchase price, as well as damages.
For Property Development Finance:- Do Take Expert Advice
Buying property at auction can be a profitable exercise and a great way to find a bargain home, but it is a complicated process, and putting everything together to make sure it goes smoothly can be difficult and stressful. That's why it's a good idea to speak to a specialist, such as Hank Zarihs Associates, who know the whole business inside out. They can help buyers of auctioned properties by sorting out valuations, arranging solicitors and helping you with auction finance, taking all of the hassle out of the process. Contact us today.