Development Finance News:- A new building site visitor card could pave the way for a suite of competence smart cards to help raise standards in the industry.
The Home Builders Federation members have trialled the new card which was launched this week.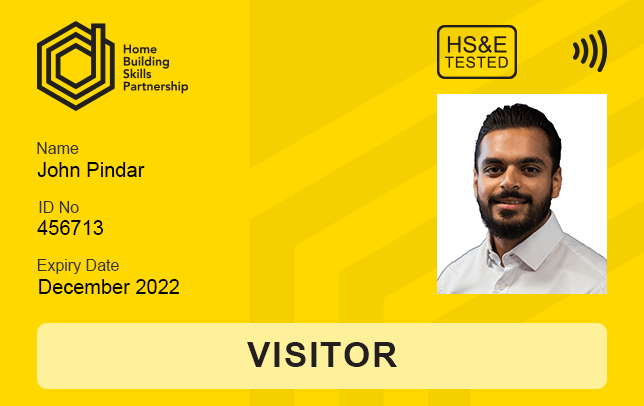 It's aimed at people offering support services such as catering, site cleaning, sales or human resources. Applicants need to have passed the Construction Industry Training Board health and safety and environment test.
HBF external affairs director, John Slaughter, said: "It is vital we do everything we can to support the industry's drive to increase skills capacity and its consequential benefits for quality and productivity. The new visitor card is the first step in rolling out a suite of cards to promote what builders themselves have said they want to see."
The card will replace the Construction Skills Certification Scheme's visitor card which goes out of circulation at the end of August 2020. Builders were concerned withdrawal of the card would cause problems for the high number of people who need access to sites.
Smart tech captures key data
The Home Building Skills Partnership has collaborated with HBF on designing the card working with the help of the Cavity Insulation Guarantee Agency, CIGA. The agency developed the application platforms with Reference Point's software and will be processing and validating the cards.
CIGA chief executive, Nigel Donohue, said: "We are advocates of smart technology within our own industry and have seen the benefits firsthand in that it gives businesses flexibility, easy access to vital data and support with standardization."
Reference Point chief executive, Beric Davis, said he was pleased to be helping develop a sector- specific card scheme. "The scope and opportunity to include much more around roles themselves, messaging and even monitoring product-specific training is endless."
The digital card will cost £30 plus VAT, to cover production and running costs, and the plastic card will be £37 plus VAT.
Development Finance by HZA
Brokers Hank Zarihs Associates said the initiative would help save time checking site visitors and would be something development finance lenders would welcome.