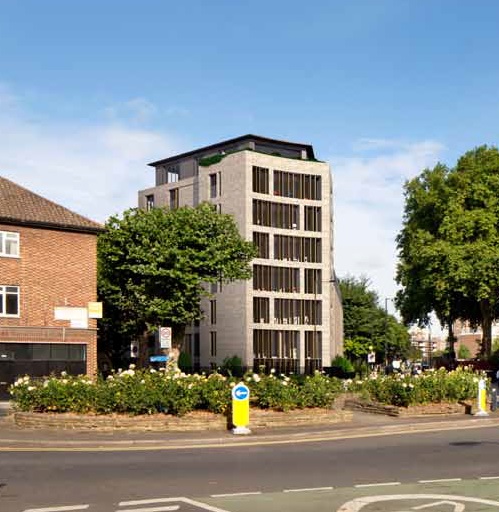 Leonards Court | 71 Resi Units | £15.6M
London Borough of Hackney has officially submitted an application for the development of residential units at the site 1- 64 St Leonard's Court, New North Road, Hackney, London, N1 6JA. The council of Hackney has awarded the contract to the application and has detail approval planning approved. The entire development has been categorized as a Brownfield Site project.
The project will begin construction from January, 2017 and finish development in July, 2019.The entire floor and site area covered by the project will be 7008 square meters and 2500 square meters. 1 structure, rising as high as 8 storeys, will be constructed for the development. It will consist of 71 residential units. 24 one bedroom houses, 21 two bedroom houses, and 26 three bedroom houses will be developed for the project.
Child Graddon Lewis and Frost Associates will join this project as the primary architecture firms, while London Borough of Hackney will act as the primary planner for the entire development. Child Graddon Lewis has been chosen as the lead landscape architecture firm. The consultancy services for the areas of mechanical and electrical engineering, structural engineering, and sustainability will be offered by Ramboll UK Limited Head Office. London Borough of Hackney will act as the project manager for the group. While the primary contractor for the project will be Countryside Properties, the subcontracts for civils, floor, foundations, frame, groundworks, and landscaping have been awarded to Knight Group Limited.