Buying a property at auction in the UK is one of the most popular ways to purchase a property at the moment, and for a variety of reasons, too. 
First and foremost is how well the UK property market is performing not just right now, but has performed over the past 15 years, with only 2 years having seen a drop in prices year-on-year, once in 2009 following the financial crash, and then in 2011. Apart from that, the market has seen prices rise year-on-year (in the case of 2021 by over 12%). 
UK property, in the scheme of things, represents a remarkably safe and stable investment. If we compare to, for example, high street savings then the interest earned is far superior, whilst stocks and shares can represent good value but are very volatile in comparison. 
In fact, recent research has shown that landlords are becoming younger and younger, with many landlords now in their 30's and 40's, in comparison to years gone by. 
Not just for investment, however, many residential property buyers choose to purchase at auction too, and the reason is that buyers can get much better deals at auction because, by its definition, the sellers are often looking for a quick sale and are willing to accept under the market rate for it. 
Buying at auction can sometimes feel intimidating if you're unaware of the process, but once you're aware of how things work it can be one of the best ways to buy. You need to be aware of process, and that properties are 'bought as seen', so you may also need to do some work too. 
Due to the popularity of auction properties we've put together a quick guide to give you the information you need if you're considering buying at auction. 
Why buy a property at auction?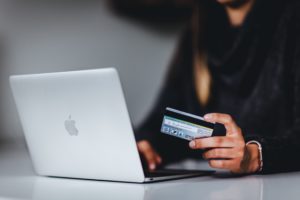 The nature of property auctions is that these are properties that need to be sold quickly, for a variety of reasons, which means that there are some real bargains to be had. 
As far as an investment goes, auction properties represent fantastic potential, however, there may well be some work to be done in the meantime. 
Most people who shop for property at auctions do so in the knowledge that there will likely be some refurbishment work required, but that the cost of refurbishment vs what they can earn in increased value or rental income far exceeds the outlay for the work. 
Buying at auction is also quick and without a chain. One of the biggest delays that many property buyers experience is through property chains and their subsequent breakdown. 
Buying at auction eliminates this issue and means that contracts are signed and exchanged within a matter of days. This does, however, bring its own challenges as the buyer must complete the purchase and transfer the funds much quicker than they would do in a normal transaction, and it can prove difficult to arrange a mortgage on an auction property. 
Why are houses sold at auctions in the UK?
For a variety of reasons. To give some examples, somebody may have inherited a property that they're finding difficult to sell, and therefor are willing to place the property at auction to try and get a sale. 
Alternatively, a property may have fallen into disrepair and is similarly difficult to sell, meaning the owner is willing to take a lower price for it. 
Finally, when banks repossess houses, they don't tend to put them on the open market and instead will auction them off to try and recover as much cash as possible, meaning they're often willing to accept under the market rate too. 
What to do before the auction
The first part of our guide here will be what you need to do before the auction. If you've got to the stage where you're looking at buying at auction, then there's a few steps you'll need to take to prepare. 
Arrange auction finance
As we've mentioned above, unless you have the cash at hand you'll usually need to arrange finance before going to view properties or bidding on them, as once you've agreed to purchase a house at auction you have usually about 12 days to complete the sale and transfer the funds. 
Most mainstream lenders won't provide mortgages for auction properties and if they do then it can prove extremely difficult to arrange the relevant paperwork in the timeframe required. 
With that in mind it makes sense to approach a specialist auction finance lender who can lend you the money to purchase the property in the short term before arranging longer term finance. Get in touch with a broker who can give you some quotes and let you know how much you qualify for before you go to auction, as this will allow you to set a budget. 
Make sure you are familiar with the house auction fees for buyers
Different auction houses will have different fees and charges, and so it's important that you check what they are before you attend an auction. Any agreed auction finance won't cover these fees on top, and so you'll need to be aware of these beforehand. 
If you've been advised you qualify for, say, £120,000 of finance from a broker, you need to do the maths to be able to include the fees and charges into that too. Most auction houses will have this information on the website, but if you're unsure contact them directly. 
Do your research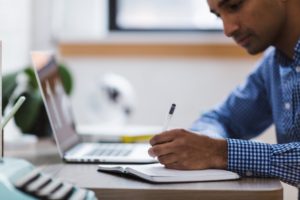 Research the auctioneers and types of properties that you're looking at in the area you're interested in beforehand. As we've mentioned above, different auction houses will have different methods, charges and fees. Furthermore, many will show on their websites or in their literature the types of prices that properties have sold for recently, and so this can give you a better idea of how much you may need to pay to acquire the type of house you'd like. 
Write down your questions and go on viewings
Once you've researched the types of houses you're interested in, it's time to arrange viewings. Most auctioneers will allow viewings of the property beforehand, and it's worth thinking about what questions you may want to ask. 
Such as why the property is up for auction, if there are any structural issues, and perhaps questions about the area such as public transport schools, and so on. 
Read the literature
Most auctioneers will send out a prospectus of types that gives you the particulars of the homes that will be up for sale in a given week or session. It will provide important details such as the guide price and any significant issues with the property that you should be aware of.
In some instances, you may need to request a separate legal pack that will give you an idea of any significant legal issues. This may be better done by a solicitor, so it may be worth finding one before you start the auction process so that they can advise you on anything significant you should know about.
Be prepared to make quick decisions
Whilst we encourage you to be cautious and ensure you're making the right decision, often there are only a matter of weeks in between an auctioneer releasing their prospectus and the actual auction itself, so that can mean very quick turnarounds. 
The steps we've advised above all require your attention, but you should also be aware that it's quite a quick process, and that's one of the reasons that many investors are able to get themselves an excellent price on these properties. 
During the auction
If you've followed all the relevant steps, your next move will be to attend one of the auctions itself, which is a different beast to preparing yourself by doing your research, so here are our top tips for if you're attending property auctions. 
Be on time
Punctuality will be key, as changes and key announcements may be made before the auction starts. For example, if the seller has changed, the guide price or any of the legal guidance then this will likely be announced before the actual actions start, so you would be well advised to arrive before the actual start time to ensure you don't miss anything at the property auction. 
Guide price and reserve price
This is a key difference that you need to understand. The guide price is roughly what the auctioneers think the house may be worth, whilst the reserve price is the minimum that the seller will accept. 
Some auctioneers will make the reserve price public, whilst others won't. If you win the auction but the reserve price hasn't been published, then the auctioneer will inform you if you have or haven't met the reserve price afterwards. 
Talk loudly and clearly
Some of these auctions may be extremely busy, and so you'll be competing to be heard above other bidders, and so you should ensure that you're talking loud enough for the auctioneer to hear you, and speaking clearly enough that they can hear what you're bidding. 
If you talk too quietly or you don't make yourself clear, then your bid may not be registered, and you may lose out. 
Once the gavel falls, you're bound by T's & C's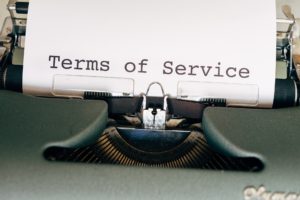 If you win the auction then you should be aware that you're then expected to pay your deposit immediately and complete your paperwork, and then are expected to complete the sale within usually around 12 days, although this can vary. 
If you're not completely serious about the property you're buying then you shouldn't bid, as once you're the winner of the auction you're bound by the terms and conditions of that sale. 
How accurate are property guide prices at auctions?
We've explained above the difference between guide price and reserve price, and you should be aware that, unlike residential sales, the guide price doesn't indicate what the seller is looking for or is likely to accept, it's simply the range at which the auctioneer feels the property may sell. 
At an auction, it's typical that a house will sell for between above or below 10% of the guide price, however, this is in no way indicative of how an individual sale will go and the final selling price may go well above or well below, so the guide price is certainly useful in setting a budget and getting an idea of what certain types of auction properties may go for, but it's not exact and it's not always reliable. 
Do I need a solicitor to buy a house at auction?
In most cases you'll need to consult a solicitor, yes. That's because all of the properties at an auction will come with a legal pack or a legal guide which will outline the specific legalities of each sale, and it's always advisable to have these read by a professional. 
Most auctioneers will also ask that you have legal advice as part of your due diligence before you attend a sale as this also ties into their duty of care that they're ensuring you know what you're buying. 
Are auction properties worth it?
That very much depends on what you're looking for and how much risk you're willing to take. Broadly speaking the majority of our clients that buy properties at auction are pleased with the results, but that's not to say it doesn't come with downsides. 
For all the viewings, legal packs and other due diligence you can do there's always a risk that you'll buy a house that doesn't quite meet the grade and needs more work than you'd anticipated. 
If you've taken all the steps above and done your due diligence, this will reduce that risk significantly and so we can say that most of the time our clients are able to find excellent value at auction. 
Buying via modern method of auction
Modern method auctions are different to traditional auctions in that they're treated much more like a classic estate agent delivered residential sale. An estate agent will drum up interest in a property and then will be encouraged to submit bids online via the seller until a winner is declared.
This is probably more like an eBay style auction where the price is almost certain to increase throughout the auction rather than be chipped away at. Once completed the buyer must pay a non-refundable deposit to secure the deposit and are thereby committed to the sale, which puts much more control in the hands of the seller. 
How to buy a property at auction summary
Property auction is a very popular way for buyers to grab themselves a bargain by attending auctions that have sellers looking to make a quick sale. 
It's completely different to the traditional method of buying a house and means that you're competing with other buyers on a set day at a set time and trying to outbid them. 
Whilst there are inherent risks, if you ensure that you take all the necessary and sensible steps then it reduces the risk of buying a dud markedly. We'd advise that if you're thinking of buying a house at auction that you firstly engage a solicitor, and secondly speak to a finance expert about securing the correct financial arrangements beforehand.