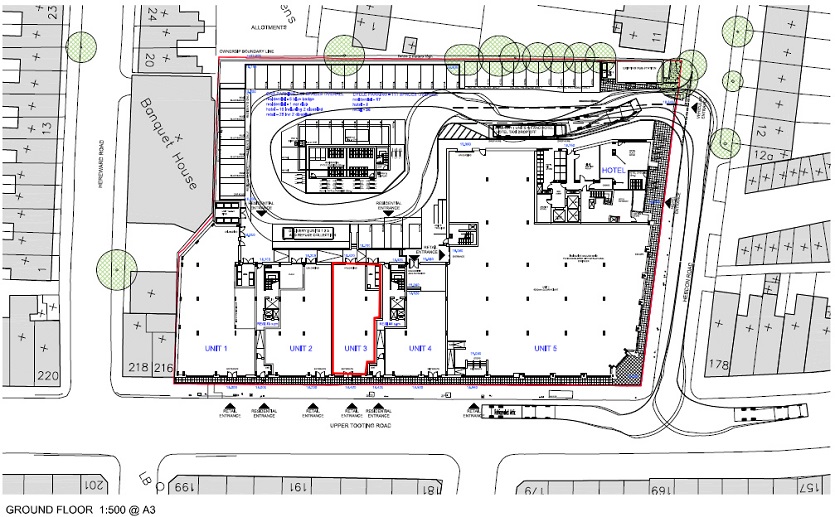 Upper Tooting Road | Estimated to Cost £15M
Barrowfen Properties Limited has submitted a development application for the mixed construction of residential and commercial property on the site 180-214 Upper Tooting Road, Tooting, London, SW17 7ER. This Brownfield Site project is in the stage of detailed planning. This project will involve demolition of existing infrastructure on the land and the construction of the new project will commence in April 2018.
Upon completion, this mixed development will include 23 one bedroom, 19 two bedrooms and 3 five bedrooms flats for the residents, covering a floor area of 6350 square meters. The complete project will include 47 units in 1 structure, and it will consist of 5 storeys above the ground level. This private development will also include general and retailing office, activity centres for the youth, hotel, motels and travel inns.
Mr Dominic Thomas of Chetwood Associates will act as the lead architect for this project, while Mr Jayesh Patel of Peter Pendleton & Associates will accompany his as the primary planner for this project. Consultancy in the field of Structural and Civil Engineering will be provided by Tully De'Ath Consultants Head Office. Sustainability and Transport consultancy will be provided by Mendick Waring and Transport Planning Associates. Jessop Associates will be primary Surveyor of the project.