When done correctly, buying and refurbishing property in the UK is a hugely lucrative business choice. It's now hugely popular across the country too, with the UK housing market booming and more investors than ever looking to get into the market.
There are a huge number of properties out there across the UK that have enormous potential as renovation properties, that are on the market for much less than the market value, and which have any number of potential uses. 
If we consider, for example, the potential that lies in many of the commercial units coming available following the pandemic and the potential uses both for residential and developed commercial purposes. 
One of the biggest outcomes of the pandemic has been the realignment of the UK property market, the types of properties available, and the new purposes they're being used for. We've certainly seen a huge increase in enquiries from our customers about financing for refurbishments, and this follows a trend being reported across the country. 
With demand for property far outstripping supply, it's not surprising that investors and developers are filling this gap by purchasing and re-purposing properties across the UK to meet that demand. 
That being said, it's not always easy to find mortgages for a refurbishment project, or even finance in general, and that's why our clients use us to shop the market for specialist loans and lenders to allow them to carry out his work. 
One of the best options for these projects is a refurbishment mortgage, but many of our clients feel a little unsure about the cost, how much they may qualify for, and how much of a deposit they may need. That's why we've put together this guide and included a handy refurbishment finance calculator that you're able to adjust and move as you need it to. 
What is a refurbishment mortgage?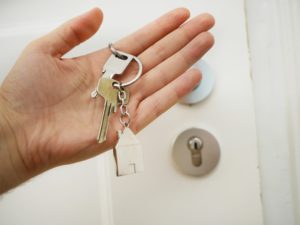 In simple terms these are mortgages that are designed specifically for properties that require refurbishment or work done on them to bring them up to an inhabitable standard. 
In most instances, mainstream banks and finance companies won't lend a standard mortgage on a property that needs this level of renovation and, so, most clients are required to approach specialist lenders for this. 
Despite the name mortgage, which indicates a longer term arrangement, these are usually quite short term, and require the borrower to have a detailed plan of the time scale of the work, and how they intend to repay the loan once complete. 
Why use our renovation mortgage calculator?
As we mentioned earlier, we've found that many of the queries we receive from potential clients about these types of mortgages is that they're a little unsure of how much they're likely to cost. 
Of course, our advisors can give you quite an accurate quote with some detailed information, but if you're just looking for a good idea of what you may qualify for as well as how much it will cost, then our calculator will help you find that information without having to volunteer too much information. 
It's designed to be illustrative, so if you use the calculator and would like to know more, it makes sense to then speak to one of our specialist brokers to get a more accurate price. 
How do you finance property refurbishments?
There are many options for financing a refurbishment, however, as we've mentioned, this is largely restricted to specialist lenders. The finance for this type of refurbishment can be classed under a number of different titles, however, most will tend to finance in short term loans with a specific and detailed plan. 
There are other options you can explore, such as using your savings or getting an unsecured loan. If the costs of the finance aren't that much then you could also consider using a credit card, however, the costs on interest can be astronomical compared to a specialist loan or mortgages. 
Alternatively, you could always look at re-mortgaging or second mortgages against your primary residence if you have equity to release in it. Again, this represents a fairly risky strategy as you're using your home as security. 
Renovation mortgage lenders
Some of the high street and mainstream lenders do offer these types of mortgages and finance, such as Virgin, The Melton Building Society and HSBC, however, it's generally understood that the process for being approved for mortgages through these lenders is much more rigorous than if you went through a smaller more specialist finance provider. 
What about an HMO refurbishment mortgage?
If you were looking to raise these types of mortgages for an HMO project, you wouldn't necessarily be applying for a different product but simply putting in your application and exit strategy that you were looking to develop your property into an HMO. 
This won't damage your application or make it less likely that you'll be accepted as HMO's are very popular and a great option for property developments. That being said, the building regulations and licensing around HMO's are stricter than a standard Buy-To-Let, and so your lender may want to see that you've considered this before applying. 
If this is something you need some advice on, then our brokers and advisors can talk you through this in a bit more detail. 
Check out our buy to let mortgage calculator
As we've explained above, one the most common queries we get about these types of mortgages is with regards to cost, how much clients could qualify for and what type of deposit they'd need. 
We've developed our calculators to give you a rough answer to these questions and illustrate what you may be able to get if you're looking at mortgages for refurbishing a property. 
To use the calculators simply adjust the measures in them with the length of the loan, the amount and the size of your deposit. 
What to consider when getting refurbishment finance?
Broadly speaking, most lenders who do specialist finance for this type of development will want to see a pretty specific plan for how you're going to develop the property, the time scales involved and how you've calculated the amount you'll need for the project. 
Many may look to release funds to you in stages if it's a lengthy process or a large project, and they'll certainly want you to know what your exit strategy is for repaying the loan. To give you an example, it may be that you plan to develop the property into an inhabitable state before re-arranging a longer time finance option. It may be that you're going to develop the property into separate dwellings before selling them on for a profit and repaying the loan. 
Finally, it should be said that these types of specialist loans are considered to be better suited to more experienced developers and investors so if you've not got much of a track record of previous successes you may find it a little harder to get approved for this type of finance. 
Refurbishment mortgage calculator summary
As we see the popularity of UK property investment grow, we're seeing more traffic than ever from prospective property developers looking for finance that aren't quite sure what they can get, what the features are or what it may cost. 
We've put together a short guide here where you can also do a quick calculation to see what it may entail. Ultimately, it may well be in your interest as an investor to get this type o9f specialist lending if you're looking to develop or refurbish a property rather than, say, a traditional loan which can work out more expensive and which lenders are more reluctant to approve. 
These types of loans are intended to be short term whilst you complete your project and will require a fairly detailed plan to stand a chance of approval as well as a sensible exit plan of how to repay the loan. Furthermore, most lenders will prefer some kind of experience in the field, so you may need to seek advice if you haven't had much experience before. 
That being said, if you'd like some more advice there's no better option that simply picking up the phone and speaking to one of our team.