In the UK, demand for property has hit record levels, with applications for mortgages at levels not seen in decades. In simple terms there simply isn't enough supply to meet the demand of people looking for housing.
To varying extents it's always been the case in the UK that the housing market has struggled to meet demands for buyers, whether individuals, those looking for mortgages, a company or limited companies, however, this has become much more pronounced over the past few years thanks in part to the pandemic.
Before lockdowns and restrictions back in 2020, the market was healthy but not quite growing at the rate it is now. Whereas house prices were growing anywhere between 1% and 4% previously, they have now grown by 10% per year for the past few years.
As a company, or companies, for example, this has meant that extra planning is required when investing in property or planning for the future. Those, for example, investing or building an HMO or looking for an HMO mortgage, are seeing the amount they need for a limited company mortgage increase.
This has, in turn, led to many more investors looking at investing in land that can be built upon. The government are looking to make it easier for developers to build housing on land, as well as making it more difficult for a company to hoard land without building on it.
With all that in mind, we're finding more and more clients are looking at the availability of mortgages for land that has planning permission. Planning permission, as you'd imagine, makes the land much more valuable for its ability to have housing, or HMOs built on it, so we've put together a short guide.
Why choose Hank Zarihs Associates?
Hank Zarihs Associates are specialist and highly-experienced intermediaries in property finance and investment funding industry. We work with a tried and tested panel of specialist funders with an excellent track record in the market, who can offer high leverage and gearing.
An excellent track record
With our knowledge and experience, we are able to present lending cases to our panel in a format which is most likely to increase your chances of being offered attractive development finance. By following a comprehensive due diligence process with each client we make it possible to find the right development loan in the UK, quickly and efficiently – from the right lender.
What's more, we are able to add value at every step of the process, with in-depth knowledge and guidance, designed to help our clients match up with the right lender, for the ideal loan. We recognise that development loans are usually large and complex, so our service ensures that clients are best placed for acceptance from our lending panel.
We're also proud to work with most of our clients on a repeat business basis – by proving the value of our service at every turn and by building long-term relationships with our developer clients. Whatever your level of experience, size of project or development loan need, you can be guaranteed of a superb experience with the team of friendly and helpful experts at Hank Zarihs Associates.
Saving more – cutting out the middle man
We can save you money too, as we work with property development finance lenders who offer specific deals on development finance for intermediaries – cutting-out the middleman and meaning that our clients can access even more attractive deals on their borrowing – with our help, expertise and support at every step of the way.
What is planning permission?
In a nutshell, planning permission is the process of seeking approval from a local authority to be able to build on land that you own.
This can be for a number of reasons, such as building something as small as a garage, to building a care home, HMOs or commercial property. In the vast majority of cases, you'll need to show that you have the required permission from the local council to be able to build most types of property.
Can you get a mortgage on land with planning permission in the UK?
In most cases if you're looking for a mortgage on land then you'll need to show your mortgage provider that you have planning permission to construct the property you've planned.
Whether that's commercial or residential property, your initial starting point should be looking at planning permission. If you're in the position where you're looking to build a development or a number of properties and you already have planning permission this puts you in a much stronger position for a mortgage application.
How much deposit is required?
In most cases you'll need about a 30% deposit because most lenders looking at this type of development mortgage will lend a maximum of 70% Loan To Value, or LTV.
This allows the lender or mortgage provider to not take on too much risk on their part. If they lent you all the money then there's not as much incentive for your development to succeed, and the risk is taken on just by the mortgage provider. By you fronting some money too you're showing that you believe your project will succeed.
There's a similar concept if you apply for bridging or other finance such as development finance. The criteria often involves a fixed amount of deposit from the borrower.
Land mortgage calculator UK
If you're looking at land mortgages either for yourself or for a limited company then it certainly helps to get an idea of what you could qualify for and what it may cost you.
Within the calculator we've made it easy for you to see what sort of interest you may pay, what the length of the loan may be, how many loan repayments you might make, what sort of loan deposit you may need, and how much the loan may cost overall.
Feature of a mortgage for land with planning
If mortgages are something you've been considering to buy land that has planning permission then it's worth considering the features and benefits of this type of loan before you apply.
A HMO mortgage or HMO mortgages, for example, are a type of mortgage or loan that you can get for land with planning permission, as well as mortgages for commercial property

Up to 70% LTV
In terms of the amount of money that you can borrow on one of these mortgages or loans 70% of the total value of the property price is a good share.
You only need to be able to save 30% of the total value of the loan to be eligible and, of course, if you're able to provide more then the cost will reduce.

Interest rolled up or serviced
If you decide to take out mortgages or a mortgage for land that has planning permission, as with development finance, you can decide either to pay monthly interest, known as serviced interest, or you can roll up the interest and have it taken out of the loan before it's advanced to you.
In the case of mortgages or a mortgage this can mean a smaller amount transferred to you at the beginning of the loan as the interest may be significant.
It's worth considering and talking to one of our expert agents about this when you self apply as they're able to talk you through this as part of your customer enquiry.

Bad credit accepted by some lenders
If you're concerned about being accepted for mortgages or for a loan either as an individual or as a limited company then we can speak to you about your credit history as we have a number of lenders on our panel that are willing to consider adverse credit if you meet other criteria.
Whether as an individual or as a limited company it's possible to demonstrate to lenders that consider applications for mortgages that you're able to repay the loan, however, it's likely that you'll be asked to pay a higher deposit.
Again, it's always worth speaking to one of our specialists first and foremost.

Affordable monthly rates
When processing applications for mortgages we're always concerned with affordability and we'll ensure that we fully understand your financial situation for any mortgages or loan before processing further.
We'll ensure that you fully understand your interest, principle loan amount and repayments before we go any further with your application and we're able to look towards a large panel of lenders for mortgages to ensure we're getting you the best possible deal.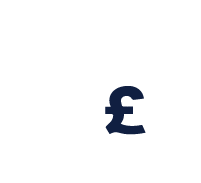 Panel or lending lenders
Whether you're looking for a HMO mortgage, a commercial mortgage, credit for a residential mortgage, a loan or any sort of property finance we can rely on a large and diverse panel of lenders to ensure that we get you the best possible terms, LTV rates or even a bridging loan.
Because we work with a panel of lenders that aren't usually accessible via traditional methods such as pension funds and foreign banks. Because we have an exclusive relationship with a number of these lenders we can offer a rate that's market beating, offering you that rate as a customer.
Book an Appointment
Would you like to Discuss what options are available?
| | |
| --- | --- |
| | Appointments 7 days a week |
| | From 7am till 10pm |
| | No Obligation |
| | Terms Issued within Minutes |
| | Friendly, Experience Advisors |
| | Ask all the questions you need! |
Why do you need planning permission
If you're looking to build anything of any significance on any piece of land anywhere in the UK then you'll need to apply to your local authority or council to get planning permission. You'll need to get an outline of your plans over to their planning officer with details such as the size of the structure, how long it will take to build, what sort of effect it may have on the local area as well as any potential disruption to things like traffic or neighbours.
Ultimately this stops people from building poor or unsuitable structures on land that isn't suitable.
Can you get a mortgage for land without planning permission?
It's certainly more difficult to get mortgages if you're not already pre-approved for planning permission, but not impossible. If you're not eligible for a mortgage we can certainly look at other options, such as bridging or other property finance for free.
We can guide you through the process and let you know what you might qualify for, such as an HMO mortgage or bridging for HMOs.
With land that doesn't have planning permission, it's considered much riskier for the lender in these circumstances, regardless of whether you're looking to build residential or commercial, as there's no guarantee that you'll get the planning permission in the longer run.
Planning permission vs outline permission
Being granted planning permission is having the council confirm that you have permission to build your property or development, essentially meaning you can proceed with your project.
In comparison, outline permission is seeking to gain feedback from the local authority as to whether the scale and nature of the development or property is acceptable or likely to get planning permission, should you apply.
You can certainly look to apply for a property mortgage or bridging with outline permission, as this gives an indication of the likelihood of success, however, this may not be enough for approval and we'd advise you to seek advice from one of our experts first.
Speak to our lending manager regarding securing a mortgage for land with planning permission
Our team are experienced, friendly and happy to help and guide you through the process of applying for a mortgage on land with planning permission, regardless of whether it's for residential or commercial.
Why not get in touch today to see what you might qualify for?
What people says about us
GOOGLE REVIEWS
Please refer to below mentioned few testimonials from our loyal customers
Great service very quick efficient and professional service received, they got me a btl mortgage at the right price, highly recommended them.
Great Service and Friendly staff.
Great service very quick efficient and professional service received, they got me a btl mortgage at the right price, highly recommended them.