Getting a mortgage as a UK expat isn't always easy, for many reasons, but with the UK property market being so hot right now we're seeing more and more clients approaching us to look at the possibility of qualifying for a mortgage or buy to let mortgages.
With most areas across the UK now growing in value by 10% or more year-on-year, expat mortgages are now a product that more expats are looking at.
Of course, the rental market, buy to let and expat BTL are booming with rents and yields also increasing quickly. It's mainly thanks to a chronic lack of supply and quickly growing demand that the disparity is driving prices and rents up, meaning expat buy to let as a mortgage option is gaining in popularity.
Get the best UK expat mortgages offers
As one of the top mortgage brokers in the UK we specialise in finding you the best offers for mortgages and expat mortgage on the market. For an expat mortgage we shop our panel of lenders to find the most suitable provider for your needs and can find exclusive rates that can beat the market rate.
Having built relationships with mortgage providers and expat mortgage providers over many years, we can often offer you exclusive rates and deals.
Can I get buy-to-let mortgage as an expat?
Yes, you can, but it may be more difficult and the mortgage lender may ask you to prove things like your income, your residency status and the source of any money you're using as a security deposit for your let mortgage.
That's not to say we can't facilitate it, and we have arranged millions of pounds worth of lending for our clients over the years for let mortgages and expat mortgages, however, you should be aware that it won't be as straight forward as organising a normal residential mortgage or mortgages if you're an expat.
• Get the best UK expat buy to let mortgages
• Can I get a buy-to-let mortgage as an expat
• Why choose Hank Zarihs Associates?
• Buy to let mortgage calculator
• Key features
• Residential property
• Commercial property
• How much deposit is required?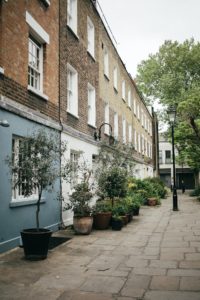 Why choose Hank Zarihs Associates?
We're a broker service with years of experience arranging mortgages, expat mortgages and expat specific lending.
We understand that it may be difficult to arrange a mortgage or mortgages through traditional high street lenders so we've built relationships with providers who aren't usually accessible through traditional means. For example, we partner with pension schemes, foreign banks and alternative lenders so that we can get you the best possible mortgage rates and deals.
Our team have a wealth of experience and can take you through every step of the way and the application process. We're speedy and efficient and always deliver outstanding service.
An excellent track record
With our knowledge and experience, we are able to present lending cases to our panel in a format which is most likely to increase your chances of being offered attractive development finance. By following a comprehensive due diligence process with each client we make it possible to find the right development loan in the UK, quickly and efficiently – from the right lender.
What's more, we are able to add value at every step of the process, with in-depth knowledge and guidance, designed to help our clients match up with the right lender, for the ideal loan. We recognise that development loans are usually large and complex, so our service ensures that clients are best placed for acceptance from our lending panel.
We're also proud to work with most of our clients on a repeat business basis – by proving the value of our service at every turn and by building long-term relationships with our developer clients. Whatever your level of experience, size of project or development loan need, you can be guaranteed of a superb experience with the team of friendly and helpful experts at Hank Zarihs Associates.
Saving more – cutting out the middle man
We can save you money too, as we work with property development finance lenders who offer specific deals on development finance for intermediaries – cutting-out the middleman and meaning that our clients can access even more attractive deals on their borrowing – with our help, expertise and support at every step of the way.
Apply for a

expat buy to let

loan
Ready to apply for development finance UK? We work with a tried and trusted panel of buy to let lenders who are actively lending. The deals that we can recommend to our clients are updated daily, so you have complete peace of mind that you are receiving details of the best possible development finance products on the market in real-time.
Buy to let mortgage calculator
If you're thinking of purchasing a buy to let, or BTL, using a loan or a mortgage then we've put together an illustrative calculator that will allow you to get a rough idea of the costs and implications. You can make adjustments to the calculator to show you how payments and interest may vary over time, and depending on your interest rate for your expat buy loan.
Key Features
To give you an idea of the best features for this type of loan for an expat buy or a buy to let type mortgage, we've listed some of the most popular features of the product.

Up to 75% LTV
Despite these mortgages for buy to let being more difficult to get approved for, if you can prove your income and affordability then our panel of lenders can organise a loan of up to 75% of the total value of the property.
It's a good Loan to Value in the scheme of things and ranks amongst lenders for residential mortgages and standard mortgages for buy to let. As an expat mortgages can sometimes not offer a particularly high LTV so this is an excellent feature of these types of mortgages for expat and let mortgages.

Interest only or capital repayment
Apply for commercial development
It's easy to get a quote on a competitive auction loan with Hank Zarihs Associates. Just get in touch and we will take some basic information from you – it takes just five minutes. We'll submit this to our panel using our digital infrastructure, and those lenders willing to make a loan offer will send us their details within 20 minutes. From this point, you can make your choice and we can move ahead instantly, working through due diligence and managing the process for you, so that you can secure your auction property and meet the payment terms on time.

Affordable Finance
Affordability in credit is key and when we approach our panel of lenders we'll always ensure that we're offering affordable finance according to your situation.
As an ethical broker we'll always do our due diligence to ensure that you're not put in a situation that could negative impact on your finances or family.

Funding available for large portfolios
If you're a landlord or investor that has a rental portfolio that is larger than standard investment portfolios then this is something we're also happy to deal with too and our panel of lenders are always looking for further exposure to the UK property market so we're always in a position to take a look at these options for you.
You can speak to a representative at any point to get further on this, either straight away or later on.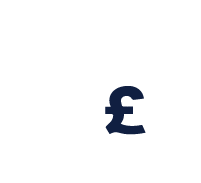 Flexible loan terms
With terms from 24 months to 40 years, these types of property loans are extremely flexible and we can arrange for both short and longer term borrowing depending on your situation and what's acceptable to you.
If it's a shorter term thing, or you're looking to invest in property for retirement, we can help you.
Book an Appointment
Would you like to Discuss what options are available?
| | |
| --- | --- |
| | Appointments 7 days a week |
| | From 7am till 10pm |
| | No Obligation |
| | Terms Issued within Minutes |
| | Friendly, Experience Advisors |
| | Ask all the questions you need! |
We help expats invest in UK property
Regardless of which country you're an expat in we specialist in expat lending and loans and have years of experience in this area.
Our team are specialists in expat finance and lending and have helped to fund millions in lending over the years and are always happy to assist with any expat queries.
Residential property
Generally speaking it's easier to invest in residential property as it's seen as less risky, especially for an expat.
If you're looking at residential investment then these sorts of buy to let mortgages are dealt with quite similarly as to if you were looking to get a standard mortgage, however, as we've mentioned above there may be extra checks to go through in terms of affordability and income, as well as the source of your income.
Commercial property
Seen as a riskier investment, it may be that you need things like valuations, property surveyors and a larger deposit, however, if it's a sound investment and you can pass the background checks then we can always assist in helping you fund a mortgage through our panel of lenders.
How much deposit do I need for an expat mortgage?
This will entirely depend on your circumstances but it's useful to assume that you'll need something in the region of a 25% deposit as a minimum to be considered. If you have less than this there are still some options available to you but it's worth getting in touch with one of our brokers to get further details first.
Speak to our brokers about expat buy to let mortgages today!
We've got a team that are experienced and dedicated and happy to answer any queries or questions you've got, so why not get in touch with us today to discuss what you're looking to achieve?