Following the pandemic it's becoming clear that commercial property is going through a level of flux as high streets, town centres and urban centres are being redefined due to the fact that so many people are expected to continue working from home following the breakneck speed at which working practices were changed during restrictions.
Rather than being a complete change or reverse from the status quo, this change in working practices was something of an acceleration of trends that were already well in motion. Larger commercial retailers and chain retailers have, in recent years, faced very difficult times and some big names have now disappeared from the UK high street altogether.
This isn't necessarily a bad thing, as we've mentioned, this has been an acceleration of existing trends rather than a complete turn away from an existing structure. What we're likely to see moving forward is a change away from urban centres being focused around work life, and more of a focus around the social, and a mix of residential as well as commercial properties, as well as more green space, and people enjoying city and town centres as social hubs.
This is already something many, including us, are already seeing in the rise in demand for semi-commercial mortgages. Similar in theory and practice to commercial mortgages, they are mainly taken out by businesses that own properties that have multiple uses between residential and commercial.
Due to this rise in popularity, we've put together a short guide to talk you through these commercial mortgages and what they entail
What is a semi commercial mortgage?
A semi-commercial mortgage is, essentially a loan backed by an asset, in this case a property, that is used for multiple purposes, both commercial and residential.
This classification can be used for many different types of property, however, it's usually for businesses that have residential units within the complex, or above a specific commercial unit. For example, if a shop is owned and has a flat above it, then the owner may seek this type of commercial mortgage.
These mortgages are usually agreed and provided by commercial mortgage providers. Broadly speaking, it's treated pretty much the same as a commercial mortgage.
Semi Commercial Mortgage Criteria
As with any financial product, there's lending criteria for a mortgage that's semi-commercial. There are a wide range of lenders that are willing to lend these types of mortgages, however, they're going to want to see a few things from you to ensure that you're not too risky.
Here's a few criteria points that you'll need to consider before applying for a mortgage that is semi-commercial:

Bank Statements Lease
You'll need to be able to provide 3-6 months of personal bank statements and also 3-6 months' worth of business bank statements. This is to prove that your finances are sound and that your business is stable and profitable. In the process of assessing whether you're credit worthy, most commercial mortgage providers will want to see at least some level of financial history.

Account History
For much the same reason most lenders, for a commercial mortgage, will want to see a reasonable amount of account history for your business. As you're applying for what is, to all intents and purposes, a commercial mortgage, the application will be based around your commercial history and current health. Again, from a risk assessment, most lenders will want to know that your commercial side is healthy, profitable, and able to pay its financial obligations.

Business Plan
Because you're applying as a commercial entity, you'll need to prove that your business is viable and that your proposed usage for a commercial mortgage also makes good business sense. With that in mind, you'll likely need to provide a plan that includes your assets and liabilities as well as a robust income and expenditure report, and a cashflow forecast moving forward too. These are all things that should be easy enough to obtain but is something we can always assist with if required.

Credit History
You'll certainly need to be able to prove your credit history, whether that be on a personal or commercial level. Adverse credit isn't necessarily a huge barrier and each case tends to be judged on its individual merits. Things such as CCJ's can make it trickier to get approved for this type of commercial mortgage, however, we can still likely find you a commercial mortgage provider, but we'll need to discuss this in a bit more detail with you first.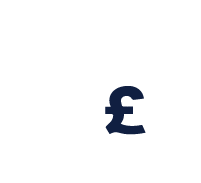 Existing Property
If you have other properties in a portfolio of investments then lenders may want to take a look to see how they've performed as investments, how they've been run and whether you've made a consistent profit from them. Again, this isn't strictly necessary, however, in terms of proving that you're low risk, if you've already got a well-run portfolio of properties then this can certainly contribute to a lower risk profile and better rates.
Book an Appointment
Would you like to Discuss what options are available?
| | |
| --- | --- |
| | Appointments 7 days a week |
| | From 7am till 10pm |
| | No Obligation |
| | Terms Issued within Minutes |
| | Friendly, Experience Advisors |
| | Ask all the questions you need! |
Semi Commercial mortgage calculator
If this is something you're looking in to for the first time, or you're unsure if your property is semi commercial, then we can both advise you and give you an illustration of how much it could cost and also how much you'll need in terms of a deposit using our handy calculator.
Our calculator allows you to adjust the measures in order to build a clearer picture of what would happen with different deposits, terms, length, and interests. This is used as an illustration so if you'd like further detail it's worth getting in touch with one of our brokers who can give you more detail.
Which properties are classed as semi commercial / mixed use?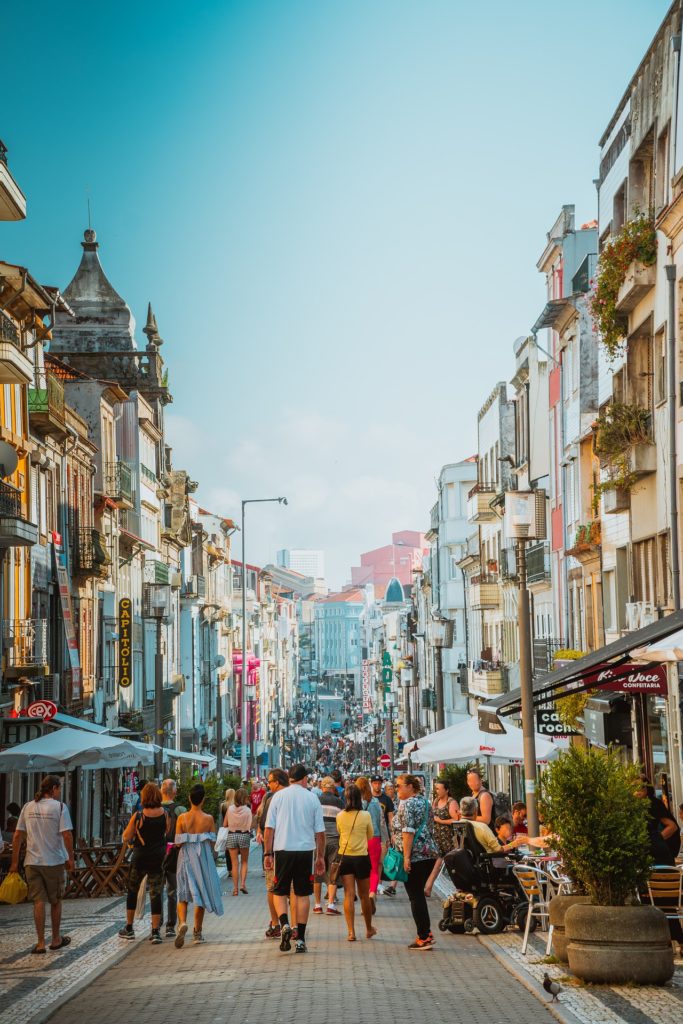 The term semi commercial is used as a fairly loose term so can mean many types of property but, ultimately, it simply means that you've got a commercial property that also has residential units within it.
If you're unsure you can always speak to a broker who can give you more details.
Commercial mortgage service
Our commercial service allows you to gain access to all of our commercial mortgage and finance products. To qualify for commercial finance, you need to either be taking out commercial mortgages for a commercial, or semi commercial, property or be applying as a business entity, such as an SPV, which we mentioned earlier.
Due to the fact that we've been in the industry for years, we offer a wide range of products that can cover any number of circumstances.
Of course, that can have quite wide definitions, and often we'll have clients contact us to see what they may need, what they may qualify for, and what we can help with, due to the fact that our commercial mortgage service has free and no obligation advice.
Can I get a regulated semi commercial mortgage?
Because this type of mortgage fall under the commercial aspect of mortgage lending, they're not considered regulated because the Financial Conduct Authority don't regulate commercial finance in the same way that they do with residential finance.
The finance, or mortgage, would only be considered regulated under the FCA if you were planning to live in an area of the building as a residential property, in which case, this would make your finance a regulated mortgage as it would be classified as residential.
Ultimately, in practice, this makes little difference to the actual purpose and practice of a commercial mortgage in terms of your criteria, the rates, the term, and the repayment, however, it is regulated.
Benefits of a mixed use commercial mortgage
This is one of the most popular type of mortgages on the market, and there are a number of reasons why clients like this type of financial product so much:
Flexible – It can cover, for example, shops with flats above, restaurants or takeaways with flats above, offices with flats above, pubs with self-contained living areas, holiday parks that also have residential areas, guest houses whether the owners are also owner occupiers, B&B's with living quarters, home based health and beauty businesses, hair and beauty salons with flats above, and kennels or a cattery with living space on the grounds. This isn't an exhaustive list but should give you an idea of how flexible these commercial mortgages can be.
Profitable – The yields on this type of mixed property can be much higher than a normal buy-to-let due to the fact that it has multiple uses, and relatively speaking, the entry costs are usually lower for what you're getting. Due to rising demand, too, and a lack of supply it's widely expected that this trend will continue through the year and beyond, making these types of commercial mortgages a great long term investment.
Occupancy is lower risk – The risk to you of having zero occupancy, or nobody paying rent in your property, is significantly reduced due to the fact that you have multiple units within it. This is good for commercial mortgages when you apply, too, as your risk profile is lowered and you're able to get better rates to that end. Similarly, it allows you to have a far more stable income over the course of your investment.
Stamp duty exempt – Perhaps the biggest benefit to these types of property investments, and type of commercial mortgages, is that they're exempt from stamp duty, and so the initial cost and outlay of purchasing the property is much lower. This can be significant and can save you thousands on the overall price of the property. This also means that you're able to command higher yields as you're not spending quite so much on the initial purchase.
Good rates – Rather than short term finance, you're able to get much better rates on these types of commercial mortgages, and if you go through a broker you're also able to search the entire market for deals rather than having to approach each lender individually.
How to get a semi commercial mortgage?
The process of applying for, and being approved for, these types of commercial mortgages is actually fairly straight forward, in that it's similar to other types of mortgage applications for our new customers.
You'll need a few things to be able to complete your application, including a completed form for commercial mortgages, proof of your ID and address (you'll need to show address history if you've been at your current address for less than 3 years) and proof of your income. You could show payslips, a P60 or completed tax returns to give the lender proof of your income.
You'll also need to provide a copy of your property portfolio if you have other investments or own other properties, showing things like your rental income and existing tenancy agreements. Most lenders will also want to take a look at your mortgage history too, seeing how well you've kept up to date with payments over the years.
Finally, you'll be expected to provide a copy of any existing leases on the property you're looking to arrange commercial mortgages for, and also a copy of your credit report.
The whole process from start to finish takes roughly 6 to 12 weeks to complete.
Speak to our semi commercial mortgage brokers
Because we've got a team of highly experienced and knowledgeable brokers, you can get in touch with us at any point for advice and guidance on commercial mortgages.
Having dealt with these types of commercial mortgages for years now, we know what it takes to get your paperwork and application in order to give yourself the best possible chance of being accepted.
We also have a great relationship with the best lenders on the market so we can get our clients exclusive rates on commercial mortgages and other financial products, so you know you're getting the best possible deals on the market.
For commercial mortgages, pick up the phone or drop us an email today.