Input
Property Price
£ 1000 £ 100,000,000
Rental Income(monthly)
£ 1000 £ 100,000,000
Results
Book an Appointment
Would you like to Discuss what options are available?
| | |
| --- | --- |
| | Appointments 7 days a week |
| | From 7am till 10pm |
| | No Obligation |
| | Terms Issued within Minutes |
| | Friendly, Experience Advisors |
| | Ask all the questions you need! |
UK property appears to be going through something of a renaissance of late. That's not to say it wasn't in a strong position beforehand but since early 2020 it's been making the headlines once again with huge rises in prices, demand, and incomes.
That's seen a pretty substantial drive in demand from all corners of the sector, with renters looking for more private rental properties, more people looking to buy houses and more landlords and investors looking for quality residential and commercial properties.
This is reflected on property websites reporting record traffic and UK mortgage lenders and other finance institutions reporting record application numbers too.
With many of Europe's markets faltering, the UK market is booming, and this is leading to huge amounts of inward investment and is also making a lot of investors consider it possibly for the first time. That's why we've put together this simple rental yield calculator to give you a good idea of one of the fundamentals of property investment.
What is rental yield?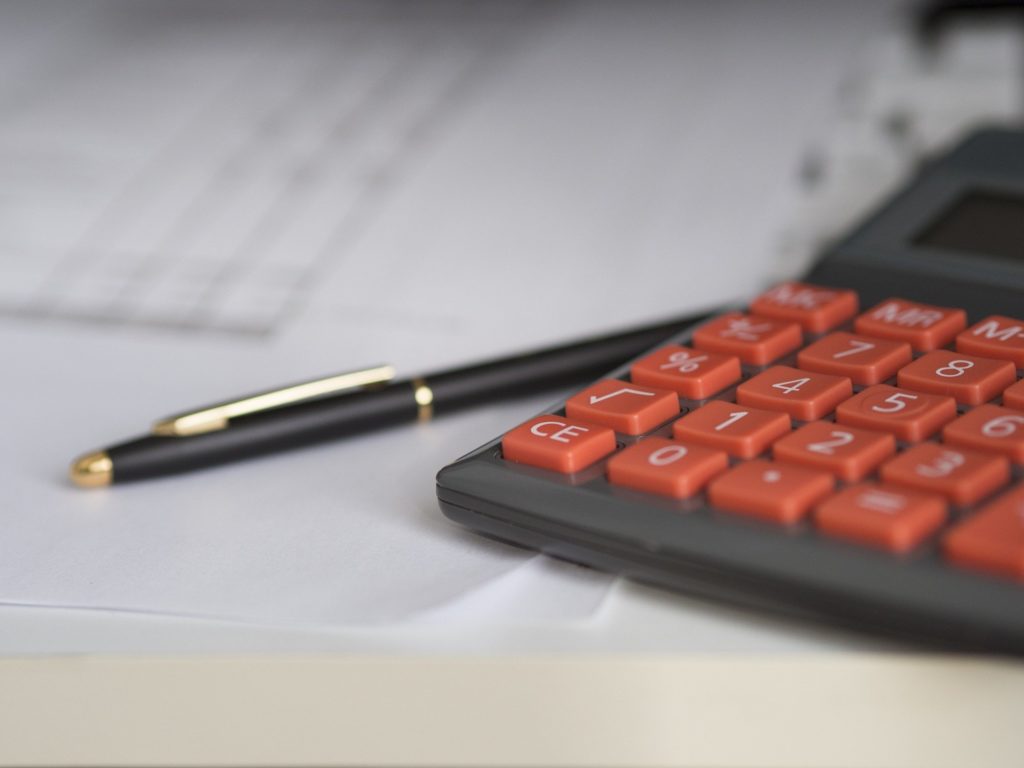 Rental yield is essentially a calculation that Buy-To-Let landlords in both commercial and residential property use to measure the profit they're making on their investment.
Essentially speaking rental yield is the amount of rent you'll earn in a year as a percentage of the value of your property, or the amount you have invested in the property, depending on how you'd like to calculate your property rental yield.
As an example, if you have a property worth £100,000 and you charge £7,000 per year in rent, that would make your rental yield that would represent your 'rental yield' on a yearly basis.
There are other aspects to consider, but for now that's the basics of how you calculate the profit on your property investment over a year.
Why is rental yield important in property?
It's important to understand what sort of return you're making on your property investment so that you can evaluate how successful it is.
As an example, if you were to invest £100 into stocks or shares, you'd simply be able to calculate how well it was performing by how much the value of the stock rose or dropped. That tells you whether it's increased in value, however, if you wanted to also make an income from that stock you'd probably seek one that pays dividends, which is an annual profit share that's distributed between investors.
If, for example, your stock paid a £10 dividend, that would represent a 10% extra income on your money, and that's how we should think about rental yields.
Use our rental yield calculator
Above we've included our rental yield calculator so that you can get a good idea of what sort of profit you might make on any potential investment. Simply fill out the fields with the property value, the rent you think you'd be able to charge, and we'll tell you what your yield could be.
Many clients ask us what a 'good yield' looks like, and that's an answer that deserves further context. We'd argue that anything over 3% is probably good value, but that will also depend on the value of the property. If you purchase a £100k house in north east England, for example, you'd probably like a slightly higher yield, but if you're renting out a £500k house in London, then 3% still represents good returns.
What to consider as a landlord
Whether you're brand new to the sector or an experienced landlord, there are things to consider beyond rental yield, and also other factors that will influence your rental yield too.
Ultimately, the property you decide to invest in will dictate what sort of income you can make off it, how much the value will rise and, yes, ultimately, what sort of rental yield you can expect to make too, so here are just a few points to get you thinking about your property before taking the plunge and applying for a mortgage, for example.
Location, location, location
Location is utterly key when considering which property to buy, which property's are in the right areas, which types of tenants you'll attract and what you'll ultimately be able to charge.
First things first, you need to research the area and find out what type of location it is. Are properties there for more urban tenants? Is it close to good transport connections? What is the average rent for property around the area? Would you prefer longer-term suburban family tenants or young professionals? These will all affect your rental yield.
These are things worth considering before looking at a mortgage, for example.
Calculate rental yield
It's important to calculate your rental income in advance before agreeing a mortgage or finance for an investment. Rental yield will show you how much you're likely to make on your investment and whether it represents a solid return or whether it could turn into sunk money.
Rent and price increases aren't the only things that you're interested as a landlord, you're going to need to ensure you're also making an income from your yields.
Other costs that affect rental yield
You need to also consider the other costs that can affect your rental yield, such as inflation and maintenance costs.
To calculate rental yield, you can, of course, use the simple calculation above but you need to also consider that inflation in the UK runs somewhere in the region of 1% per year, and that you should probably budget around £1000 per year for miscellaneous costs such as boiler repairs, re-painting and carpets, as well as things like insurance services and listings fees.
Inflation works in the sense that if you have £100 in 2020 but the cost of living, your mortgage, food, etc all rises by 10% then your 2020 £100 is effectively now only worth £90 in 2021 in that you can only buy £90 worth of the same stuff with the same £100.
You must also consider that most deposit protection schemes recommend changing carpets every three years, for example, and so it's always wise to be calculating maintenance into your yields for your rental property and mortgage or mortgages.
Looking to buy?
Ultimately there are plenty of ways that you can buy an investment property, such as a buy-to-let or commercial investment on different types of finance, with a good rental yield.
You can look to get a buy-to-let mortgage on a readymade house, for example, something which we can help with, as long as you have a deposit and the house is in a good state of repair. We can talk you through that process and what would be required, but most landlords will use this option in the long term.
Alternatively, you can look at more cost-effective options which require a bit more work, such as buying at auction. If you purchase at auction you're able to get houses much cheaper, with a higher rental yield, than the market rate but they'll likely require some renovation work and subsequently you're unable to get a mortgage straight away so will likely need bridging finance, which we can help with.
Why use Hank Zarihs?
At Hank Zarihs we have decades of experience in the buy-to-let property market both in residential and commercial.
We've arranged and funded millions of pounds worth of mortgages and loans over the years and we have an exclusive relationship with a number of lenders and banks that means that our clients are often eligible for exclusive rates and terms that other customers won't qualify for.
Similarly, however, we pride ourselves on offering a team of highly skilled, knowledgeable and experienced brokers who are able to provide the best advice on the market to our clients and are able to help them with their applications from start to finish.
Our lending panel knows that we will only submit the best quality applications to them with the best chance of acceptance, and that's why we've managed to build up such a good relationship with them and also cultivate such a strong reputation all across the industry with all of our clients.
We also acknowledge that all of our clients have different needs so offer a huge variety of lending options to our clients, offering them access to niche lenders all over the world keen to fund quality UK property deals all over the country. We advise all of our clients to book some time in to speak to one of our brokers in order to get truly top quality advice and assistance with their needs.
Why not get in touch today?