The UK property market is one of the hottest in the world right now, thanks to a huge surge in demand post-pandemic. For a variety of reasons, we're seeing a pronounced and sustained rise in demand that is seeing house prices and value travel upwards in the same direction.
First and foremost, it has to be said that one of the key issues at play in the market right now is a severe lack of supply and housing stock which means that an already high demand market is now seeing more people than ever competing over a smaller pool of available stock.
It follows some of the basic rules in economics that lack of supply created upward pressure on prices, but also the noticeable drive in demand and lack of supply also drives demand even higher as people become anxious that they're going to lose out.
That's roughly where we find ourselves now in the market, with many looking to get into the market as quickly as possible. It's reasonable to assume that market rises of 10% and above aren't sustainable and that this will decrease over time, but the evidence is clear that demand is now high over a sustained period, and that price rises are likely to remain for the foreseeable future.
With such a low current stock of housing, this has encouraged property developers into the market in higher numbers than ever before, but the potential for good development properties and land is everywhere. With the high street evolving quicker and more noticeably than ever, there has been a real shift in the use of commercial properties not just on the high street, but elsewhere.
Hotels, care homes, old industrial units, pubs, the opportunities are everywhere, however, it's not always easy gaining access to finance, or more specifically development finance, in order to fund these sorts of projects. That's why we find many of our clients approaching us to look at their options for them. As a property development finance broker, we're able to assist our clients every step of the way as well as shopping the market for them.
We've put together a brief guide about property development finance, and development finance more generally.
• What is property development finance
• Development finance for first time developers
• What makes us master finance brokers
• Case studies
• Book an appointment
• Development finance calculator
• Can we arrange residential property development finance?
• Benefits
• Bridging loans for UK developers
What is property development finance?
Property finance or development finance is a short term loan which allows developers and property investors to raise capital quickly and relatively cheaply in order to develop either land or existing property.
That could be for a variety of reasons, such as converting commercial property to residential, and commercial property could range from an industrial unit through to a care home or hotel. It could be that a developer wants to take a larger town house and convert it into flats, or another variation of this.
In most circumstances a bank or traditional lender won't lend you money for property development long term as it's considered too risky, which is why a number of property development finance lenders and brokers exist.
Development finance for first time developers
As a first time developer you'll undoubtedly find it more difficult to raise finance or a loan for development, as most of the larger lenders like to see some experience or past success when you apply to them.
That's not to say it's impossible but be prepared to have to put up further security, a higher deposit, higher interest and stricter criteria on your business plan and time scales.
If you're a first time developer and want some advice, then the best thing to do would be to speak to one of our brokers first and foremost.

Reasons to use a seasoned property development finance broker
When it comes to property development, every detail counts, and having the right people behind you matters hugely to your success, which is why we have so many clients that return to us for multiple projects. Some of the reasons they come back to us are:

We handle complex cases
We know that every case, every project and every client is different. That means the location, the building, the land, and any other number of variables.
We work specifically with lenders who are specialists in this area and have built a level of trust where they know we only put forward applications with a good chance of success.

Experience
18+ years of experience in arranging development finance. We've been helping property developers across the UK for nearly 20 years, and the collective experience in our team is absolutely invaluable. In choosing us as your finance broker, you're taking the best advice in the industry.

Strategic Partners
Strategic Partners with lenders: We have a number of preferential partnerships with our panel of lenders meaning that we're often able to get our clients preferential terms and rates

Specialists in property
We've worked with thousands of clients over the years on their property projects and understand what it takes to achieve success, we'll always recommend the right products for you, and ensure that you get the best advice.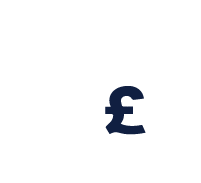 Fast and Simple
If you go to the high street or mainstream lenders their application process can be laborious and complicated, and it can take an awful long time to compare quotes. With an experienced broker you're able to circumnavigate this
Book an Appointment
Would you like to Discuss what options are available?
| | |
| --- | --- |
| | Appointments 7 days a week |
| | From 7am till 10pm |
| | No Obligation |
| | Terms Issued within Minutes |
| | Friendly, Experience Advisors |
| | Ask all the questions you need! |
Case studies
On High Street in Kensington W8 one of our clients required a bridging loan to convert 10 apartments. We were able to arrange a bridging loan of £9,500,000 with a rate of 6.9%. Our client used the funds to refurbish an existing property and split into 10 individual apartments before then arranging further long term finance and renting them out as a landlord.
Our client in Hadley Wood EN4 came to us to arrange a bridging loan to convert two properties, two houses, before arranging longer term finance with a mortgage. The client took out a bridging loan for £3,672,500 at a rate of 4.2%. Our client found a bridging finance provider after speaking to one of our brokers and agreeing terms with one of our experienced panel of lenders.
Our client in Ollerton NG22 wanted bridging finance to convert 12 apartments and went through our brokers to arrange a loan of £1,501,806 at a rate of 8.5%. Our client then went on to sell these apartments after completion, exiting and finishing his loan on time.
Development finance calculator
If you've seen a property development or opportunity that you like the look of then the most important first step is often the budgeting, and initial costings. You're going to want to know what development finance will cost you and whether your property development is profitable, and for this we've included a quick finance calculator.
You can adjust the settings for different deposits, Loan To Value (LTV), interest and repayment length. This should allow you to see what a typical development finance agreement would cost in these circumstances, but please be aware any final quote or agreement would be subject to your circumstances, so if you're looking for something more specific you should contact a broker.
Can you arrange residential property development finance?
Yes, absolutely. We arrange all types of property development finance, whether that be residential or commercial property development. We can also arrange development finance for a change of use either from commercial to residential or vice versa.
Our lenders are keen for exposure in the UK property market and will consider all types of property developments given you meet the basic criteria and are able to repay the loan. If you're unsure then simply contact a broker today.
Benefits of a property development finance loan?
When you arrange a specialist property development loan, you're arranging finance with a lender who understands the risks and demands involved in development.
The terms arranged mean that the funds are released to you in stages and is flexible depending on how the project is going, meaning if you need to you can exit the loan early, or arrange further finance if you require it.
Most development loan providers will assign you a contact or representative who will help you along the way with your development project, and it's often much cheaper and more flexible than arranging a fixed term lending facility.
Bridging loans for property developers
Broadly speaking, we find that the vast majority of our clients that develop property prefer to go through a broker, or development finance broker for bridging loans or finance.
A bridging loan allows the flexibility, speed and support that traditional lending doesn't, and allows developers the space to get things right before either selling on their investment or re-arranging longer term finance.
Do finance brokers charge a fee?
Yes, finance brokers will charge a fee, this is how they make money as they're not the direct lender. Most will charge around 1% of the total amount of a loan, however, this may vary depending on the type of loan and the type of project you're undertaking.
If it's complex and more difficult to arrange, this fee may be slightly higher, but this is something any broker will make clear to you before any paperwork is signed.
How much can I borrow for property development?
This will depend, however, we find that as a minimum most of our lenders would look to lend £100,000, but we also have lenders who are willing to lend up to £100 million for the right project, so this is very much resting on the viability of your particular development project.
What are the key features of property development finance?
Senior loans
A senior development loan is a typical type of property development finance, where the lender will take an initial first charge on the property or site being developed, and will then fund the Gross Development Value (say, to 65%) or the project costs (at 80%), with an interest provision applied. This means that interest payments do not need to be serviced monthly.
Senior Stretch loans
These development finance loans are ideal for developers who need to access larger amounts of finance for their projects. The name, senior stretch, describes the order of the loans. For example, a developer might get a 65% development finance loan, and then need a top-up mezzanine loan, which can be raised very quickly at a higher interest rate.
This type of loan combines the primary asset-based loan (made against the project) and the cash flow loan, which is designed to provide rapid access to top-up cash. As developers will know, this type of finance can often be very attractive in order to meet unexpected development costs at short-notice and to allow the project to be rapidly completed to progress to sale (and loan redemption upon that sale being realised).
Do I need to use a broker for development finance?
No, you don't have to, as there are some lenders that will deal with you directly. We tend to find that our clients using us as a broker service because they get better rates and better access to specialist lenders who are experts in development finance.
It also takes away a lot of the work from the borrower, as they're not having to comb through multiple providers to find the best deal, and they won't have a dedicated broker assisting them with the application process, potentially slowing things down if they need fast access to cash.
Call us to speak to our property development finance brokers today
If development finance is something you've been considering then why not pick up the phone or drop us an email today and let one of our friendly team of brokers reach out and run you through the process and let you know what you might qualify for?
It takes no time at all and could put you in a better situation to see where you stand.