Something that's probably passed many of us by post-pandemic is just how opportunity lies in commercial property at the moment.
Granted, the property market has shifted markedly since the height of the pandemic in 2020, and you only need look at your local high street or the main shopping streets in city centres where shops that have been there for years or even decades have now close as things move online.
That's not to say that commercial property is even struggling, it's just going through a pronounced and rapid change of environment. Gone are the days, for example, where businesses could build retail property empires under the guarantee that there would always be retail businesses wanting prime property in high footfall areas.
In today's market, the focus appears to have shifted towards smaller independent businesses, and warehouse property as businesses move the majority of their operations online and require much more storage space.
With that in mind, we're seeing more clients looking to invest in commercial property, and it's perhaps one of the asset classes with the biggest potential that's gone mainly under the radar.
We've put together a short guide to give you the low down on commercial buy to let mortgages, as more often than not this is the best way for clients to get into the market and allows them to access high quality property without the full capital requirement to buy it.
How does a commercial buy to let mortgage work?
A buy to let commercial mortgage works very similarly to a residential buy to let mortgage, in that it is specifically designed as a loan for clients to purchase commercial property and then rent it out to tenants or businesses.
For example, if you wanted to purchase an industrial unit to then let it out to businesses, but couldn't afford to buy the unit outright, then a mortgage would be your best way of attaining it. You'll be required to pay a deposit, and there are certain criteria that you'll need to meet, but beyond that most clients tend to plump for this as the best long term solution.
As opposed to a bridging loan, for example, a mortgage is usually intended to be repaid over 5 to 30 years, meaning it's a much better long term solution and costs much less.
Why choose Hank Zarihs Associates as your commercial buy to let mortgage broker?
As a broker service we've got decades of experience in the market and we know what you need to be able to get the best possible deal on the best possible terms. We've spent years putting together a team of friendly and experienced advisors who can take you through the process from start to finish.
Being a landlord or property investor can be stressful at the best of times, and that's why we've designed a service specifically to take the stress off your shoulders when it comes to arranging a commercial mortgage or loans.
We've also got a large panel of lenders who all specialise in these types of mortgages, and specifically want more exposure to the UK commercial property market. That means that we can ensure we're shopping the market for the best possible deals and can gain you access to lenders that you wouldn't normally be able to approach as an individual.
Apply for a Buy to let mortgage financing
Ready to apply for financing for your property? We work with a tried and trusted panel of lenders who are actively lending. The deals that we can recommend to our clients are updated daily, so you have complete peace of mind that you are receiving details of the best finance products on the market in real-time.
Commercial buy to let calculator
It's not always easy to know what things may cost you if you're just starting out, or you're looking at a property unsure of what you might qualify for.
That's why we've included this calculator to allow you to get a good idea of what the average commercial mortgage may cost for the property that you're interested in. Simply put in the amount you need, your deposit and the time you want to repay the mortgage over, and the calculator will give you a rough idea of what it may cost you.
Key features and Benefits
As with any kind of financing for a large investment, it's something that you need to put consideration and research into.
It's a huge commitment and something you're going to be paying for years, so you need to ensure you're aware of all the benefits and features.

Flexible Terms
A commercial mortgage can be agreed for between one and twenty five years, meaning that you're able to agree the terms that suit your situation above all else.
If you know that you'll be able to pay off the principle sum over two years rather than ten, then we have lenders on our panel that are more than happy to accommodate you. Similarly, if you'd like to stretch that over a longer period to maximise your rental profits then this is something that we can arrange too.

Interest only available
If, as an investor, you're keen to maximise your rental profits above paying down the principle debt, then you can choose to apply for an interest only mortgage for up to 15 years with some lenders, which allows you just to pay the interest payments whilst earning an income from the rent and then potentially releasing equity down the line if your asset increases in value.

Low deposit and poor credit considered
We have a number of lenders who are more than happy to consider you regardless of your past credit history, whether that be CCJ's, defaults, or other things that may have damaged your credit history.
It will be more difficult and there will be more criteria to meet in these circumstances, however, what's considered more important for a commercial mortgage is your business plan, your track record and the investment opportunity.
Similarly, if you've only got a small deposit, we have lenders willing to consider your application under the right circumstances, and if you've got security to offer this will help too.

Borrow for multiple properties
We have lenders who are willing to offer a commercial mortgage across multiple properties in the right circumstances, so if you've already got a portfolio we can even quote you to move your existing lending and other finance over to one lender to make things cheaper and simpler.
If this is the case for you, then simply speak to one of our brokers who can check what we're able to offer you.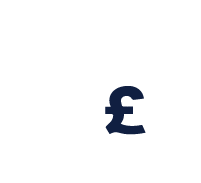 Speak to us today!
Contact us today to speak to one of our senior commercial buy to let lending managers.
Book an Appointment
Would you like to Discuss what options are available?
| | |
| --- | --- |
| | Appointments 7 days a week |
| | From 7am till 10pm |
| | No Obligation |
| | Terms Issued within Minutes |
| | Friendly, Experience Advisors |
| | Ask all the questions you need! |
What is the difference between a buy to let and a commercial mortgage?
The difference between commercial mortgages and a buy-to-let is that they depend on who will be occupying the premises. If you're intending to occupy the premises yourself, or with your own business, then you become an owner occupier.
A buy to let mortgage is specifically designed for landlords, or those who want to rent out a property to somebody else. If, for example, you had two companies and wanted to use one company to purchase the asset and then lease it to another, this would be considered a buy-to-let as they are separate entities, however, if it was the same company this would be a standard mortgage.
What type of properties can get a commercial mortgage?
By no means can we give an exhaustive list, as there are endless potential uses for commercial mortgages, or buy-to-let mortgages, but here's a list of some of the most common properties that we arrange mortgages for.
Industrial property – These are typically industrial units that tend to be manufacturing or factories

Shops – Retail premises that usually have shops or retail businesses as tenants

Hotels – Hotels and B&B's can also qualify for these types of mortgages as they're business premises

Care homes – Care homes that house residents such as older people or those with complex medical needs can qualify for commercial mortgages

Doctors surgery and medical – Properties that can be used as a doctor's surgery or medical unit can also qualify for commercial mortgages
Is a commercial buy to let mortgage right for me?
This is a question we can't answer for you unless we understand your circumstances so our advice, ultimately, would be to get in touch and talk to an experienced broker who can understand in greater detail what your project looks like and advise you accordingly. We're a brokers that can arrange multiple different types of finance, mortgages and other types of financing for you, including bridging finance if you're looking for something shorter term.
At the end of the day, our focus is our clients and if we don't feel that a certain product is right for you then we'll tell you and recommend something we think suits your needs, so get in touch today.
Can businesses/ companies get a commercial mortgage?
Yes, they can, however, the process is a little different and it would depend on the type of business you are. If, for example, you're a brand new company with little trading history or accounts then the likelihood is that a lender would expect a directors guarantee or some further security in order to agree the mortgage.
That being said, the process is very similar and if your business or company meets the criteria then, yes, you can be accepted for commercial mortgages.
Can I get a commercial mortgage with bad credit?
Yes, you can, however, it may prove more difficult and a longer process. If you've got things like CCJ's or defaults then it is likely that the lender would ask either for a more detailed business plan or proposal, proof that you've got a good track record in commercial property, or they may ask for extra security or a bigger deposit.
Semi commercial mortgages
If the property you're looking to purchase has both residential and commercial properties within it, then you'll need to look at a semi commercial mortgage. In practice, they're not much different to commercial mortgages, however, you need to be specific about what you intend to use the property for, and some are considered inherently riskier.
If, for example, you want to buy a retail premises with flats above it, but it's next to other retail units this could be considered risky for the fact that an off-licence or something similar may open near your property dropping the value. This is something you'll need to discuss with a broker.
Speak to our brokers today regarding commercial buy to let mortgages
Again, speaking to a broker is the best advice we can give you as they can then understand your requirements and your project in greater detail, meaning we can give you better advice.
Our team are ready to answer your queries and can help you through every step of the process. We've spent years building a friendly and professional team that are here for you.
What people says about us
GOOGLE REVIEWS
Please refer to below mentioned few testimonials from our loyal customers
Great service very quick efficient and professional service received, they got me a btl mortgage at the right price, highly recommended them.
Great Service and Friendly staff.
Great service very quick efficient and professional service received, they got me a btl mortgage at the right price, highly recommended them.