With the recent property boom that started in the Spring of 2020, many more people are now starting to get into the development of property as a way of earning extra income.
From 2020 to 2021, many properties across the UK increased in value by more than 10%, which is some of the strongest performance in Europe and, in fact, the world.
This has led to something of a gold rush, with many looking at property as a great way to earn good money, but has left many people fighting for limited resources which are the subject of fierce demand.
In this respect, it's why so many of our clients and developers in general tend to take out finance to help them achieve their ambitions when it comes to property development and investment.
Bridging finance is often the most popular form of finance that we arrange for our clients, and bridging loans for property development have increased markedly in popularity in recent years which has had the added bonus of increasing choice for our clients and bringing rates down through competition.
For those considering a bridging loan, or looking at loans for property development in general, we've put together a brief guide to give you a better idea of what it is and what you could qualify for.
How does a bridging loan help property developers?
Often property developers require short term loans or bridging finance in order to purchase land, purchase a property or acquire the materials or labour in order to either develop land or renovate a property in order to turn a profit.
Because the nature of the industry is that deals can come up quickly, or that capital requirements can be sometimes unpredictable, bridging finance or a bridging loan allows property developers to gain quick access to cash and capital that is much easier to acquire than through traditional lending or loans.
In most cases, our clients will arrange finance for a matter of months before either paying the loans back, or arranging more long term finance, such as a mortgage or exit finance.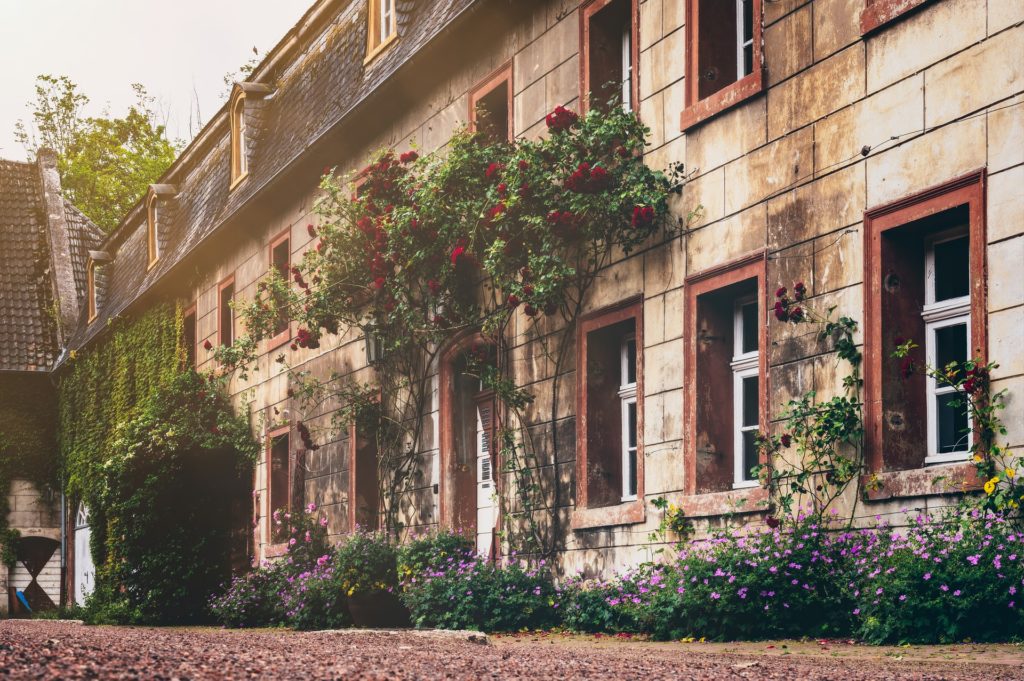 How much can I borrow
This will depend on your circumstances, and whilst most of our lenders don't have specific limits as such, it will depend on the Loan-To-Value (LTV), your deposit and what your track record is. Many lenders will, for example, lend a maximum of 75% LTV, so if the land you wanted to purchase was, say, £1,000,000 then a lender would usually agree to lend up to £750,000. Again, this is mainly circumstance dependent and so we'd encourage you to talk this over with an advisor who can gather more details from you.
We help property developers in the UK get bridging finance
As an experienced finance brokers one of our specialities is helping developers and property investors find the right type of loans or finance for their needs.Bridging finance is one of the most popular forms of finance that we offer, however, we offer a large range of options, and if a bridging loan is the right solution for you we'll arrange it, but because all our brokers and advisors are specialists in this area they'll tell you if, for example, a mortgage might be a better idea for your project or development. We're extremely proud of our track record and our reputation, so you can feel confident that the advice we offer and the services we provide are always right for you and delivered honestly.
Bridging loan calculator
To help give you a little more context and allow you to see what a bridging loan may cost you for the development you're considering, we've included a calculator that you can play with.
You can adjust the loan amount, the LTV, the interest and the term to show what it could cost you at typical rates from our panel of lenders. This is, of course, illustrative, and should you want to go ahead you'd need to speak to a broker who can collect some more information from you.
5 things you should know before using a bridging loan for property development
Here a few things to consider:

It's short term
Bridging finance is designed to be taken over a shorter time period.

It's Quick
From application to acceptance, a bridging loan is often one of the fastest ways to get access to capital.

Your track record counts
Rather than with traditional or personal finance, lenders prefer to look at your track record of success, so if you're brand new to the industry it may be a little more difficult to be accepted.

You'll need a plan
With property development and being accepted for a bridging loan you'll need to show a lender that you know how you're going to achieve your goals and provide a reasonable exit plan or repayment plan.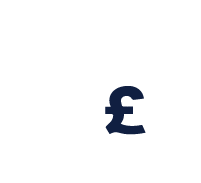 Commercial or residential?
The type of property you're looking to take a bridging loan out for will count as there tends to be more risk in lending for commercial property, so it's something to keep in mind.
Book an Appointment
Would you like to Discuss what options are available?
| | |
| --- | --- |
| | Appointments 7 days a week |
| | From 7am till 10pm |
| | No Obligation |
| | Terms Issued within Minutes |
| | Friendly, Experience Advisors |
| | Ask all the questions you need! |
Property development loan rates
These rates can vary for a number of reasons, but typically your rate will be based on your LTV, or loan to value, for a bridging loan.
For a 60% LTV you'd expect to pay 0.50% per month, for 65% it would be 0.56% per month, for 70% it would be 0.75% per month and for 75% it would typically be 1.10% per month.
There are other fees to consider too, such as broker fees, exit fees, facility fees, admin fees, solicitor fees and valuation fees. Of course, this is dependent on your circumstances and it's something a broker will discuss with you in more detail.
Bridging loan examples
As an example, a client may require £150,000 for a piece of land in order to develop it after receiving planning permission, with the total cost of the land being £200,000. The client's plan may be to use the capital in order to cover the cost of the build and the materials before arranging longer term finance once the development and the project has been completed. In this scenario the LTV of the deal is 75% with an exit plan of re-arranging the finance once completed, with an interest rate of 1.10% per month.
A further example may be a client that wants to acquire a residential property that isn't suitable for a mortgage and is in a state of disrepair. The property may cost £100,000 and the client may require £60,000, making the LTV 60%. The client has an exit strategy of using the capital to pay for the renovation work on the property before renting it out as a Buy-To-Let, arranging a Buy-To-Let mortgage once the bridging loan has completed. In this example the client would pay roughly 0.50% per month in interest.
What makes property development finance different?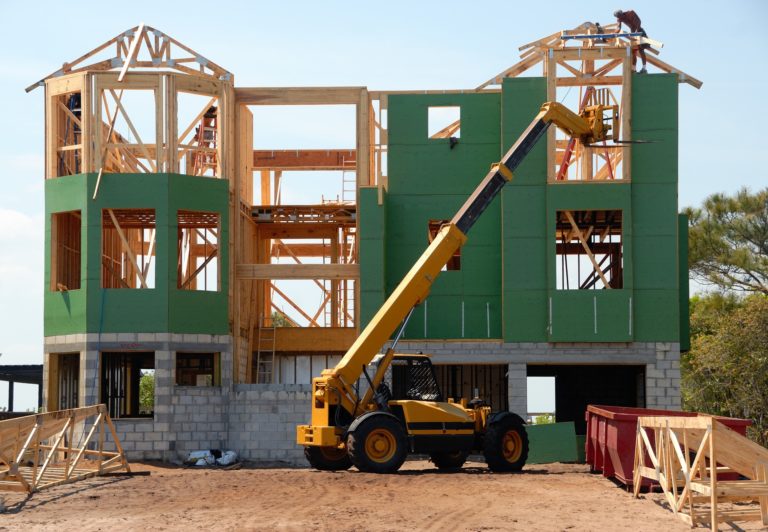 When you apply for this type of finance, you're expected to understand your industry and the requirements of property development, and in turn you're in business with a lender who understands what you'll need.
As opposed to other types of finance the primary focus isn't on your personal credit rating or circumstances, it's more on your ability in property development, your track record of success and the type of project you're looking to fund.
The rates, interest and fees involved are all specifically intended to serve property development clients, and to that end it's extremely flexible.
When is a bridging loan paid back?
Because a bridging loan is intended to 'bridge the gap', the loan is usually repaid at the end of the term once a property has been completed or sold.
Other types of finance
As we've mentioned, it may be the case that a bridging loan isn't the right type of loan or finance for you, and in that case, we'll encourage you to consider something else. Development finance and property development finance can come in other forms and, again, it's something we'll discuss with you in more detail and advise you on.
Here are examples of two other types:
Residential development finance
Designed for developers who are looking to renovate residential properties, this is a specific type of financing that allows you to raise capital against residential developments. If it's a development that you're intending to live in, or your immediate family will be living in then this is a property loan that would be regulated by the FCA
New build developer finance
This is, again, specialised finance and is, in some ways, more difficult to be accepted for if you've a lack of experience for new build projects as lenders prefer to see at least one successful project before they'll agree a loan with you.
It should also be said that planning permission having been granted is usually a prerequisite for acceptance for this type of finance.
Learn more about bridging loans
If a bridging loan is something you've been considering then we'd encourage you to get in touch with us and speak to one of our brokers who can get more details from you and let you know whether you're suitable for a bridging loan, or perhaps some other type of finance.
With years of experience in the industry we can shop one of the widest variety of lenders around and offer you exclusive rates with our panel.
Our team of experts are friendly and available to talk you through whatever you might need so why not get in touch with us today?