Bridging loans for downsizing
Many have described the 'race for space' following the pandemic, in which many people in the UK are now looking to move out of a home in busier areas and into more rural spaces, but that's not the only new facet of the market as many are looking to downsize their home too, and are now looking for finance or a loan.
The pandemic has put UK property, finance, and people's living spaces in sharp focus after having to spend the majority of 2020 in their houses. Many are now prioritising their homes and living spaces and finance as a result and that's meant that there's a lot of our clients now looking to reduce limited space to save costs and release equity and finance in their properties.
Downsizing a home in the UK presents similar problems to when people are trying to get on to the property ladder or trying to buy a bigger home with a mortgage, in that they're often left at the mercy of a property chain, finance companies, or other buyers. In many circumstances, as we all know, property chains can break down leaving people further down to lose out, especially with finance or a mortgage.
Bridging loans and finance offer an ideal solution to these issues in that they can offer clients a quick injection of cash to purchase the next home without the pressure of having to wait for the purchase of their previous property to go through, a mortgage, or finance to be agreed, and speeds up the process and adds value, meaning they don't have to lose out.
Bridging loans for property downsizing
As we've mentioned, in many circumstances our clients face missing out on their next property due to being tied up in a property chain, in finance, or there can be other circumstances that mean a property sale is delayed such as the delay of a loan.
A downsizing bridging loan can alleviate this pressure and offer protection by ensuring that they have sufficient capital to purchase their next home in the short term whilst they resolve their other finance arrangements.
These loans and finance allow breathing space and for our clients in the UK to get things moving quicker than they otherwise would be able to with more traditional finance or a more traditional loan.
What is property downsizing?
In very simple terms property downsizing in the UK is usually moving to a smaller home than the one you currently own. Many people downsize when they retire or when their children leave home in order to release equity or finance in a larger property through their mortgage provider,  or to reduce the costs of running a larger house or the cost of a larger mortgage.
Downsizing and downsizing finance in the UK are fairly common and are essential to the housing market as other buyers seek to purchase larger properties either outright or through their own finance arrangements.
Why choose Hank Zarihs Associates
We've got years of experience in the finance and bridging market and have exceptionally good relationships with our panel of lenders meaning we've got access to not only exclusive deals, finance and rates, but also finance lenders that you may not have access to traditionally.
For example, our panel includes foreign banks, private investors and pension funds, meaning that when we shop the finance market for you, we're really shopping every avenue to find the right finance deal or bridging loan for you.
Our team are friendly and helpful and willing to walk you through every step of the way.
Bridging loan calculator
To help give you an idea of what a bridging loan or private finance may cost you if you're looking at a downsizing loan, we've included this handy calculator that will show you what you would typically pay.
Simply put in the amount, your deposit and the length of the bridging loan, and we'll tell you roughly what you'd expect to pay.
Why choose a bridging loan?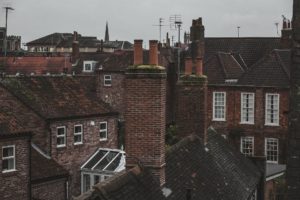 As we've mentioned, bridging loans are one of our most popular products , and that's for a variety of reasons. Often our clients will get in touch unsure about the best service for them when it comes to private borrowing in the short term, and after we explain the benefits of a bridging loan, the client is more than happy to take this option.
Here are a few of the key benefits of a bridging loan service for you:
Flexible
Bridging loans are an extremely flexible form of finance meaning that you can take these loans our for as short (1 month) or as long (usually up to 2 years) as you need. Often the interest is charged monthly rather than as a flat fee, and this makes it much more affordable and easier to budget for.
Affordable
As opposed to other forms of finance, a bridging loan for downsizing your property can be much more affordable as it's designed to be used for as little or as long as you need it. For example, if you were to re-mortgage or take out a second mortgage whilst in the process of downsizing your property this can prove much more expensive in the long run. Similarly, if you were to take an unsecured loan, because the interest rate is fixed and the term of the loan is also fixed, this can cost much more rather than looking at bridging loans.
Quick
One of the most attractive features of private bridging loans is that you can get access to capital and cash extremely quickly in comparison to other types of finance such as unsecured loans or mortgage products.
Often when our clients are looking at downsizing, speed is of the essence, and in order to prevent a sale from collapsing they need access to funds within a matter of days. This is
something we're able to organise, and with the help and guidance of our specialists we can ensure that you have the quickest possible access to any loans.
Downsizing bridging loan summary
Downsizing your property is something that everybody, at some point, is likely to need to do. Unfortunately for buyers, the obstacles and potential risks of such a process remain the same whether you're looking for a bigger or smaller property.
That risk is that you're likely to be part of a property chain and, as such, at the mercy of other buyers to varying degrees. These potential hold ups, delays and in some cases, collapses mean that in many cases clients risk losing out on getting their ideal property.
What a bridging loan can offer in these circumstances is security in the knowledge that you can secure your next property before you've sold and completed on your old property. This means your mind can be set at ease knowing that you're covered for all bases with this service.
A bridging loan service is flexible, affordable and fast, meaning that if you get stuck, we're here for you and able to arrange this type of finance within a matter of days or weeks, depending on your circumstances.