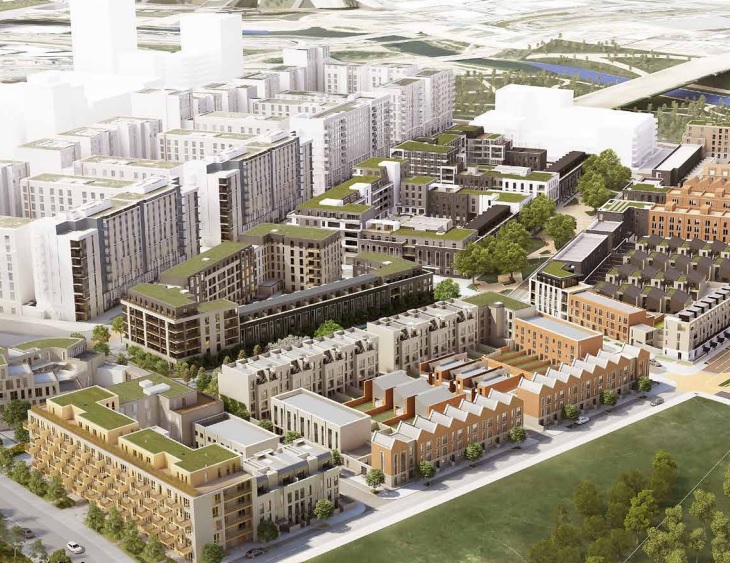 Chobham Manor | £26.6M | 253 Houses
Taylor Wimpey (East London) has submitted an official application for the development of 253 houses at the site Development Parcel 6.3, Planning Delivery Zone 6, Stratford, London, E15 1FT. The council of London Legacy has awarded the subcontract to the application, but a detailed approval is still pending.
The project will begin from the first quarter of 2019. 253 residential units will be developed for the entire project. The project will feature 17 one bedroom houses, 21 two bedroom houses, 174 three bedroom houses, 30 four bedroom houses, and 11 five bedroom houses. The entire development will cover a floor area of 882 square meters.
PRP Architects will fill the position of the lead architecture firm, while Quod Planning Limited will join the project as the lead planner firm for the project. The primary quantity surveyor will be Taylor Wimpey (East London). PRP Architects will also offer their services in the field of sustainability consultancy. Taylor Wimpey (East London) will also act as the primary contractor and the project manager for the entire development.