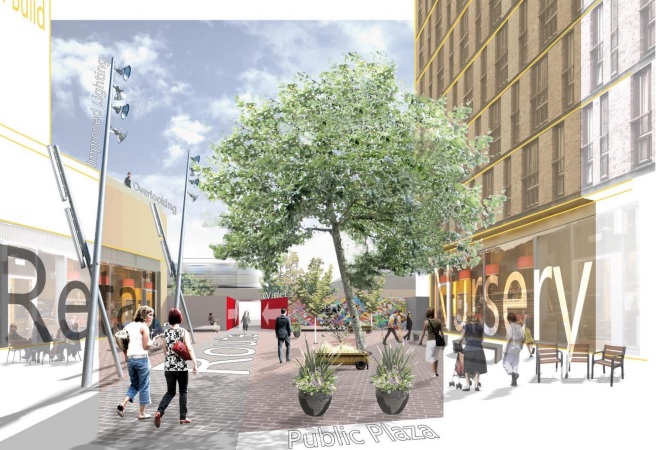 Somerleyton Road | Stockwell | £50M
London Borough of Lambeth has submitted an official application for the redevelopment at the site Somerleyton Road, Coldharbour Ward, Stockwell, London, SW9 8SE. Since this a new build Project, the development will begin after on a previously empty land. The application has been submitted to the council of Lambeth, and has received detailed approval. A site of this side is normally funded by development finance, but due to this being run by a council they will use their own funds.
The project will consist of 6 structures and the total site area covered by the structures will be 1.5 Ha. A massive 303 residential units will be developed over a 1 year period. Theatre, community Centre, training Centre, retail and general purpose offices, street gym and play area with associated landscaping will also be featured in this development.
The architecture group includes Haworth Tompkins Limited, Zac Monro Architects, Mae LLP Architects, Foster Wilson Architects and Metropolitan Workshop as the lead architecture firms. Tibbalds Planning & Urban Design Limited will act as the primary planner. The landscape architecture firm for the project is Gross Max.
The lead consultant for civil engineering, sustainability, structural engineering will be Conisbee. BWB Consulting will offer their consultancy services for mechanical & electrical engineering and sustainability. Igloo Regeneration Partnership is the lead project manager for the development.