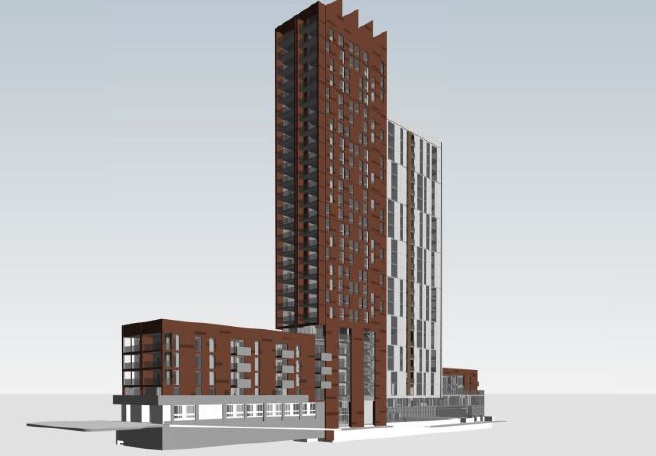 Trocoll House | Barking | 198 Units
Congratulations to Patrizia UK Limited for gaining planning for the redevelopment of car park site at the site Wakering Road, Barking, Essex, IG11 8PD. This will be a redevelopment for business and residential purpose on the site. The development of 198 units will cost £40,000,000 meaning Patrizia will use development finance to cover part of the costs.
This project is privately funded, and it has been categorized as a Brownfield Site project, which means that it will mainly consist of the demolition and redevelopment of the previous infrastructure. The client will finish the project in 24 months. The entire development will cover a floor area and a site area of 379 square meters and 1800 square meters respectively.
3 new structures will be erected as high as 28 storeys, and they will consist of 198 residential units for the residents. The redevelopment will also include offices, café and associated works. A total of 17 parking spaces will be offered to the residents. Kudos to the client for earning a "Very Good" from BREEAM Rating.
McBains Head Office has been assigned the role of the primary architecture firm for the redevelopment process. WYG Environmental Planning Transport Limited will join the project as the lead planning consultants. McBains Head Office is also the project manager for the redevelopment.
Blythe and Blythe will offer their consultancy services in the fields of Mech & Elec engineering and energy. Joining them will be Bradbrook Consulting, which will be the lead structural engineering and civil engineering consultant. Cudd Bentley Partnership Limited and David Tucker Associates will consult in the fields of sustainability and transport.