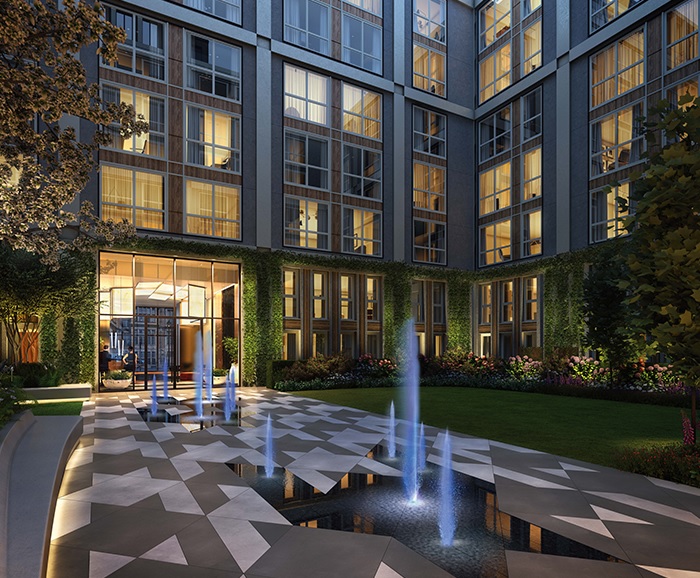 Lincoln Square | Westminster | 194 New Homes
Lodha Developers 48CS Limited has submitted a development application for the development of 194 flats, associated gym, and a fitness Centre at the site New Court, 48 Carey Street, Westminster, London, WC2A 2JB. The application is still in the stage of a detailed planning. This Brownfield site project will involve demolition of existing structure, in order to construct new structures.
Once completed, the entire site area will cover 4000 square meters. This Brownfield site project will involve the construction of one main structure, with 10 storeys above ground, and 1 storey below the ground level.
Upon finishing, the structure will include 194 residential housing units and 50 parking spaces. This project will begin in the first quarter of 2017 and finish development in the third quarter of 2018. 72 one bedroom houses, 71 two bedroom houses, and 51 three bedroom houses will be featured in this project.
PLP Architecture will be the lead architect, while Gerald Eve (Head Office) will act as the primary planner for this project. Gustafson Porter will join the development as the primary landscape architecture firm. Core Five LLP will be the lead quantity surveyor. Bowler James Brindley will act as the primary interior designer for the development.
Mechanical and Electrical engineering consultancy for the project will be provided by Aecom (London). Robert Bird Group will offer their services to structural engineering consultancy and civil engineering consultancy. The management group includes Core Five LLP, MLM Consulting Engineers, and TGA Building Consultancy.
Keltbray Limited Head Office has won the subcontracts for demolition, foundations, and groundworks. The primary floors and frame subcontractor is Morrisroe Limited. The subcontracts for fire protection, heating & ventilation, mechanical & electrical, plumbing and security have been won by Axis Group UK Limited. Artel Scaffolding will be the lead scaffolding subcontractor.