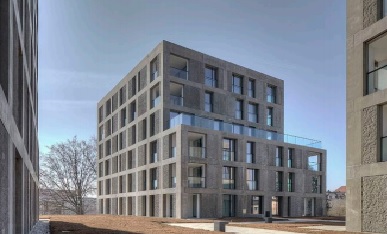 Dace RD | £17.7M | 110 Units
An official application has been submitted to the council of London Legacy, by Dace Road LLP, for the development of 110 flats and commercial units at the site 1-7 Dace Road, Fish Island, Bow, London, E3 2NG. This privately funded project falls under the umbrella of Brownfield Site projects, and it will include the demolition of the existing infrastructure before the commencement of the new project.
From December 2017 to December 2019, the entire project will be developed in a period of 24 months. Towering 6 storeys high, 4 structures will be erected, and they will comprise a total of 110 residential and commercial units. 54 one bedroom houses, 45 two bedroom houses, and 11 three bedroom houses will be featured in the project, and a total of 5 parking spaces will be constructed for the entire development. These structures will be developed on a floor and a site area of 6308 square meters and 6500 square meters respectively. Commercial units, such as retail offices and kitchens will also be a part of this project.
Buckley Gray Yeoman Architects Limited will be the primary architecture firm for the project, while CMA Planning Limited will join them as the lead planner firm. Nigel Cowlin and Aitch Group will act as the primary landscape architecture firm and quantity surveyor for the development. Ardent Consulting Engineers will offer their consultancy services in the fields of civil engineering, transport and flood risk assessment. The energy and sustainability consultant will be Price & Myers. Aitch Group is the primary contractor and the project manager for the development.