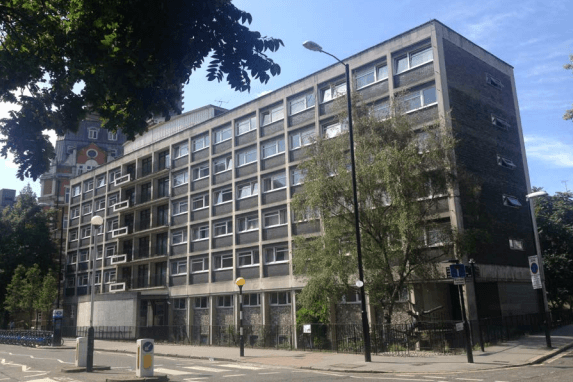 Bernard Morgan House | Estimated at £10M
Taylor Wimpey Central London submitted an application for development for 104 residential apartments on 5th July 2016. This Brownfield Site project is set to be constructed on the site Bernard Morgan House, Golden Lane, City, London, EC1Y 0RS. The subcontracted has been awarded for the application, while the detailed approval is still pending.
This project will begin in April 2018 and the estimated completion of the project is in April 2020. Once completed, the project will feature 104 residential units in 1 structure, covering a site area of 2100 square meters. The development will include construction of 7 storeys and 2 parking spaces. This development will involve surface car parking for its 2 bedroom apartments and 3 bedroom apartments.
Ms Anita Howard of Allford Hall Monaghan Morris is the lead architect on this project, accompanied by Ms Alice Broomfield of DP9 Planning Consultants, who will act as the planner. Mr Michele Beraldo of BB UK Studio Limited is the lead landscape architect for the project. FHP Consulting Engineers Limited Head Office will provide its services in Mechanical and Electrical engineering consultancy, while Walsh Group will assist with the consultation of Structural engineering and Flood Risk Assessment. BBS Granite Concepts Limited is charged with the task of providing consultancy services for the Energy in this project. Transport Consultancy will be headed by Caneparo Associates. The management group includes Dentons, while the primary contractor is McAleer & Rushe Limited. The demolition contract is being held by Greater London Demolition Limited.